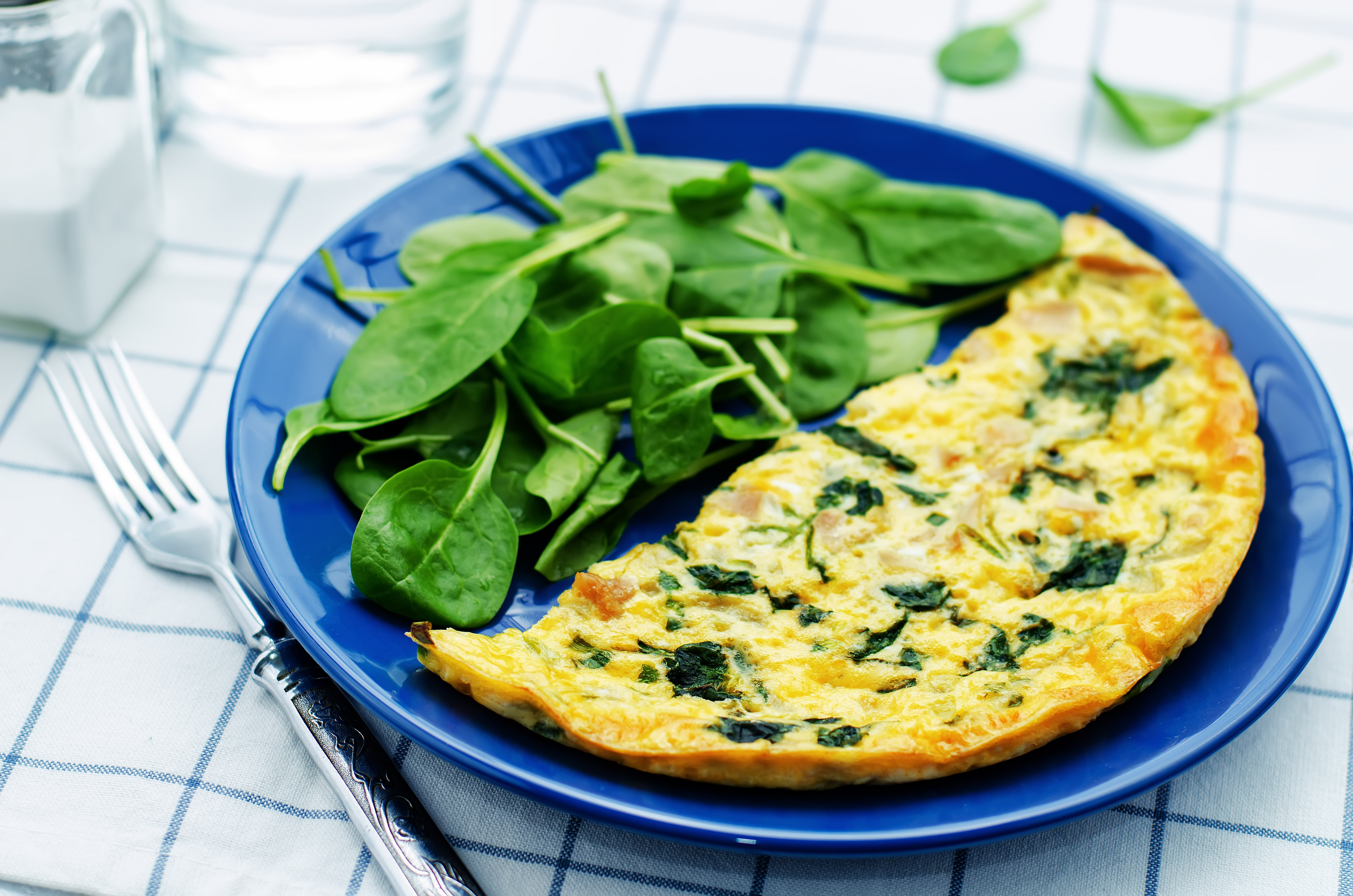 Potato, Spring Onion and Goat's Cheese Frittata
Looking for a fresh, tasty and easy lunch or dinner option? This Potato, Spring Onion and Goat's Cheese Frittata will hit the spot. It's delicious served hot but equally as nice cold so if you have any leftovers it will make a great addition to lunchboxes. Serve with a green salad and some crusty bread and you've got a fabulous Sunday night meal.
How long will it take?
40 minutes
What's the serving size?
Makes 10 serves
---
What do I need?
10 large eggs
1/2 cup thickened cream
8 spring onions, thinly sliced crosswise on the bias
2 teaspoons chopped fresh thyme
Coarse salt and freshly ground pepper
2 tablespoons extra-virgin olive oil
3 washed potatoes, peeled and sliced 1/2cm thick
1/2 cup crumbled soft goat cheese
Garnish:spring oniions, thinly sliced lengthwise and cut crosswise into 7cm ribbons
How do I make it?
Preheat oven to 190 degrees. Whisk together eggs, cream, spring onions, and thyme in a large bowl. Season with salt and pepper.
Heat oil in a 25cm non-stick, ovenproof skillet over medium heat. Add potatoes, and season with salt and pepper. Cook, stirring occasionally, until golden brown and softened, about 6 minutes.
Pour egg mixture into skillet, and distribute evenly using a rubber spatula. Stir to combine with potatoes. Bake until set but still loose in the centre, about 10 minutes.
Remove from oven. Sprinkle goat cheese over top. Bake until cheese melts and eggs are cooked through, about 10 minutes. Slide frittata onto a serving plate. Garnish with spring onion ribbons, and cut into wedges.
---
Share this recipe
---
More recipes like this