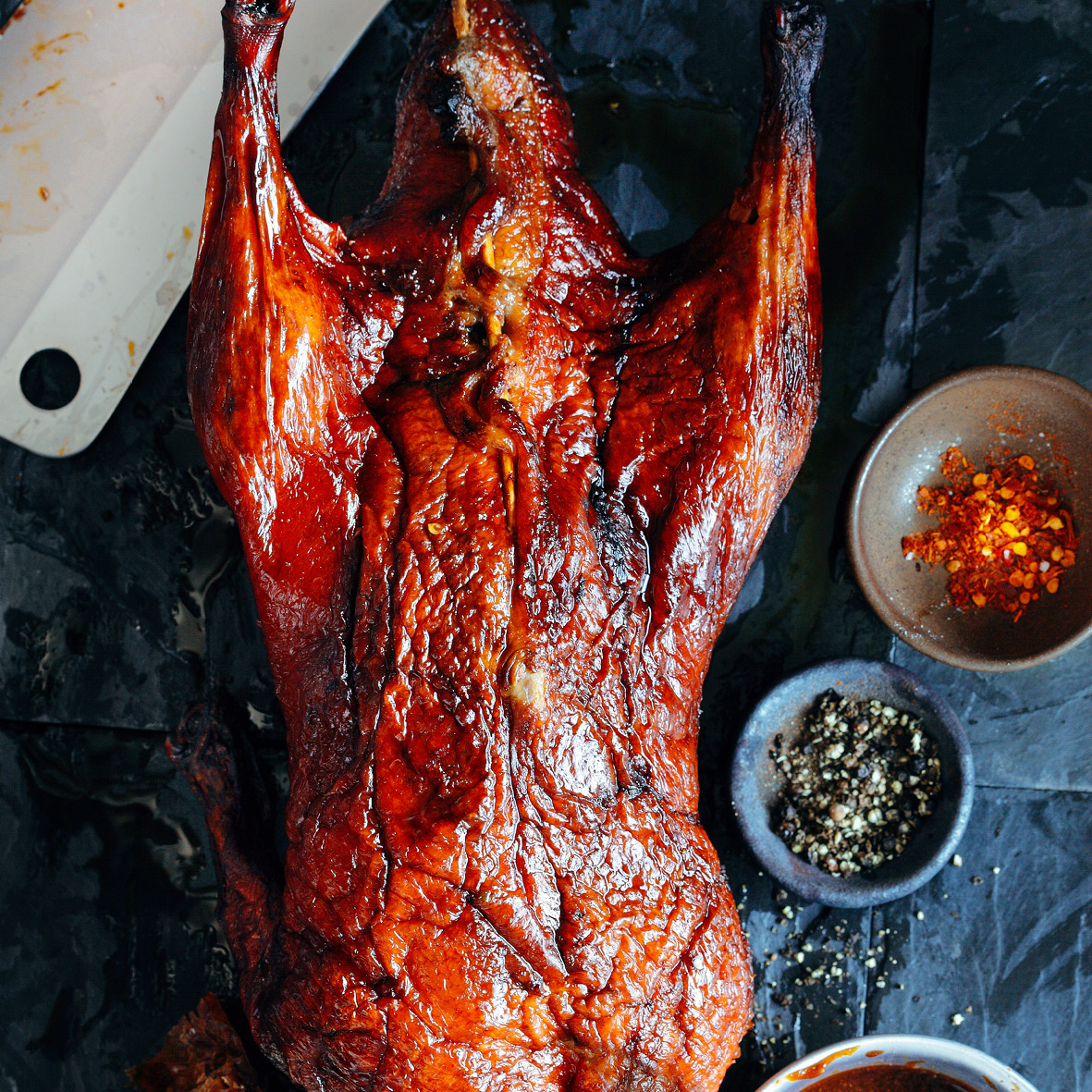 Whole Roast Duck
Duck is delicious and with these great tips you'll have the perfect roast duck ready for dinner
How long will it take?
1 hour 45 minutes
What's the serving size?
Serves 4
---
What do I need?
Whole duck
Orange zest
Garlic
Herbs
Salt
Pepper
How do I make it?
Pre heat oven to 190C.
Dry duck with paper towel for a crispier skin. (if possible leave duck uncovered in refrigerator to dry skin out.)
Ensure the vent end of the duck is open to allow even cooking. Never stuff the duck as it prevents even cooking. Instead, place your favourite herbs, zest of orange or garlic inside the cavity for a wonderful aroma while the duck is cooking. If stuffing is desired, cook it separately.
Place duck on a rack in a roasting tray.
Season with sea salt and freshly ground pepper.
Roast for 40mins per kg until golden brown then remove duck from oven and leave to rest for 20 mins.
To portion the duck into 4, gently cut out the 2 breasts and the 2 legs with a sharp knife.
Using Duck Fat
There will be quite a bit of fat in the bottom of the roasting tray (this is good). Pour this into a container and leave to cool. The fat will come to the top and the juices will settle on the bottom.
Use the juices to make your sauce and store the fat in the refrigerator to cook the world's best roast potatoes.
Chef's Hint
Duck reheats really well so cook it ahead of time or the day before, joint it when it is cool and then reheat the portions skin side up in a hot oven or under a hot grill. Always serve the sauce on the plate, not over the crispy skin of the duck.
Recipe from Luv-a-Duck
---
Share this recipe
---
More recipes like this