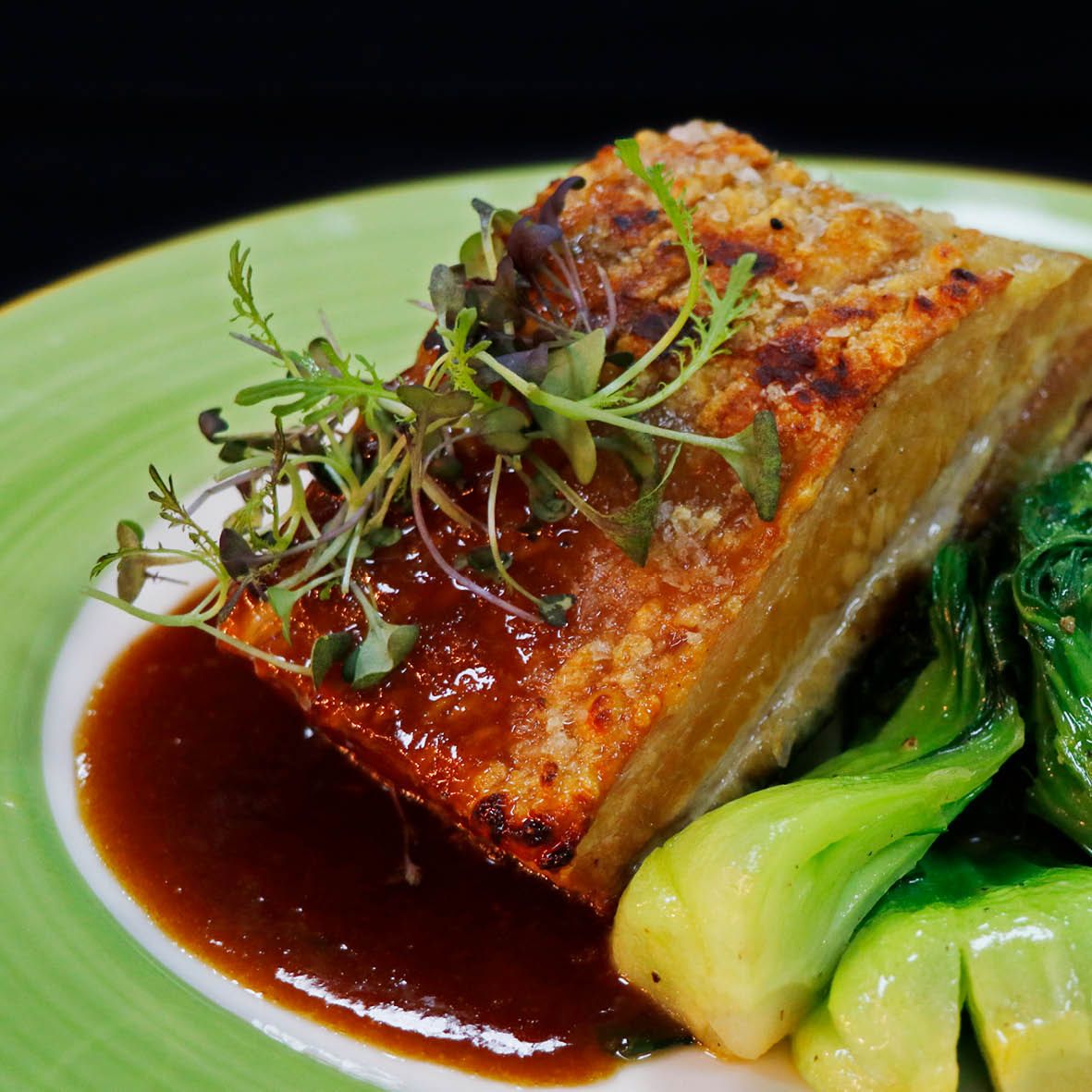 Pork Belly with Beer and Onion Gravy
An audible crunch from the crackling and melt-in-your-mouth meat makes this the best pork belly recipe you'll ever make
How long will it take?
2 hours 20 minutes
What's the serving size?
Serves 6-8
---
What do I need?
2kg pork belly, rind on
4-5 cups chicken stock, hot
4-5 tablespoons salt
1 tablespoon olive oil
1 onion, very finely diced
250ml beer
2 teaspoons sugar
3 tablespoons cornflour mixed with 3 tablespoons cold water
How do I make it?
Preheat oven to 150C. Place the pork belly (don't score it yet) in a snug fitting baking dish and add the chicken stock so that the stock goes up the sides to the fat but does not touch or cover the rind on top.
Roast for 1 hour and then cover with foil and roast for 1.5 hours more topping up with more stock or water if needed. Remove from the stock and score the rind with a sharp knife. Reserve the stock for gravy.
Increase oven temperature to 200C. Place pork belly on a rack. Sprinkle salt over the rind and massage it in, then roast for 40-50 minutes. Test the crackling with a knife, if it feels crunchy then it is done. Wipe off excess salt before serving.
While the pork is roasting make the gravy. In a saucepan, sauté onion in olive oil until translucent then add beer and 1 cup of the reserved stock. Bring to the boil, then reduce temperature and simmer for 10 minutes uncovered to reduce slightly. Add sugar and taste, adding salt or more sugar if needed. Make a slurry by mixing cornflour with cold water. Add cornflour slurry to the saucepan and stir while the gravy thickens.
Serve pork belly with gravy and vegetables.
---
Share this recipe
---
More recipes like this