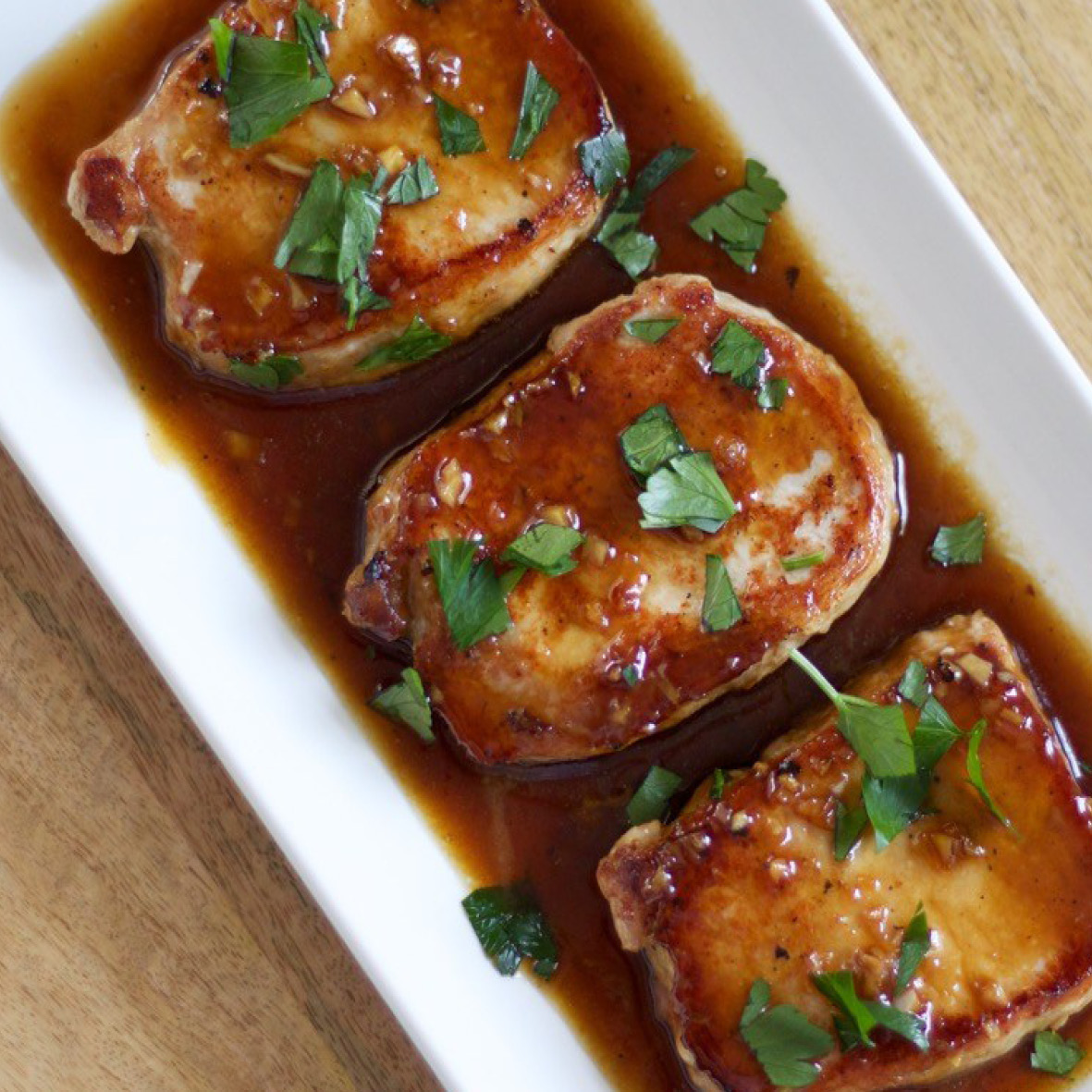 Pork Steak with Honey and Garlic Glaze
Want dinner on the table in 20 minutes? This super quick and super tasty recipe will do just that. Make sure you let the steaks brown well before turning because that will enhance the delicious flavours even more. Team the steaks with green vegetables or rice and dinner is done!
How long will it take?
20 minutes
What's the serving size?
Serves 4
---
What do I need?
¼ cup honey
2 Tablespoons lemon juice (about 1 lemon)
2-3 cloves garlic, minced (about 1 tablespoon)
2 teaspoons soy sauce
4 pork steaks
Salt and pepper, to taste
2-3 Tablespoons olive oil
How do I make it?
Begin by making the glaze by whisking honey, lemon juice, garlic and soy sauce together.
Heat 2 tablespoons olive oil in a frying pan over medium heat.
Season pork steaks on both sides with salt and pepper and add to the frying pan. Cook for 3 to 4 minutes on one side or until they are nicely browned.
Turn steaks and sear the second side for 2 to 3 minutes.
Reduce the heat to medium-low and add the glaze.
Let the steaks simmer in the glaze for 5 minutes.
When the steaks are cooked through remove from the frying pan and place on a plate.
Continue simmering the glaze until it thickens to the consistency of maple syrup.
Serve the steaks with your favourite green vegetables and drizzle the glaze over the top.
---
Share this recipe
---
More recipes like this