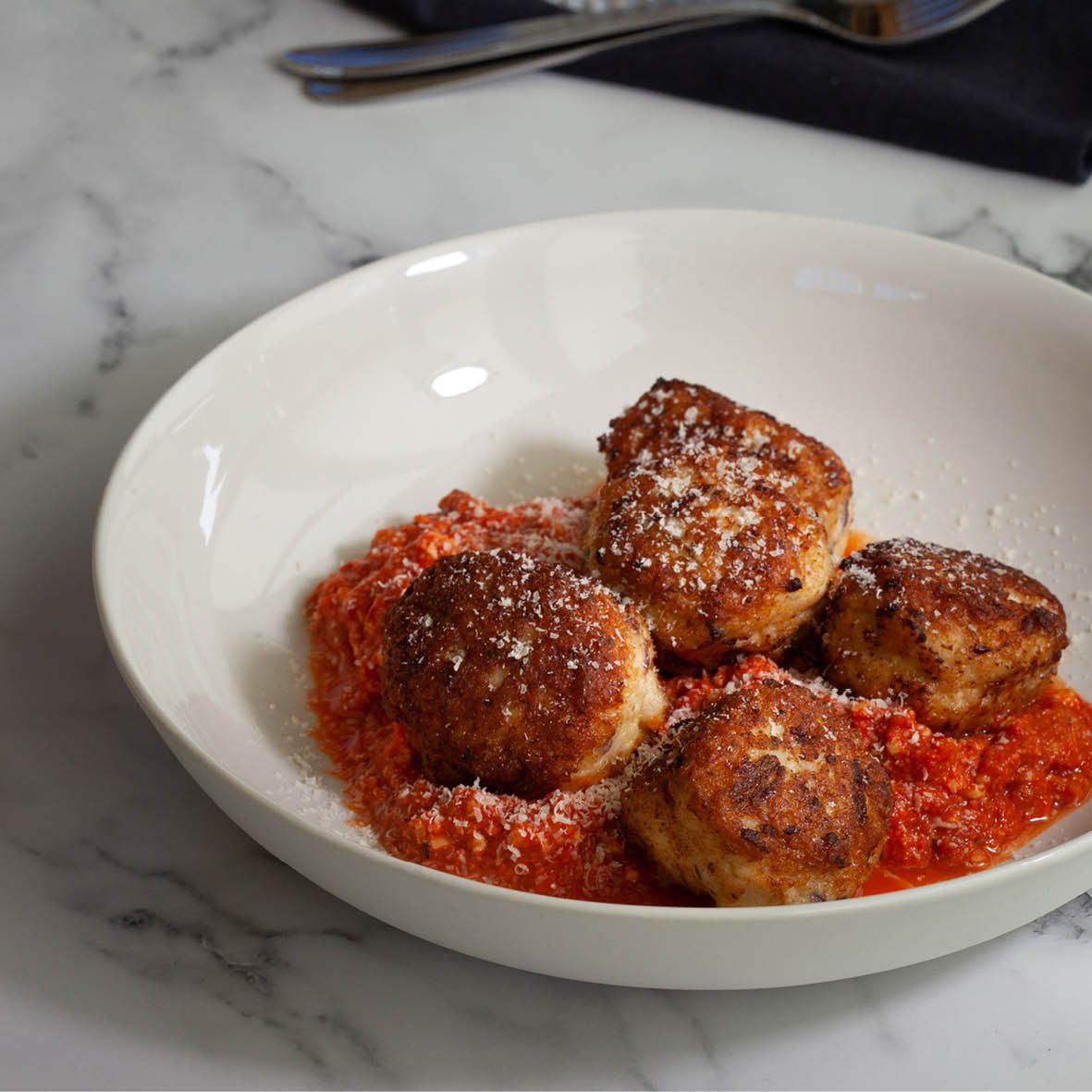 Chicken Meatballs in Roasted Capsicum and Tomato Sauce
These tasty meatballs are the perfect dish to serve on a chilly winter's night. Snuggle up on the couch with a glass of wine, a bowl of meatballs, your favourite movie and someone special for a delicious dinner at home.
How long will it take?
30 minutes
What's the serving size?
Serves 4
---
What do I need?
For the meatballs
750g chicken mince
1 egg
¾ cup grated parmesan
½ red onion, grated
1 cup breadcrumbs from day old bread
2 cloves garlic, minced
1 tsp dried oregano
½ tsp dried thyme
½ tsp salt
½ tsp freshly ground black pepper
Olive oil
For the sauce
350g roasted capsicum from the Deli
200g canned whole tomatoes
1 cup raw unsalted almonds
2 cloves garlic, minced
Salt and pepper to taste
Grated parmesan, to garnish
How do I make it?
Begin by making the sauce; combine all the sauce ingredients in a blender and pulse to combine. Don't over blend, this sauce is better when it has texture and a little chunkiness. Pour the sauce into a saucepan and simmer over a very low heat while you make the meatballs.
To make meatballs, combine all meatball ingredients except olive oil in a large bowl and mix well. Use your hands to shape them into meatballs.
Heat olive oil in a frying pan over medium heat. Add meatballs and cook in batches until golden brown and cooked through.
Serve meatballs drizzled with the sauce.
---
Share this recipe
---
More recipes like this