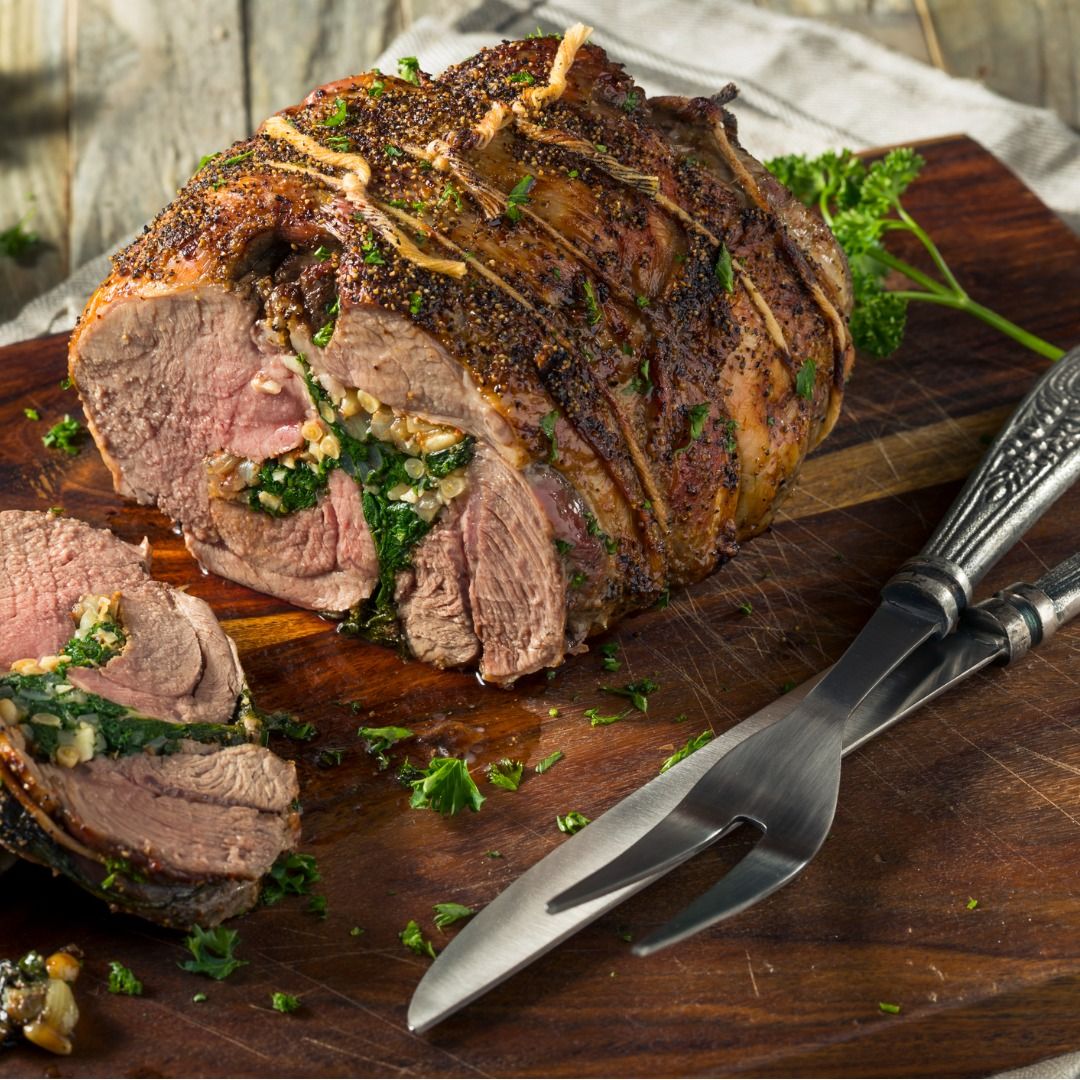 Roasted Stuffed Leg of Lamb with Spinach and Pine Nuts
Everyone loves a lamb roast and this one is filled with fantastic flavours to make it even more special.
How long will it take?
2 hours 45 minutes
What's the serving size?
Serves 6
---
What do I need?
2 tbsp olive oil
1 medium brown onion, peeled and chopped
2 cloves garlic, sliced
½ cup pine nuts
250 g baby spinach
2 kg boneless leg of lamb
Salt
Freshly ground black pepper
1 tsp sumac
1 tsp ground coriander
How do I make it?
Heat olive oil in a frying pan over medium-high heat. Add onion and sauté until softened, then add pine nuts and cook, stirring for 1 minute. Add garlic and spinach and sauté until the spinach has wilted. Remove from heat and set aside.
Lay lamb on a board. Season with salt and pepper on both sides. Sprinkle sumac and coriander over the flesh side of the lamb and then spread the spinach mixture on top. Roll the lamb from a long edge and use kitchen twine to tie it. Refrigerate for 1 hour to firm up.
Preheat oven to 190C.
Transfer lamb to a roasting pan and roast for 1 hour or until the internal temperature is 60 – 65C (medium rare). If you prefer your lamb rare the temperature should be 60C, or for medium 65-70C.
Remove lamb from oven and allow to rest for 15 minutes before carving.
---
Share this recipe
---
More recipes like this