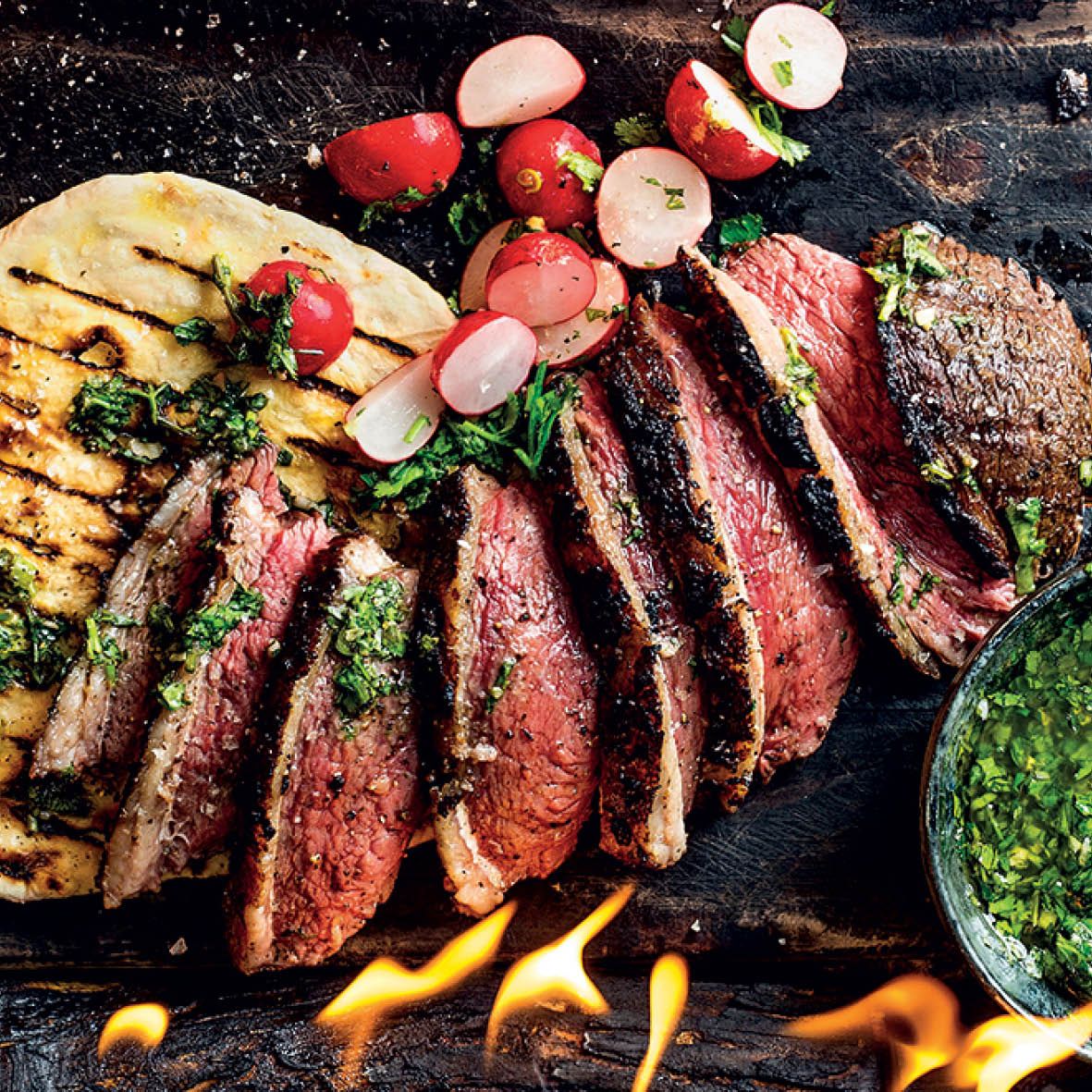 Beef Rump Cap with Chimichurri
Full of flavour, rump cap can be roasted whole, barbecued or cut into steaks. This recipe sees it slowly cooked to produce a mouth-wateringly tender dish served with home-made chimichurri.
How long will it take?
2 hours
What's the serving size?
Serves 6
---
What do I need?
1.2kg Cape Grim Beef Rump Cap
Salt and freshly ground black pepper
Drizzle of olive oil
For the Chimichurri
3 cloves garlic, minced
1 tsp salt
Freshly ground black pepper
1 cup fresh coriander leaves, chopped
5 spring onions, chopped
½ cup flat leaf parsley, chopped
½ cup red wine vinegar
Juice of ½ a lemon
1 tsp coriander seeds, toasted
1 tsp cumin seeds, toasted
How do I make it?
Score fat on rump cap and season well with salt and pepper. Drizzle with olive oil rub into the fat.
Cook rump cap on barbecue or in a grill pan, starting with fat side down, until the fat is browned. Turn to brown the other side, then cook on a low heat on barbecue or in oven at 100C for 90 minutes or until the internal temperature is 64C.
Remove from heat, cover with foil and set aside to rest for at least 20 minutes. This will ensure that the juices are reabsorbed, resulting in a deliciously tender meat.
Meanwhile, blitz all chimichurri ingredients together using a food processor.
To serve, slice rump cap and serve with chimichurri, salad and flatbread.
---
Share this recipe
---
More recipes like this