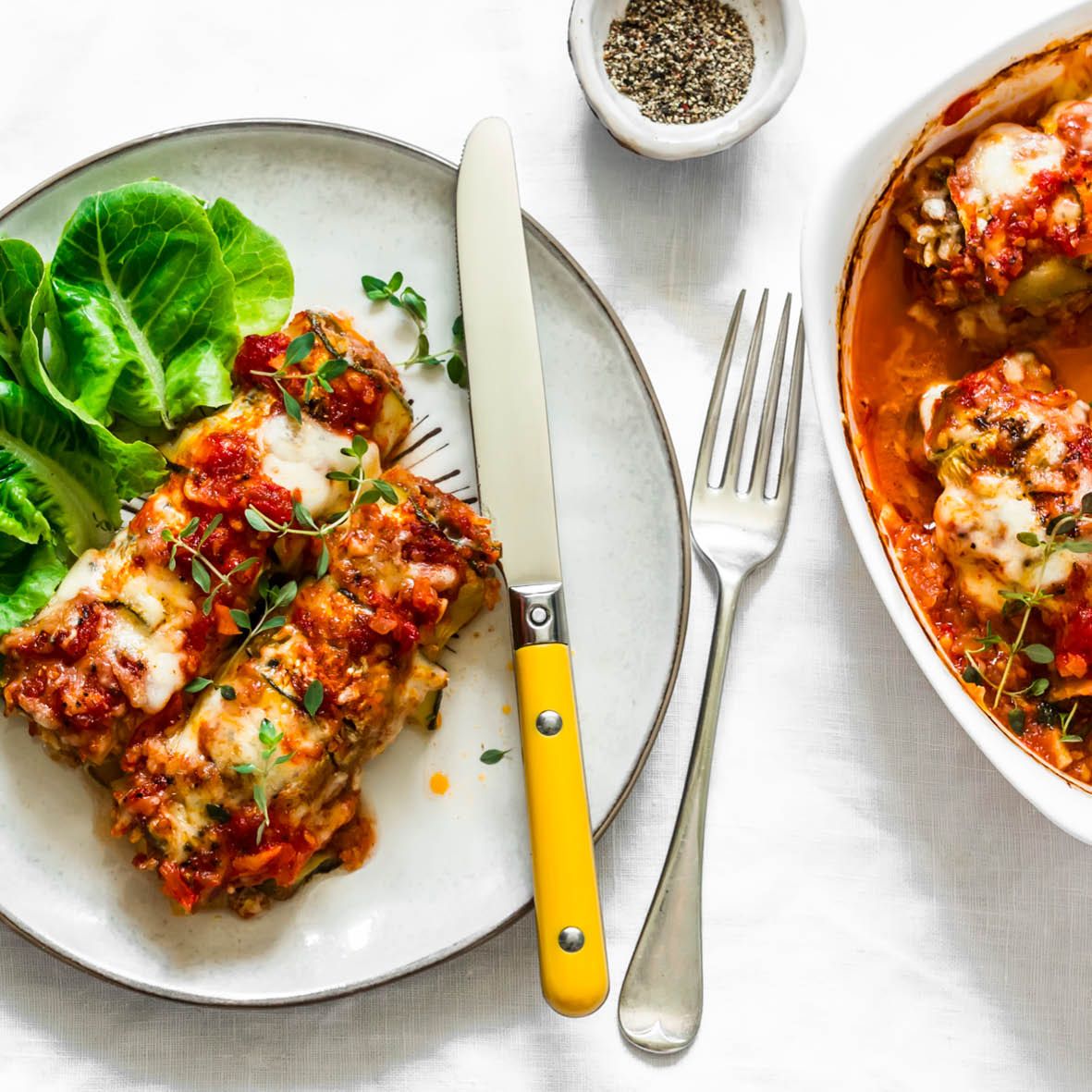 Baked Zucchini Cannelloni
This hearty recipe features all the flavours of traditional Italian cannelloni but with a twist; instead of pasta we have used ribbons of zucchini to encase the filling.
How long will it take?
50 minutes
What's the serving size?
Serves 4
---
What do I need?
1 tbsp olive oil
1 medium onion, peeled and diced
2 cloves garlic, peeled and minced
500 g beef mince
1 cup baby spinach leaves, roughly chopped
2 eggs, beaten
200 g grated mozzarella, divided
Salt and freshly ground black pepper
2 cups passata
4 zucchinis, thinly sliced lengthways (use a mandolin if you have one)
How do I make it?
Preheat oven to 180C
Heat oil and fry onion and garlic for 4-5 minutes over a medium heat until softened but not brown. Add beef mince and cook stirring until browned. When mince is nearly cooked, add baby spinach and cook until it has wilted. Remove from heat and drain off any excess liquid.
Transfer mince to a bowl and add eggs and half the mozzarella, stirring to combine. Season well with salt and pepper.
Cover the base of a shallow ovenproof dish with a layer of passata.
Lay 2-3 zucchini ribbons side-by-side slightly overlapping the edges. Place some of the mince mixture at one end of the slices and roll up the slices to enclose the filling. Repeat for remaining zucchini ribbons and mince mixture.
Place each roll on top of the passata base, then pour the remaining passata over the rolls and top with the rest of the mozzarella. Bake for 30 minutes or until golden and cooked through. Remove from oven and allow to sit for 5 minutes before serving.
---
Share this recipe
---
More recipes like this