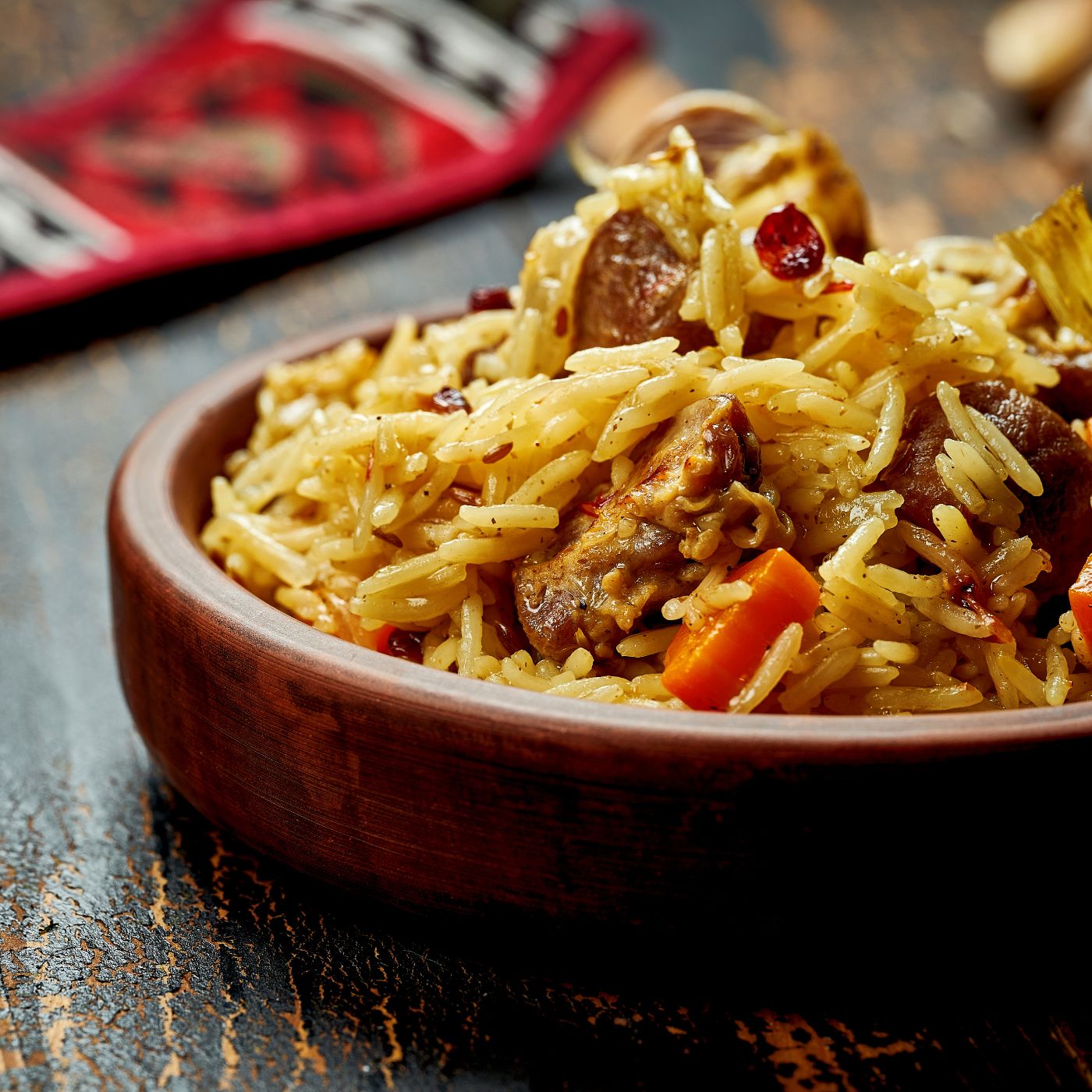 Spiced Beef Pilaf
Turn last night's leftover roast beef into a fragrant and tasty pilaf.
How long will it take?
1 hour
What's the serving size?
Serves 6
---
What do I need?
2 tbsp olive oil
1 large brown onion, finely chopped
3 cloves garlic, finely chopped
1 ¼ tsp ground cardamom
2 tsp turmeric
1 cinnamon stick
450 g basmati rice
1 litre beef stock
500 g beef leftovers, roughly chopped
100 g sultanas
3 tomatoes, deseeded, roughly chopped
Greek yoghurt, to serve
How do I make it?
Add 2 tablespoons olive oil to a large, lidded frying pan over medium heat. Add onion, and cook, stirring frequently until translucent. Add garlic, cardamom, turmeric, and cinnamon stick and cook, stirring for 2 minutes. Add rice and beef to the frying pan and stir to coat, then add beef stock. Increase heat to high and bring to the boil. Reduce heat to low and cover with lid. Cook for 15 minutes, or until the stock is absorbed and the rice is tender.
Remove from heat and discard cinnamon stick. Fold through sultanas and tomatoes and serve with Greek yoghurt.
---
Share this recipe
---
More recipes like this