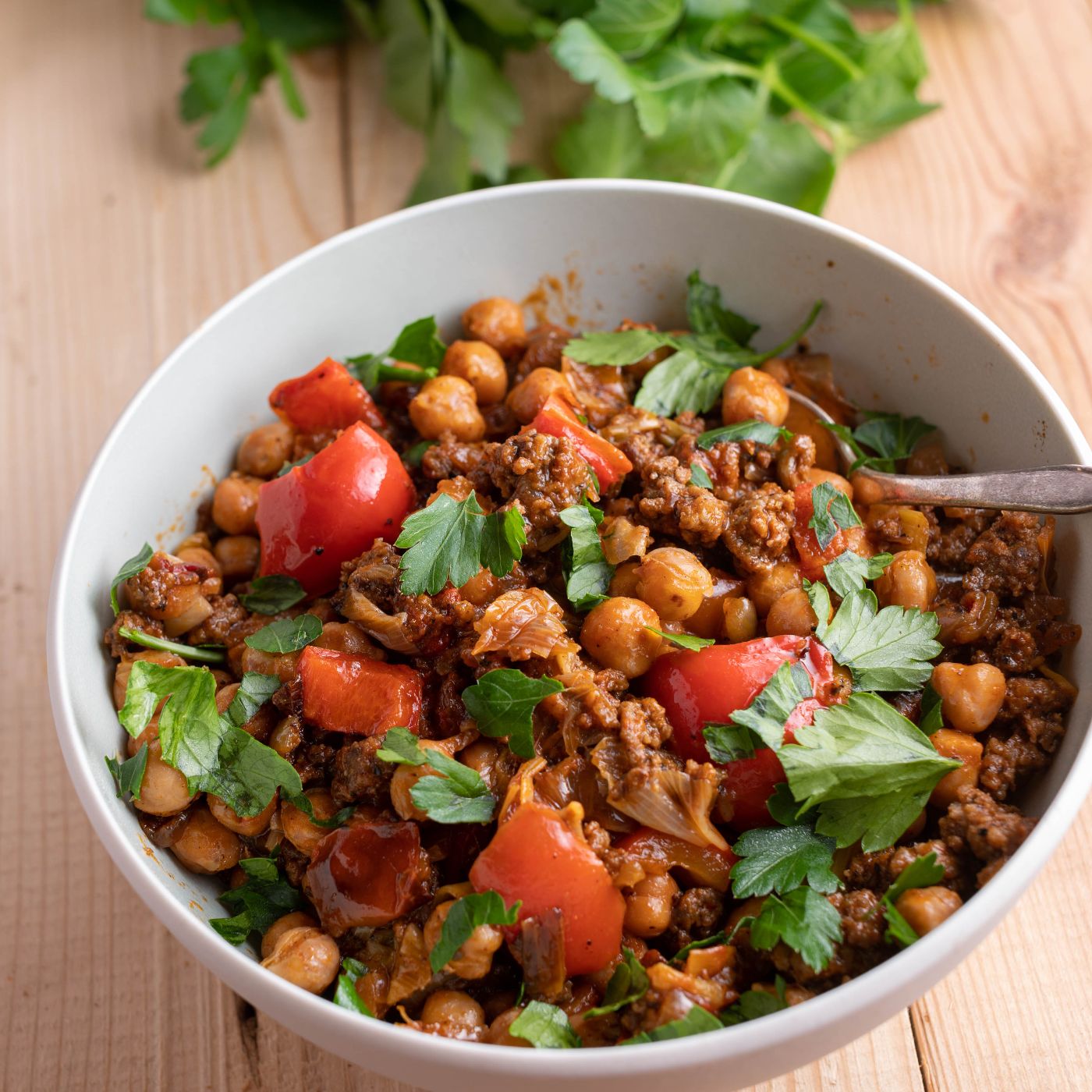 Budget-friendly Beef Bowl
There's lots to love about this Beef Bowl. It's super-quick and easy to make, it uses budget-friendly beef mince, and you can reduce food waste by using up bits and pieces that are in the fridge. The beauty of this recipe is that you can add whatever extra vegetables or herbs you like to the base recipe and make it your own. We used capsicum but you could add carrot, mushrooms, peas, corn, sweet potato, pumpkin, parsnip, spinach, tomato, beans, potato or anything else that you have on hand.
How long will it take?
15 minutes
What's the serving size?
Serves 4
---
What do I need?
1 tbsp olive oil
1 large onion, diced
2 cloves garlic, minced
3-centimetre piece of ginger, grated
500 g beef mince
2 tbsp soy sauce
2 tbsp tomato sauce
¼ cup water
400 g can chick peas, drained and rinsed
1 red capsicum, chopped
How do I make it?
Heat oil in a large frying pan over medium-high heat. Add onion, garlic, and ginger and cook for 3 - 4 minutes, or until the onion has softened. Add beef mince and cook, stirring occasionally, for 5 minutes or until the mince is browned.
Add soy sauce, tomato sauce, and water to the pan along with chick peas and capsicum. Stir to combine and cook for 3 – 4 minutes or until the capsicum is tender.
Serve with rice or noodles.
---
Share this recipe
---
More recipes like this