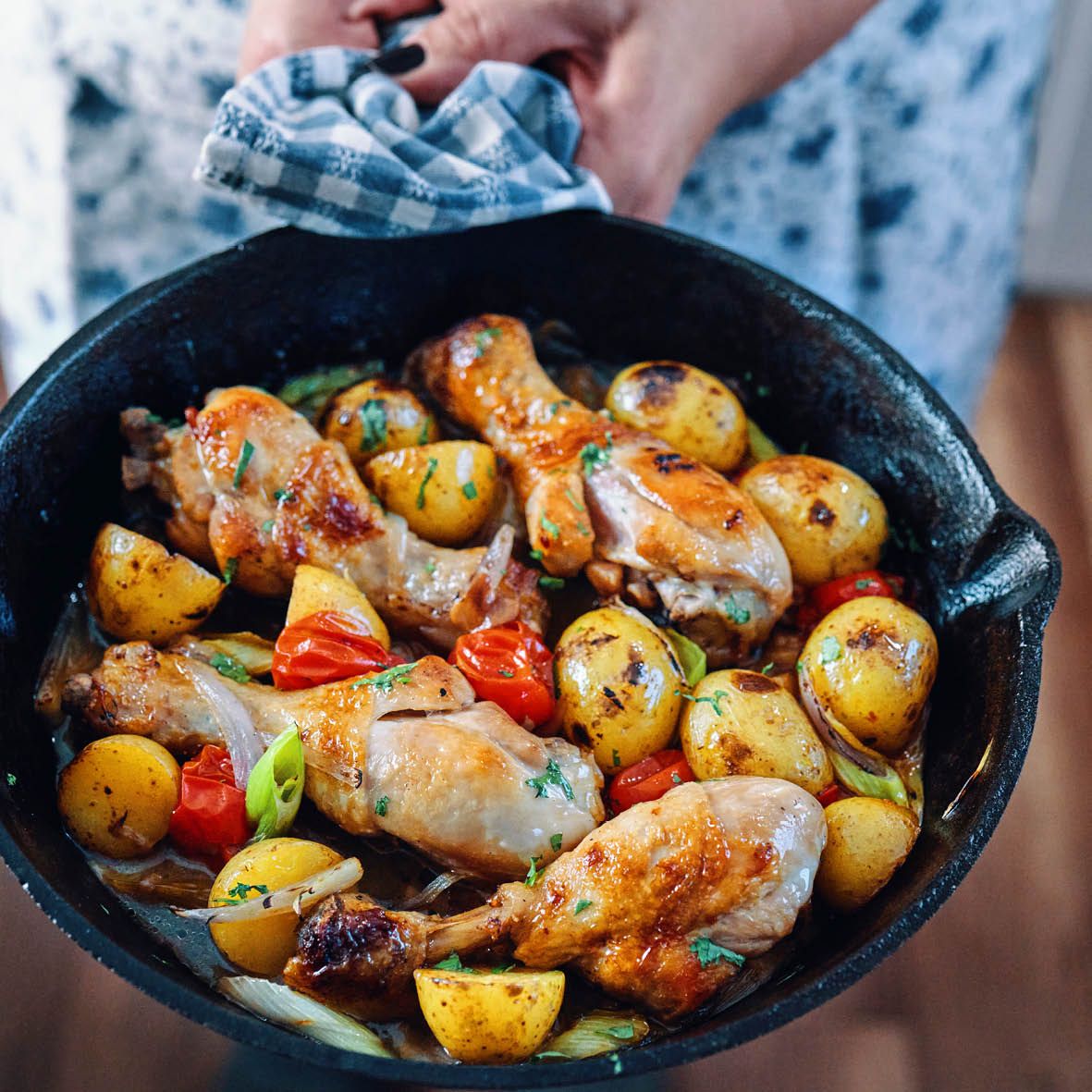 Pollo al horno (Baked Puerto Rican Chicken)
A simple to make, one pan dinner with bold flavours, making it the perfect option for an easy weekend meal.
How long will it take?
1 ¼ hours plus marinating time
What's the serving size?
Serves 6
---
What do I need?
1 ½ kg chicken drumsticks
1 tsp garlic powder
1 tsp dried oregano
½ tsp salt
½ tsp freshly ground black pepper
½ tsp turmeric
1 ½ tbsp olive oil
1 kg cocktail potatoes, whole
125 g cherry tomatoes, whole
1 spring onion, roughly chopped
How do I make it?
Combine chicken with garlic, oregano, salt, pepper, turmeric and oil in a large bowl and toss to coat the chicken with seasonings. Cover with clingfilm and leave the chicken to marinate for at least 2 hours, but preferably overnight in the fridge.
Preheat oven to 180C.
Tip chicken onto a baking tray, add potatoes and place in oven for 30 minutes, then turn chicken and potatoes and add tomatoes to the tray. Return to oven and cook for a further 20 minutes, then increase temperature to 200C and cook for a further 10 minutes.
Serve immediately, garnished with chopped spring onion.
---
Share this recipe
---
More recipes like this