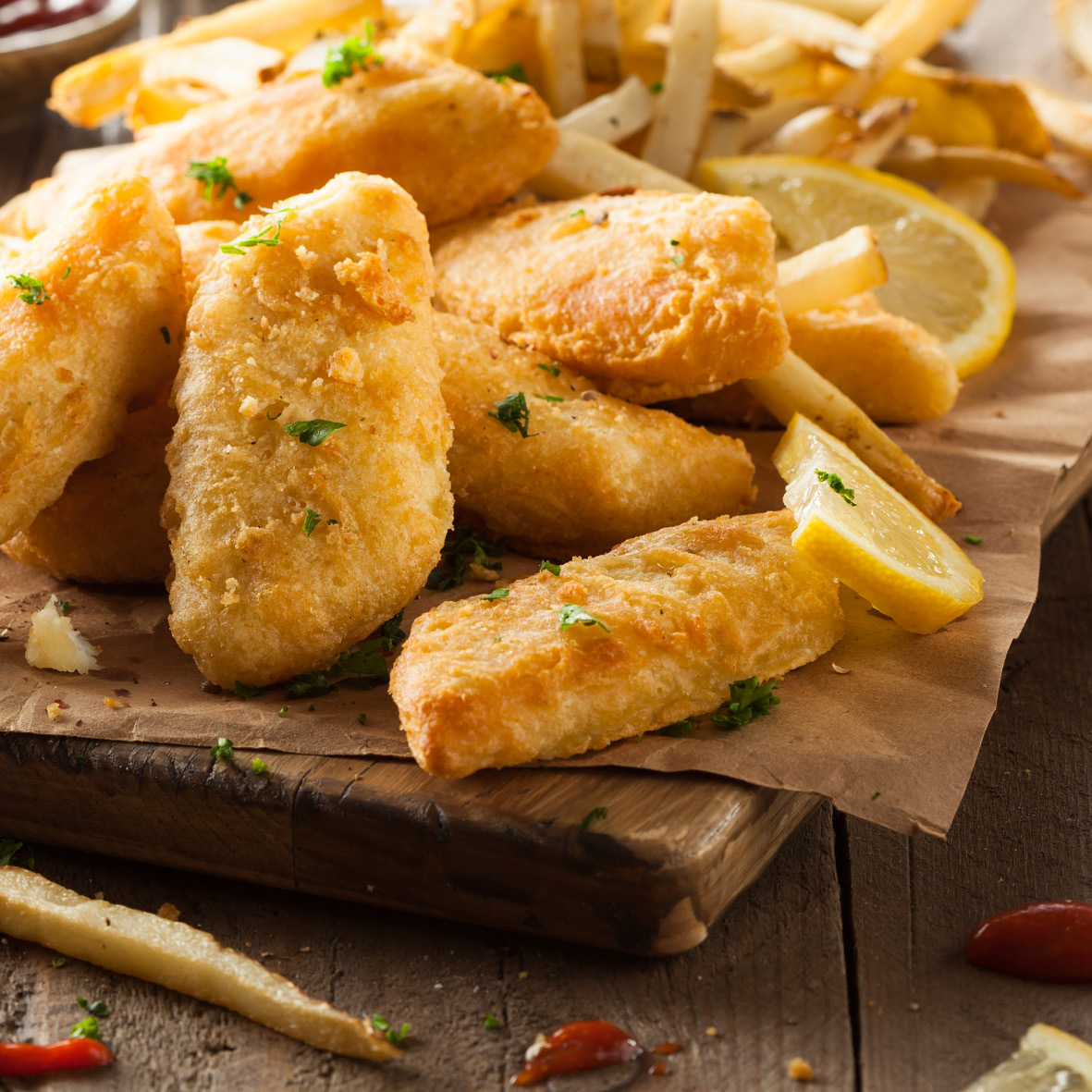 Beer battered flathead fillets
Don't be afraid of deep-frying fish because when it is done properly, it is a great way to cook seafood. The beer batter in our Beer Battered Flathead creates a crunchy, golden and aromatic batter.
How long will it take?
20 minutes
What's the serving size?
Serves 4-6
---
What do I need?
Vegetable oil, for deep-frying
1.2kg flathead fillets, skinless and boneless
Plain flour, for coating
Lemon wedges, for serving
For the beer batter
1½ cups plain flour
1 tablespoon baking powder
1 teaspoon salt
375ml cold beer
How do I make it?
Begin by making the beer batter. Sift flour, baking powder and salt into a large bowl and stir to mix. Using a whisk gradually incorporate the beer until the batter resembles the consistency of thickened cream. You may not use all the beer but that's ok – you can drink what's leftover.
Heat vegetable oil in a deep-fryer or large saucepan to 180C.
Using paper towel, pat the flathead fillets to remove excess moisture and then dust lightly in flour. Dip the floured fillets into beer batter. Drain off the excess batter and then carefully cook in batches in the hot oil. Cook for 3-5 minutes or until golden brown. Drain on paper towel.
Serve with Tartare Sauce and lemon wedges and homemade chips.
---
Share this recipe
---
More recipes like this