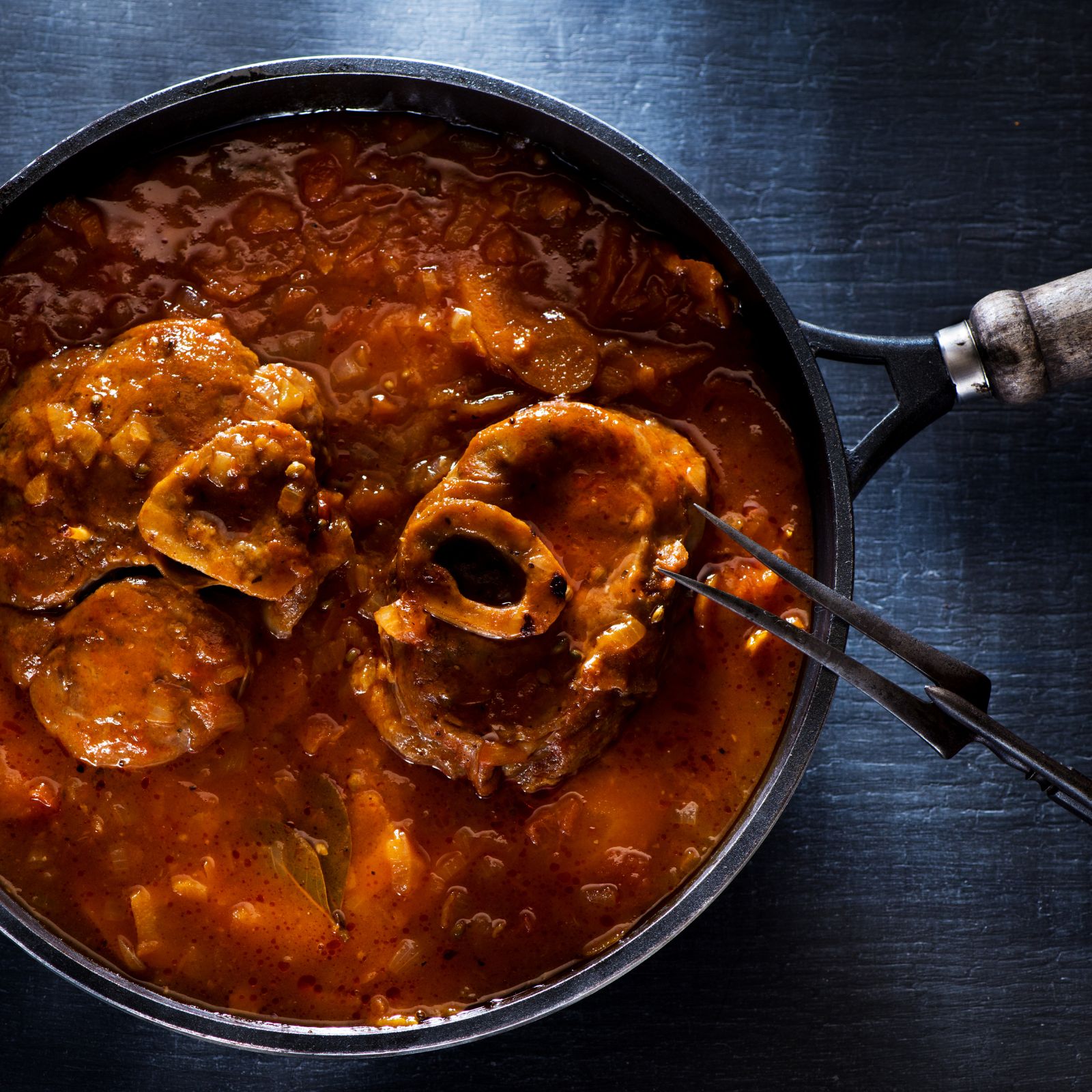 Slow-cooked osso bucco
Fire up your slow-cooker for this tasty winter warmer.
How long will it take?
5 hours
What's the serving size?
Serves 4
---
What do I need?
1/2 cup plain flour
1/4 tsp salt
1/4 tsp ground white pepper
4 osso buco
2 tbs oil
2 diced carrots
3 diced celery sticks
2 diced brown onions
4 cloves garlic, peeled and chopped
1/4 cup tomato paste
1 1/2 cups white wine
1 1/2 cups veal or beef stock
1 x 400g tin chopped tomatoes
2 bay leaves
How do I make it?
Combine flour, salt and pepper in a large bowl. Coat the osso buco in the flour. Be careful to shake off the excess flour, otherwise it will burn in the pan.
In a large fry pan, heat 1 tbs oil over a medium-high heat. Brown the osso buco until golden and then transfer to the bowl of a slow cooker.
Lower the heat of the pan to medium and with the last tablespoon of oil, cook the carrots, celery, onion and garlic. Saute for 3-4 minutes or until the onion is translucent but not brown.
And tomato paste to the vegetables and cook for a further minute.
Into the pan, add wine, stock, tomatoes and bay leaves. Add any of the leftover flour from coating the osso buco.
Place the vegetable mixture into the slow cooker. Make sure all the meat is submerged in the liquid - any meat poking out will be tough and dry.
Put the lid on and cook for 3-5 hours. Check every now and again from 3 hours onwards, and when the meat is soft and falling off the bone it is ready.
Recipe by Julie Goodwin
---
Share this recipe
---
More recipes like this