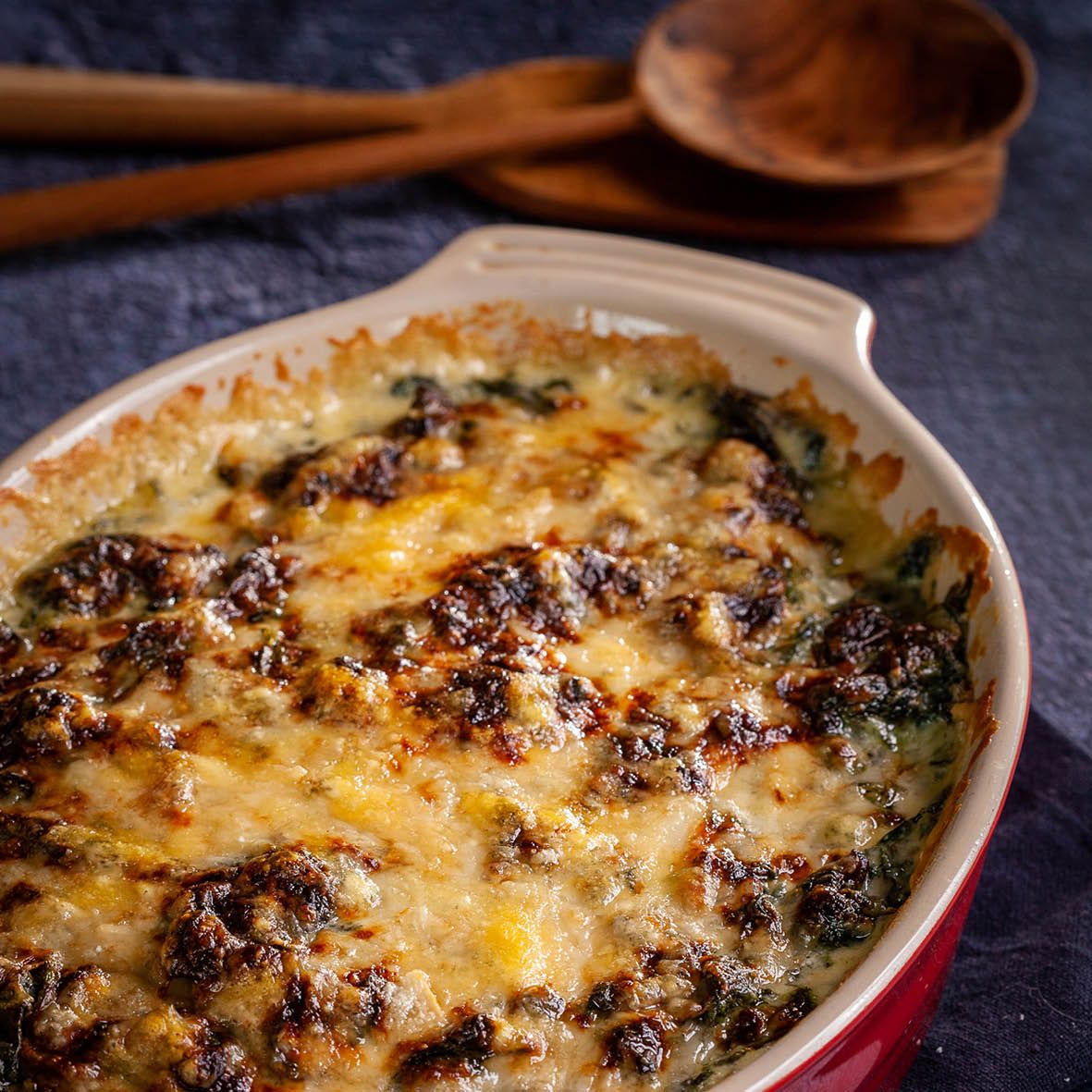 Creamed Spinach with Nutmeg and Gruyère
Rich and indulgent, this cheesy side is fantastic served with Christmas turkey.
How long will it take?
25 minutes
What's the serving size?
Serves 6
---
What do I need?
600 g spinach, chopped
25 g butter
1 tbsp plain flour
200 mL milk
150 mL cream
Large pinch of ground nutmeg
75 g gruyère, grated
50 g parmesan, grated
Salt and black pepper

How do I make it?
Preheat the oven to 180C.
Bring a saucepan of salted water to the boil over high heat. Add spinach and cook for a few seconds until wilted, immediately remove from heat and drain. Squeeze out as much water as you can from the spinach.
Melt butter in a large frying pan. Whisk the flour into the butter and gradually add milk, stirring continuously. Simmer over low heat for 5 minutes before adding the cream, nutmeg, and a pinch of salt and pepper to taste. Add the gruyère and stir until melted. Add spinach and cook for 1 to 2 minutes.
Pour the mix into a shallow baking dish and sprinkle parmesan over the top. Place in the oven for 10-15 minutes, or until the parmesan is melted and golden brown. Serve immediately.
---
Share this recipe
---
More recipes like this