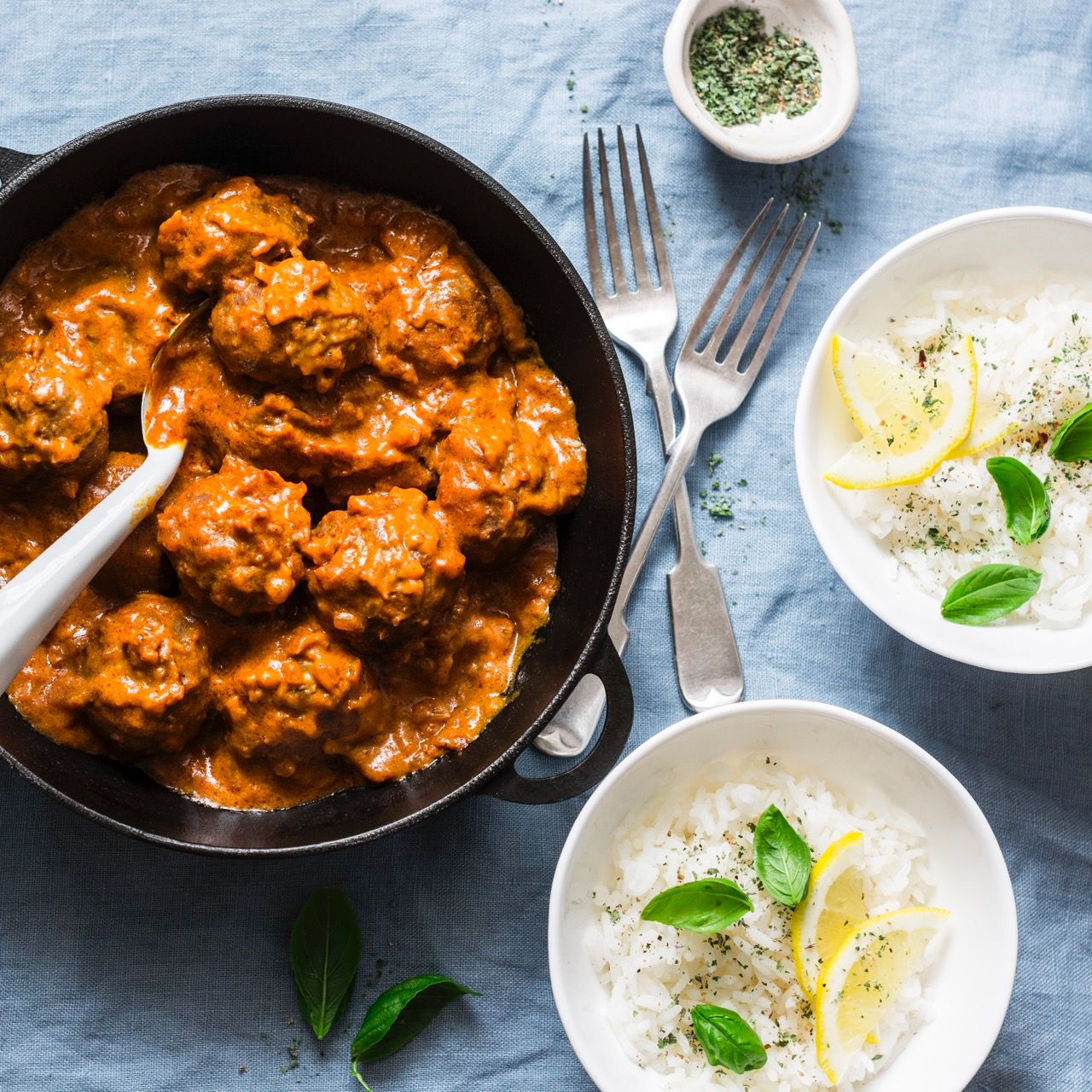 Beef Meatballs Curry
Wonderfully versatile beef mince is the hero of this flavourful curry. The meatballs are gently cooked in a spice-laden sauce producing a delightfully delicious dinner option for the whole family.
How long will it take?
1 hour 10 minutes
What's the serving size?
Serves 4
---
What do I need?
500 g beef mince
1 clove garlic, minced
1 egg, beaten
1/3 cup breadcrumbs
Pinch of salt
2 tbsp olive oil
1 large brown onion, diced
2 cloves garlic, minced
½ tsp grated ginger
1 tsp turmeric
¼ tsp chilli flakes
2 tsp ground coriander
3 cardamom pods, crushed
400 g can diced tomatoes
125 mL beef stock
1 tsp sugar
2 tsp garam masala
125 mL plain Greek yoghurt
How do I make it?
Combine mince, garlic, egg, breadcrumbs and salt in a bowl. Mix well and roll into approximately 20 meatballs. Transfer to a plate, cover and refrigerate for 15 minutes.
Heat 1 tbsp of oil in a large frying pan over medium-high heat. Add meatballs and cook for 3 – 5 minutes until browned, but not cooked through. Transfer to a plate.
Add remaining oil to the pan and toss in onion. Cook until golden brown and caramelised, about 15 minutes, then ad garlic, ginger, chilli flakes, turmeric, ground coriander and cardamom and cook for 2 minutes. Add tomatoes, stock and sugar and bring to a simmer.
Simmer for 15 minutes, then return meatballs to the pan and cook for 10 minutes. Stir in garam masala and Greek yoghurt and season to taste.
Serve with rice and naan bread.
---
Share this recipe
---
More recipes like this