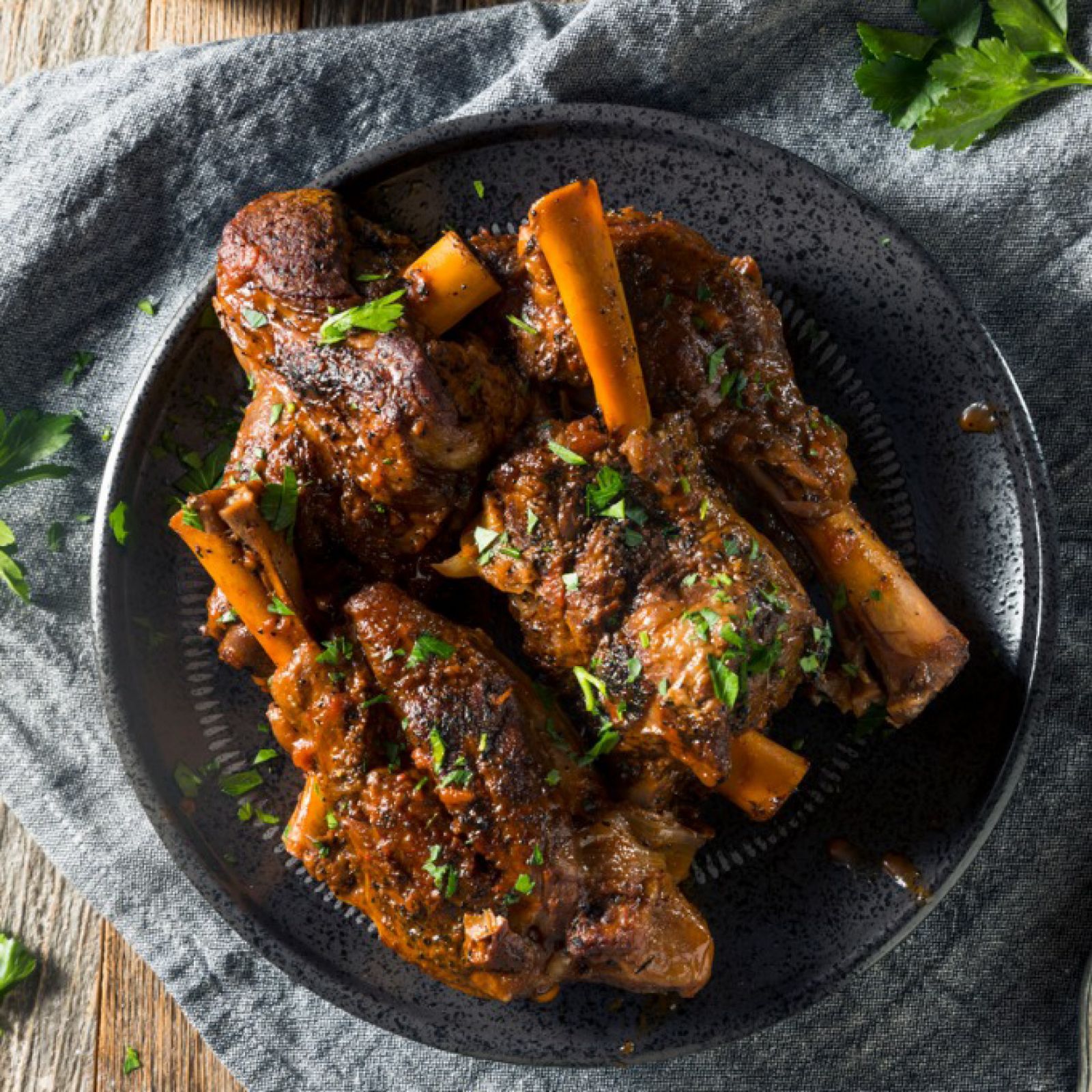 Slow-cooked Greek-style lamb shanks
Full of flavour, lamb shanks come from the lower end of the leg and are best slow-cooked to achieve their favoured falling-off-the-bone consistency. These Greek-style lamb shanks are tasty, filling and oh-so-good. Browning the meat guarantees a rich flavour and helps to seal in the juices. In the unlikely event you have leftovers, remove the meat from the bone and store it in an airtight container in the fridge for up to three days or in the freezer for up to one month. This is a great recipe for your slow cooker or you can cook them in a large ovenproof casserole dish with a tight fitting lid.
How long will it take?
6 hours
What's the serving size?
Serves 4
---
What do I need?
4 lamb shanks
1 tbs olive oil
1 onion large thinly sliced
4 tsp coriander seeds crushed
2 tbs plain flour
600 ml chicken stock (liquid)
150 ml dry sherry
4 bay leaves
2 tsp honey
1 pinch salt
How do I make it?
Heat oil in a frying pan and brown shanks on all sides
Transfer shanks to a slow cooker or casserole dish
Add onion to frying pan and cook, stirring for 5 minutes.
Add coriander seeds and cook for 1 minute.
Stir in flour, add the stock, sherry, bay leaves and honey.
Season with salt and pepper.
Bring to the boil and then pour over lamb shanks.
Cover with lid and cook in slow cooker on high for 5 to 6 hours or until the meat is almost falling off the bone. If cooking in a casserole dish, cook at 140C for 5 to 6 hours.
Transfer lamb to a serving bowl, cover and keep hot.
Carefully pour the contents of the slow cooker or casserole dish into a saucepan and boil rapidly to reduce the liquid by half.
Remove bay leaves and spoon the sauce over the lamb shanks to serve.
---
Share this recipe
---
More recipes like this