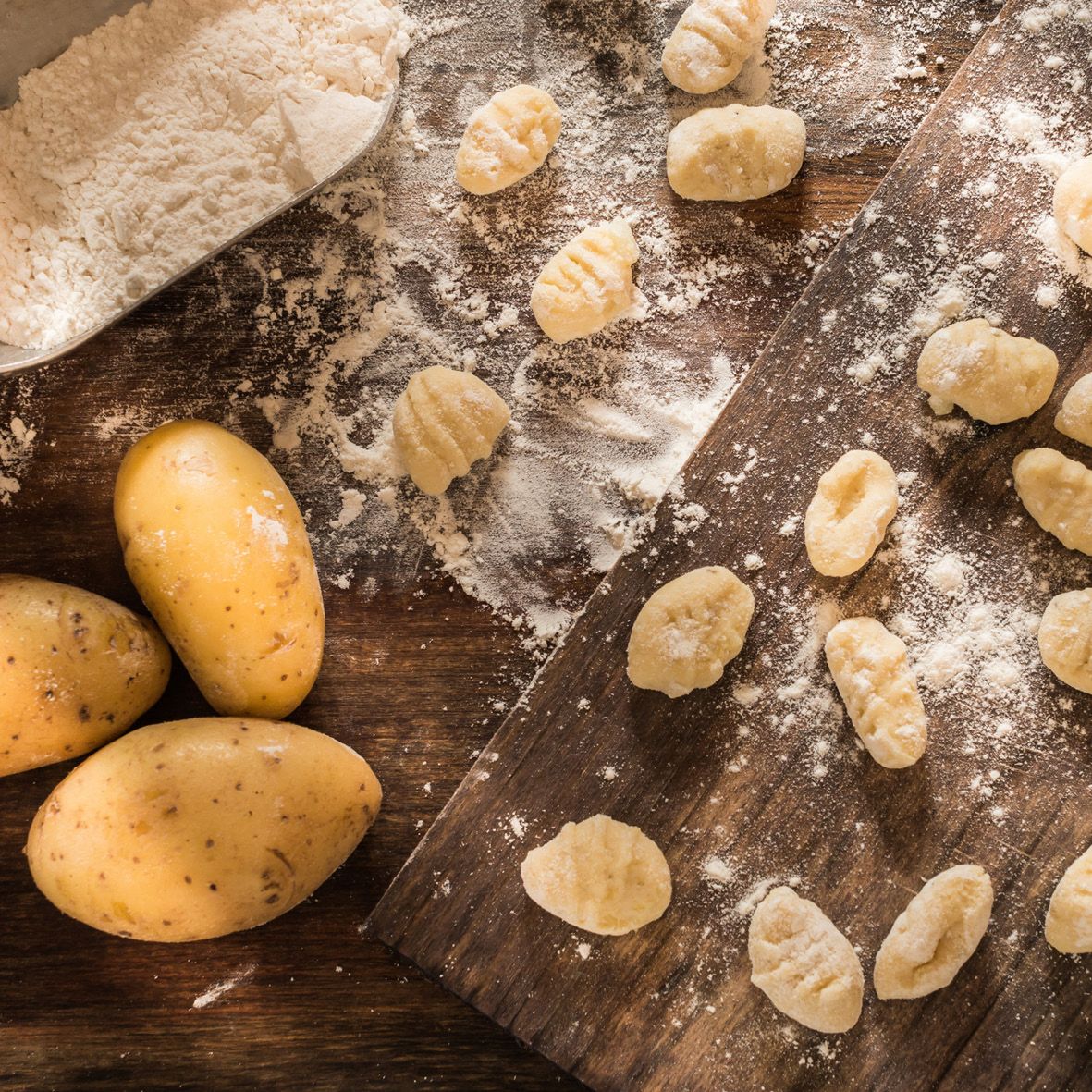 Home-made potato gnocchi
This recipe does take some time but it is absolutely worth the effort because you'll create light, fluffy and delicious gnocchi. This is also a great dish to cook with the kids as it gives them a chance to get involved in the kneading and rolling.
How long will it take?
2 hours
What's the serving size?
Serves 4
---
What do I need?
1 cup rock salt
4 large Kennebec or Bintje potatoes (800g total)
1 tsp sea salt
2 egg yolks
½ cup plain flour
How do I make it?
Preheat your oven to 180C.
Place the rock salt in the centre of a large baking tray and place the potatoes on top. Bake for 1½ hours or until tender (the use of salt in the baking process allows the potatoes to become extra light and fluffy). Set aside for 10 minutes to cool.
Line a fresh baking tray with baking paper.
Remove and discard the skin from the potatoes. Using a potato masher, mash the potatoes until they form a smooth paste. Set aside to cool for a further 10 minutes.
Add the sea salt, egg yolks and flour to the potatoes and, using a wooden spoon, stir to combine. Turn this dough onto a well-floured surface and knead gently until smooth.
Divide into four portions. Roll each portion into a 30cm long log, then using a lightly floured knife, cut into 2 cm pieces. Press lightly with a fork and place on the floured tray.
To cook the gnocchi, place in a large saucepan of salted boiling water and cook until the gnocchi rises to the surface. Then serve with your favourite sauce and parmesan cheese. Alternatively the gnocchi can be frozen, as is, until you have use for it.
---
Share this recipe
---
More recipes like this