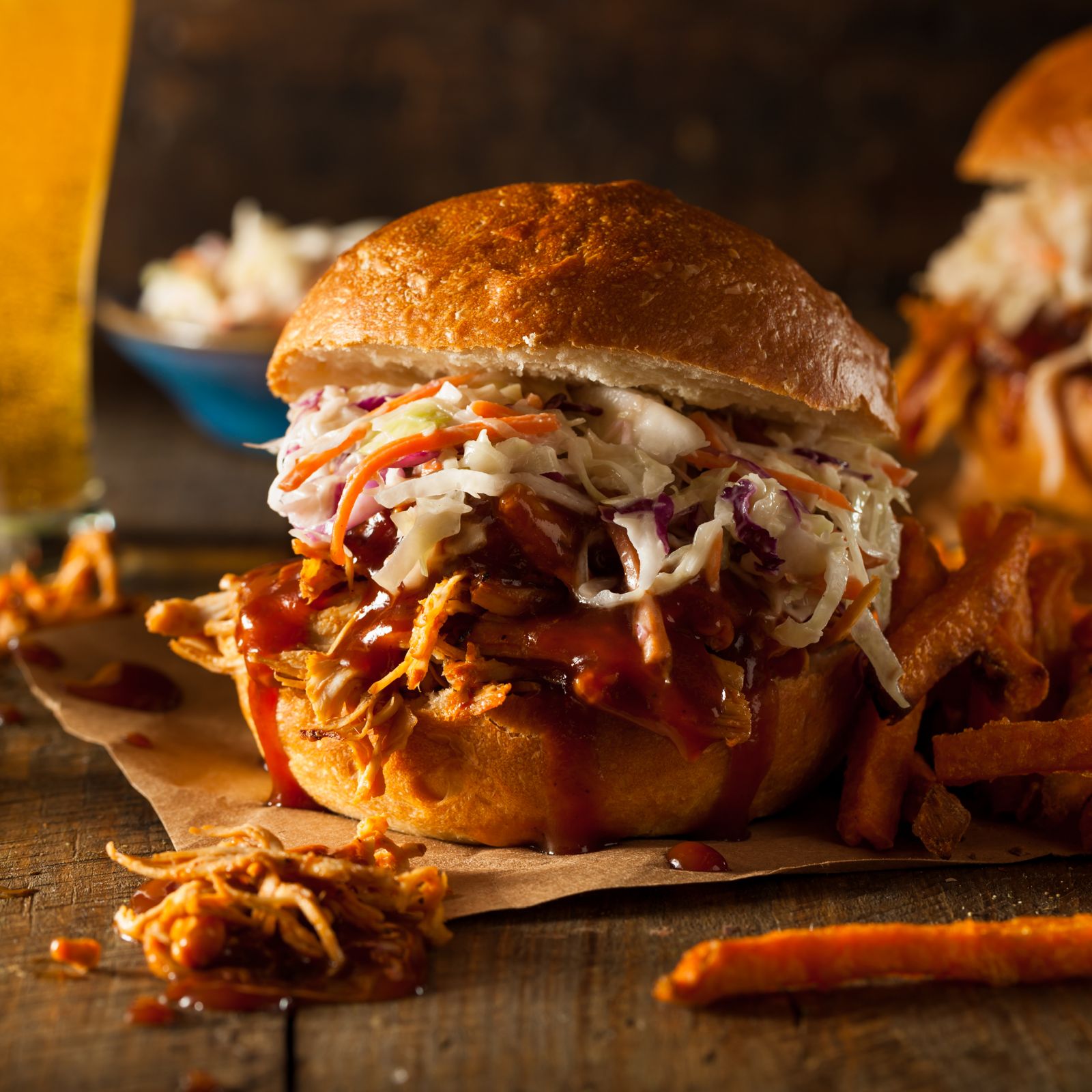 Pulled pork with caramelised apples and onion
Long and slow cooking makes this pulled pork an absolute taste sensation. Enjoy it with the apples and onion or try it on a crisp bread roll with coleslaw.
How long will it take?
5 hours 30 minutes
What's the serving size?
Serves 6
---
What do I need?
1.6 kg pork shoulder (remove the rind/skin if you wish)
2 tsp sea salt
1 tsp ground black pepper
1 tbsp onion powder
1 tbsp dried sage
2 tbsp light brown sugar
3 red onions, halved
6 eating apples, such as Jazz
25 g butter
25 g soft brown sugar
How do I make it?
Preheat oven to 220°C.
Pat dry the pork with paper towel and place pork in the roasting tin.
Mix together the salt, pepper, onion powder, sage and brown sugar. Rub the mix all over the pork. Place the pork in a roasting pan in the oven for 15 minutes.
Turn the oven down to 150°C. Remove the pork, add the onions to the bottom of the pan and return the pork to the pan. Cover with foil.
Return pork to the oven and let it cook for at least 5 hours or until tender and ready to pull apart.
Remove from oven, and let it rest for 30 minutes, covered with foil.
While the pork is resting prepare the caramelised apples. Core and cut the apples in half, melt the butter in a large frying pan and stir in the sugar.
Add the apples, cut side down and cook over a medium heat, gently shaking the pan occasionally for about 8 minutes or until the apples are lightly caramelised.
Squeeze over the lemon juice and then carefully turn the apples over. Cover the pan with foil and cook for about 4 to 5 minutes or until the apples have softened, but not collapsed. Turn the apples over again to coat in the mixture.
Shred the pork (in the cooking juices) into chunky pieces with two forks and serve with the apples and onions.
---
Share this recipe
---
More recipes like this