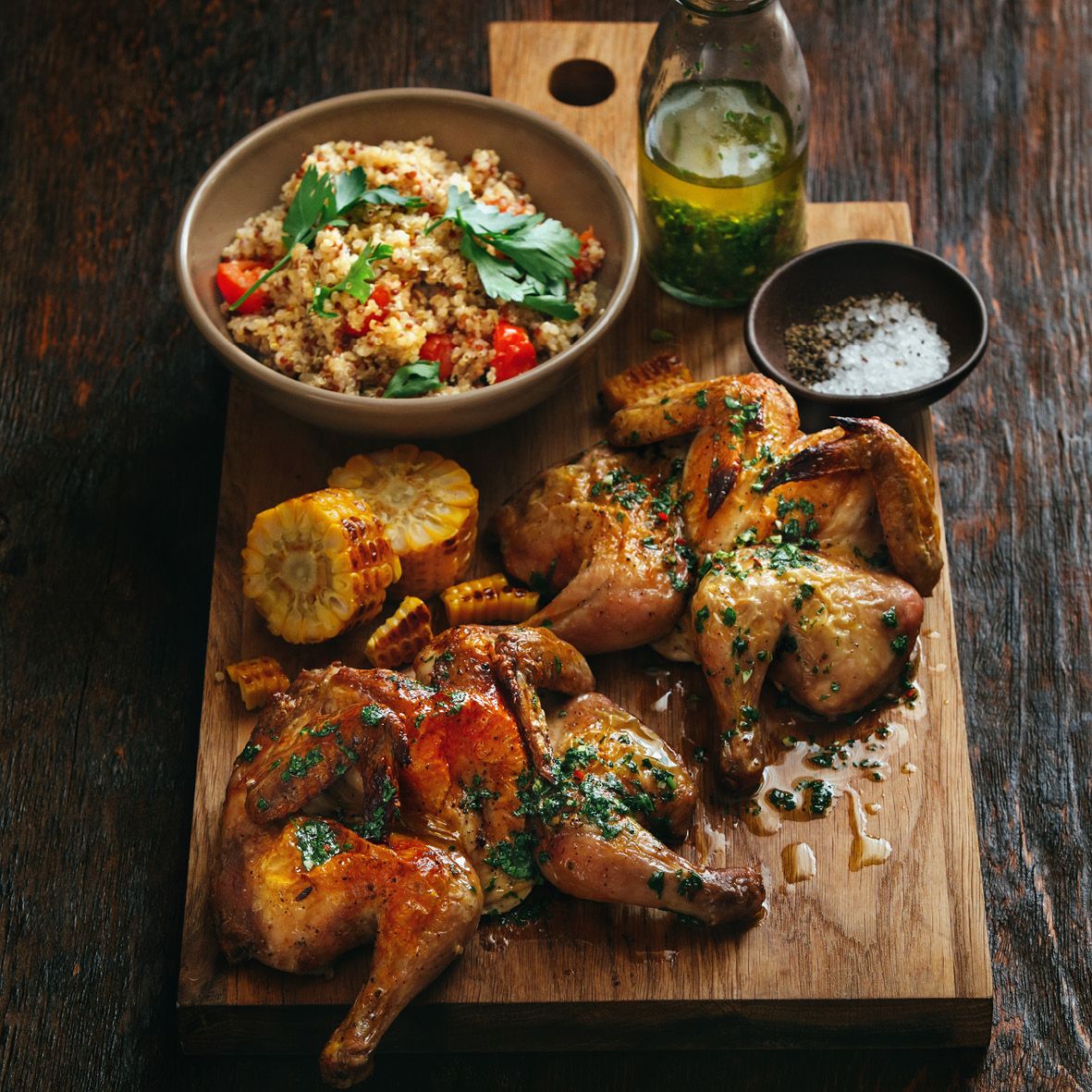 Piri Piri spatchcocked chicken
It's time to fire up the barbecue for a delicious chicken dinner. Our take on the popular Peri Peri sauce has its origins in Portugal where a marinade is made with chilli, garlic, red wine vinegar and paprika.
How long will it take?
1 hour
What's the serving size?
Serves 4
---
What do I need?
1 whole chicken (approx 1.6kg)
3 cloves garlic
2 medium length red chillis
3cm piece of ginger, peeled
2tbsp lemon juice
4tbsp olive oil
Salt and pepper
How do I make it?
Combine garlic, chilli, and ginger in an electric blender until finely chopped. Add lemon juice and olive oil and blend until all combined. Taste and season with salt and pepper if desired.
Meanwhile, spitchcock the chicken by cutting along the right of the backbone from the tail to the neck. Repeat on the left side of the backbone. To flatten the chicken you need to break the breast bone by pressing down on each of the wings until the bone cracks.
Heat barbecue to medium heat.
Use a knife to score the chicken through the thick parts of the thighs and breast. Baste the chicken with the piri piri sauce and place on the barbecue skin side down. Cook until golden, basting with piri piri sauce every 10 minutes until the chicken is cooked through (approximately 40 minutes).
To serve cut chicken into pieces and serve with a salad and barbecued corn.
---
Share this recipe
---
More recipes like this