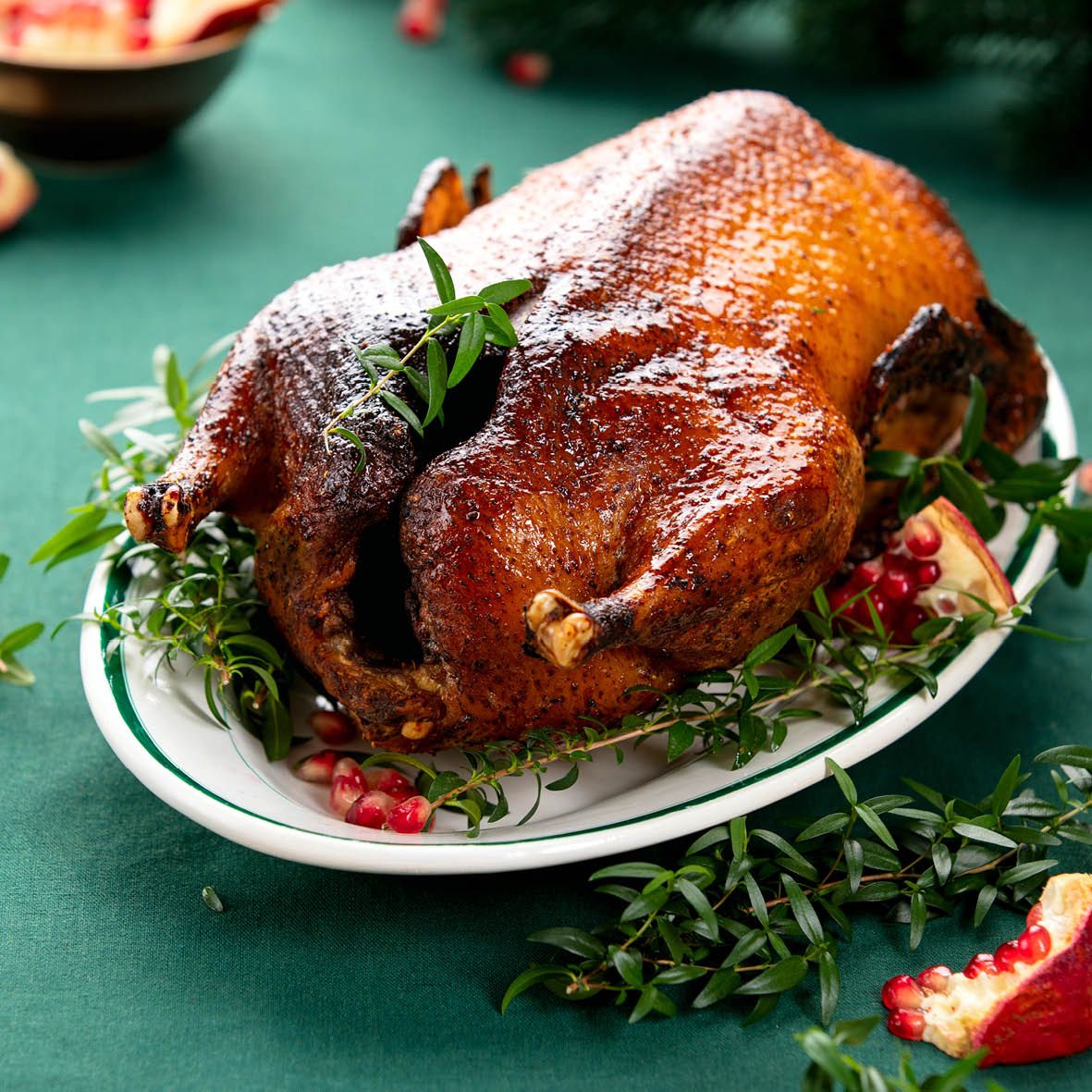 Cherry Cider Roast Duck
Duck is a wonderful alternative to turkey if you are feeding a smaller group of people. This Cherry Cider Roast Duck has a fabulous festive flavour and wonderfully crisp golden skin.
How long will it take?
3 ½ hours
What's the serving size?
Serves 4
---
What do I need?
1 tbsp olive oil
1 large shallot, finely diced
2 cloves garlic, minced
500 mL cherry cider
Salt
1 whole duck, approximately 2 kgs
Freshly ground black pepper
12 fresh sage leaves
½ cup cherries, pitted and chopped
How do I make it?
Add olive oil to a small saucepan over medium heat. Add shallot and garlic and cook until the shallot has softened. Add a pinch of salt and the cider, increase heat and bring to the boil. Reduce heat and simmer until the volume has reduced by half.
Season duck inside the cavity and on the skin with salt and pepper. Place sage leaves inside duck cavity.
Use half the cider mixture to brush over the duck.
Roast duck for 3 hours, or until the skin is crisp and golden brown. Rest for 15 minutes.
Add cherries to the remaining cider mix. Reheat over low heat until hot. Serve with duck.
---
Share this recipe
---
More recipes like this