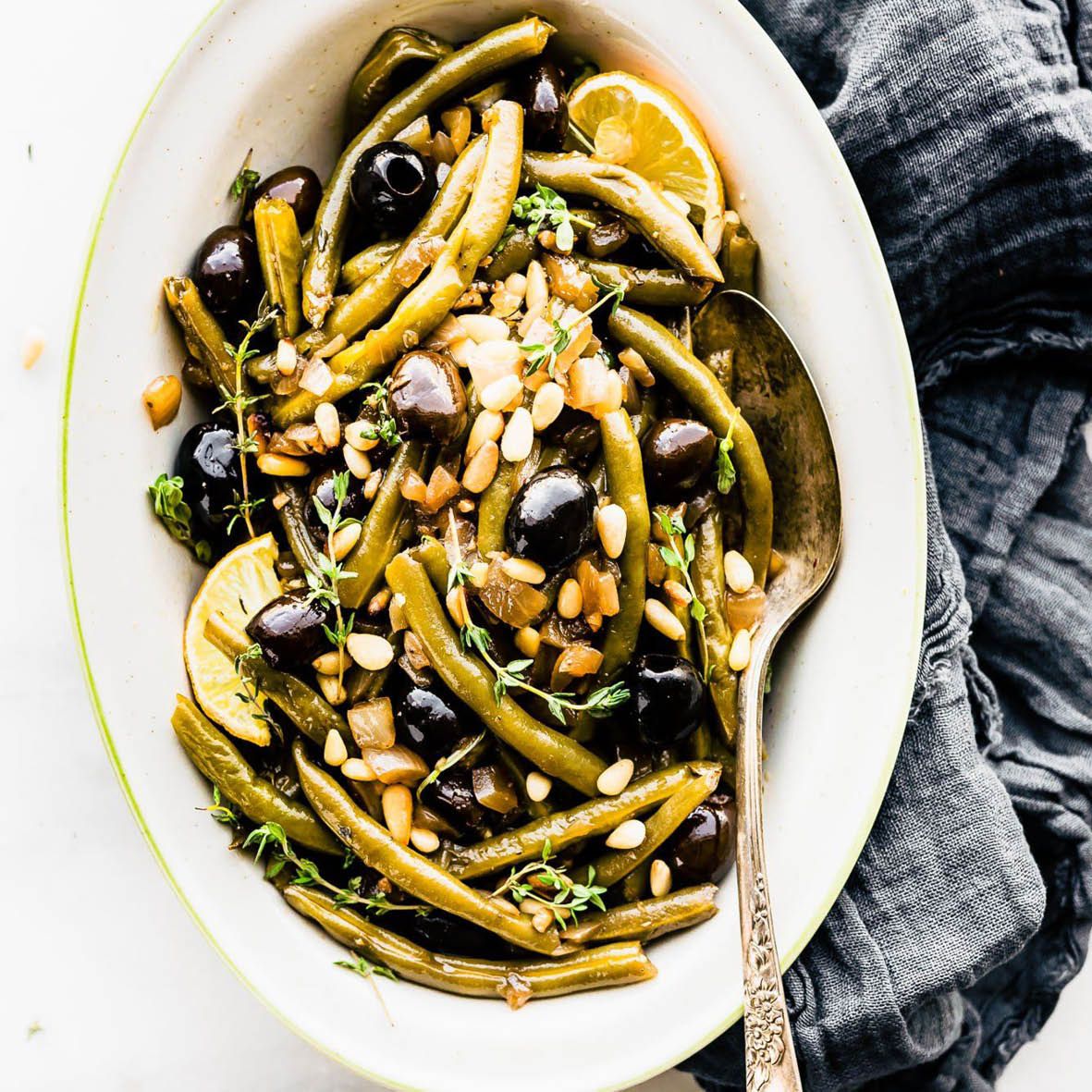 Warm Braised Black Olive and Balsamic Salad
This salad is served warm but it is also fantastic eaten cold if you have any leftovers.
How long will it take?
Takes 30 minutes
What's the serving size?
Serves 6
---
What do I need?
1/3 cup olive oil
1 tsp minced garlic
1 cup white onion, chopped
1 cup water
3 tbsp fresh orange juice
3 tbsp balsamic vinegar
1 cup whole black olives, pitted
500 g green beans, ends trimmed
2 tbsp fresh thyme
Salt and freshly ground black pepper to taste
¼ cup toasted pine nuts
1 orange, sliced
How do I make it?
Heat olive oil in a large saucepan over medium-high heat. Add onion and garlic and cook until soft. Add orange juice and cook for 2 minutes, then add olives and ½ cup water to the saucepan. Cook for 5 minutes or until olives start to soften. Add green beans, salt,pepper, balsamic and remaining ½ cup water. Reduce heat to medium, cover with a lid and cook for 20 minutes or until beans are tender.
When beans are cooked, add them to a serving bowl and spoon over olives and some of the cooking liquid. Garnish with thyme, pine nuts and orange slices and serve.
---
Share this recipe
---
More recipes like this