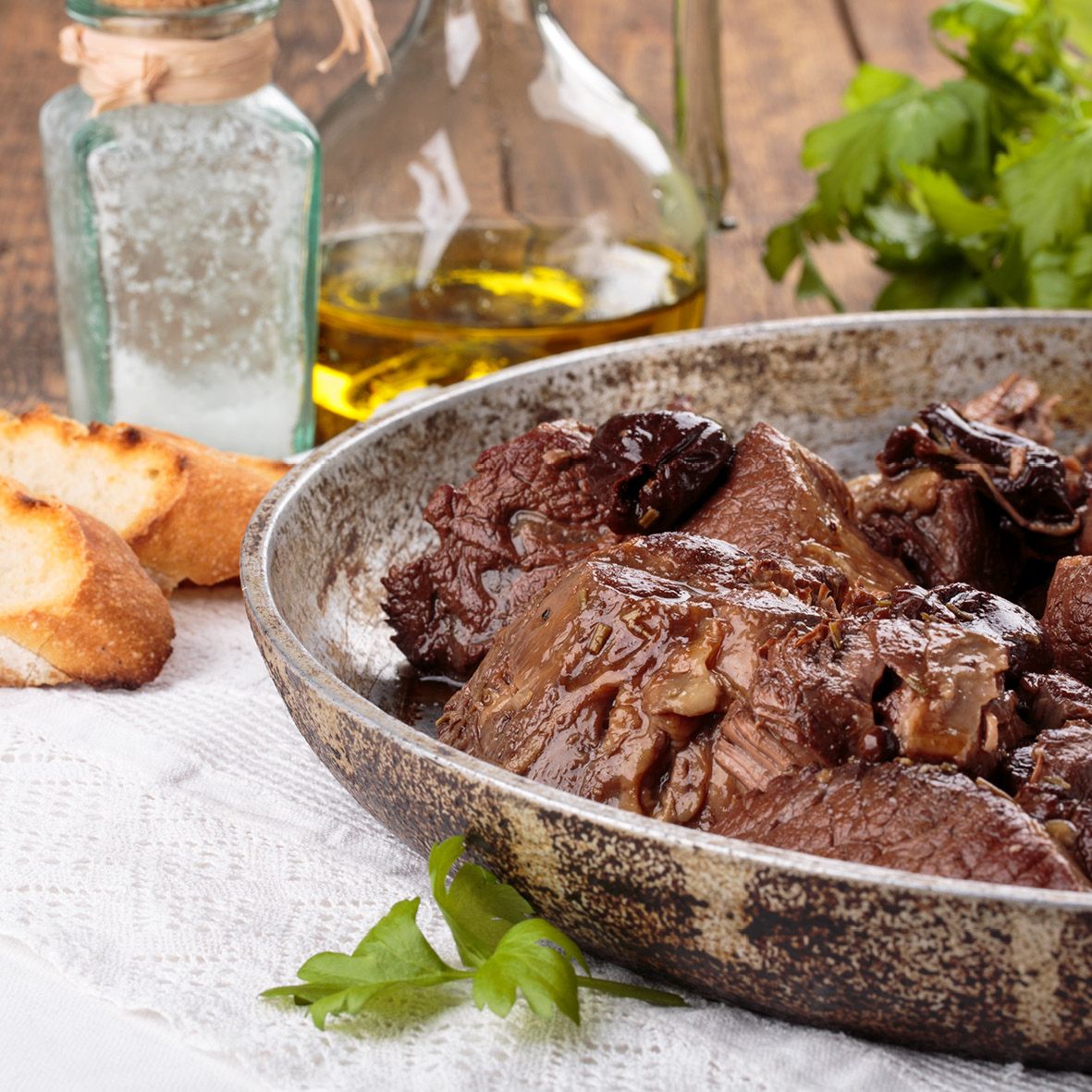 Braised beef casserole
Perfectly perfect for a cold winters night, this casserole happily lends itself to personalisation - just choose and change which vegetables you prefer to use and cook away!
How long will it take?
3 hours 30 minutes
What's the serving size?
Serves 4
---
What do I need?
2-3 large brown onions
2 large carrots
1-2 parsnips
1-2 sticks celery
2-3 large flat mushrooms, cut into chunks
1-2 cloves garlic
1-2 rashers of streaky bacon
1kg gravy beef
oil or fat for frying
1-2 bay leaves
1tsp chopped parsley
1-2 cups water, stock and/or red wine
salt and pepper to taste
a little cornflour, slaked with water to thicken
rice or vegetables, to serve
How do I make it?
Slice the onions thickly and cut the carrots into thick rings. Slice the other vegetables and garlic, and cut the bacon into strips. If needed, cut the beef into 2.5cm cubes.
Heat the oil or fat in a casserole dish and gently fry the onions and bacon until soft and light brown. Add the vegetables and fry gently until golden, remove with a slotted spoon to drain and set aside.
Now heat the fat to smoking point, add the beef and quickly seal (you may need to do this in batches).
Once the meat is all brown return it all to the dish, with the vegetables and onion. Add the bay leaves and parsley and season with salt and pepper. Add the water or stock, cover and simmer gently for 3 hours. Don't add too much liquid, the meat and vegetables should provide plenty of moisture.
When the meat is cooked and tender, add the slaked cornflour and bring to the boil for 1-2 minutes to thicken.
Serve with rice or vegetables.
---
Share this recipe
---
More recipes like this