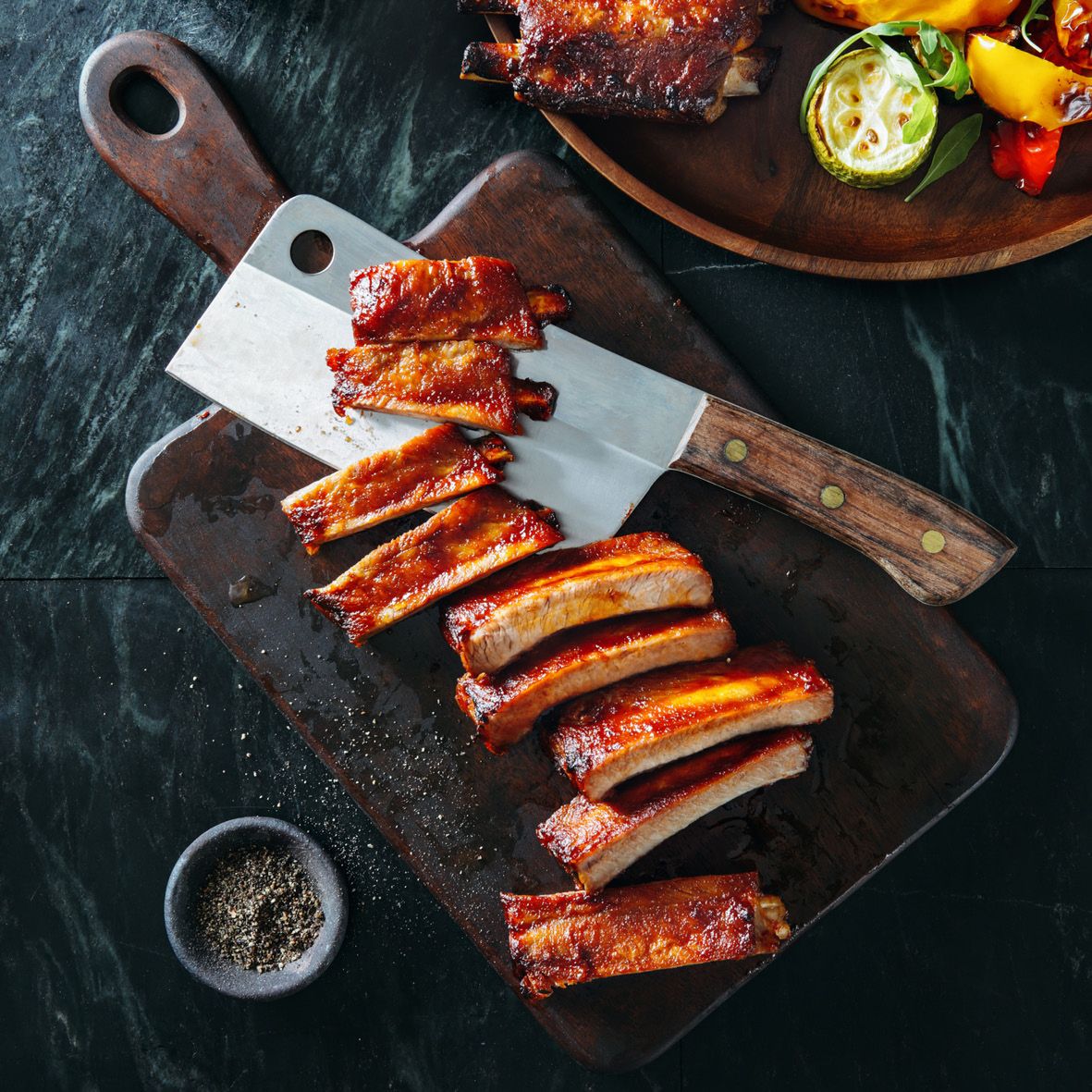 Barbecue pork ribs
These tasty, sticky ribs are finger-lickin' good.
How long will it take?
2 hours 30 minutes
What's the serving size?
Serves 4
---
What do I need?
½ cup hot water
1.5kg pork spare ribs
For the Barbecue Glaze
½ cup tomato sauce
¼ cup Worcestershire sauce
2 tbsp brown sugar
2 tbsp white vinegar
1 tbsp Dijon mustard
3tsp smoked paprika
1 clove garlic, minced
How do I make it?
Combine all the glaze ingredients in a large bowl and mix well to combine.
Place ribs in glaze and leave to marinate in fridge for at least 20 minutes, but preferably overnight.
Preheat oven to 160C.
Remove ribs from bowl and place in a roasting pan with hot water and 2 tablespoons of the marinade. Keep the remainder of the marinade for later. Cover bowl with foil and cook for 90 minutes or until ribs are tender.
Remove ribs from oven and baste with some of the leftover marinade. Return to oven and increase temperature to 180. Cook uncovered for a further 30 minutes, basting every 10 minutes with the leftover marinade.
Serve with a green salad.
---
Share this recipe
---
More recipes like this