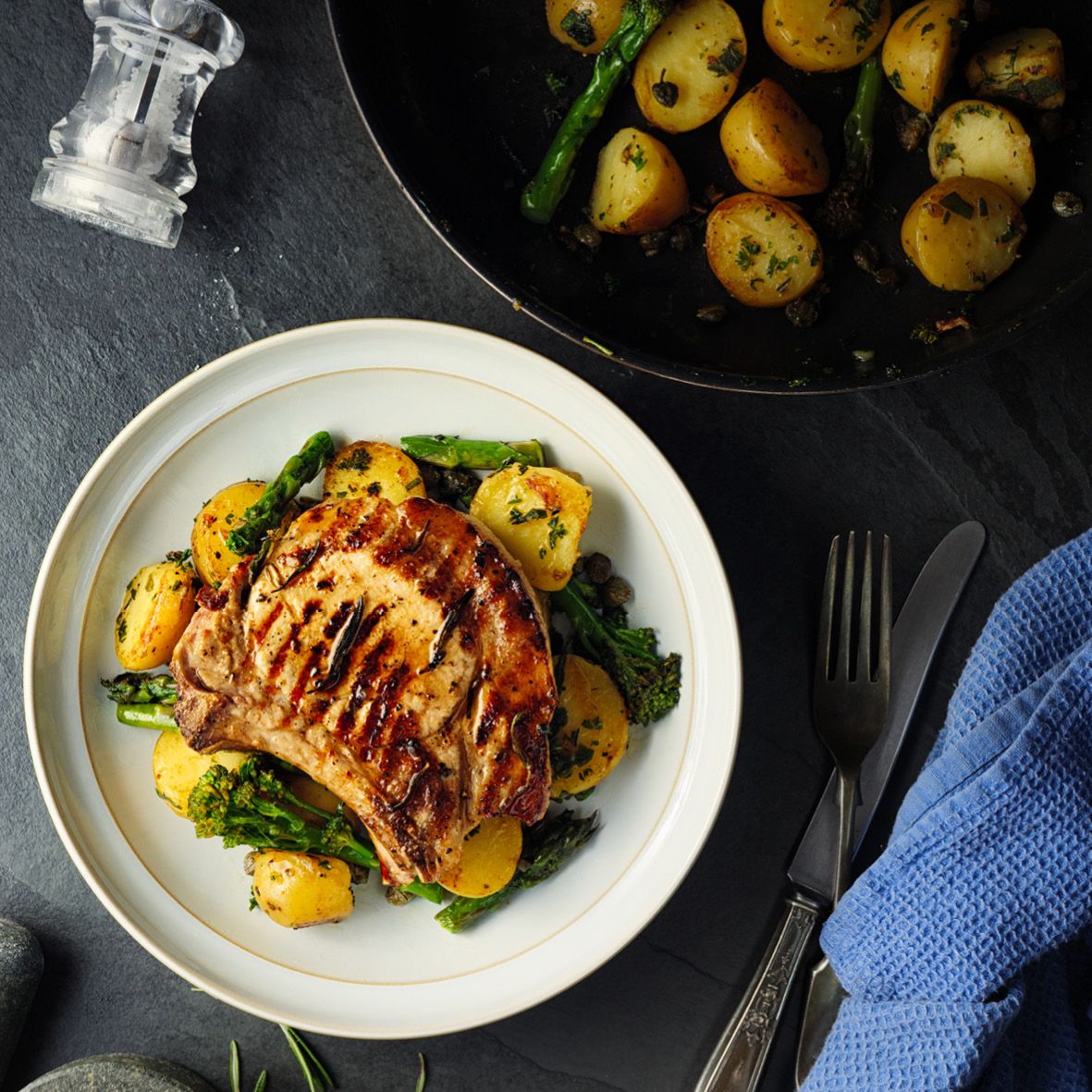 Char-grilled pork chops with garlic sautéed potatoes
Get some pork on your fork with this quick and easy, family-friendly meal.
How long will it take?
30 minutes
What's the serving size?
Serves 4
---
What do I need?
4 pork chops
4 large potatoes, peeled and quartered
2 cloves garlic, finely chopped
2 sprigs thyme
4 tbsp olive oil
How do I make it?
Heat an ovenproof grill pan over high heat and cook pork chops for 3-4 minutes on one side until grill marks have formed then turn and place pan in oven. Cook in oven for 8 to 10 minutes depending on thickness of the chops.
To make potatoes, heat olive oil in a frying pan, add the potatoes and sauté for 10 minutes.
Add garlic and thyme, season well with salt and freshly ground black pepper and sauté until potatoes are golden-brown and tender.
Remove chops from oven and serve with potatoes, steamed asparagus and broccolini.
---
Share this recipe
---
More recipes like this