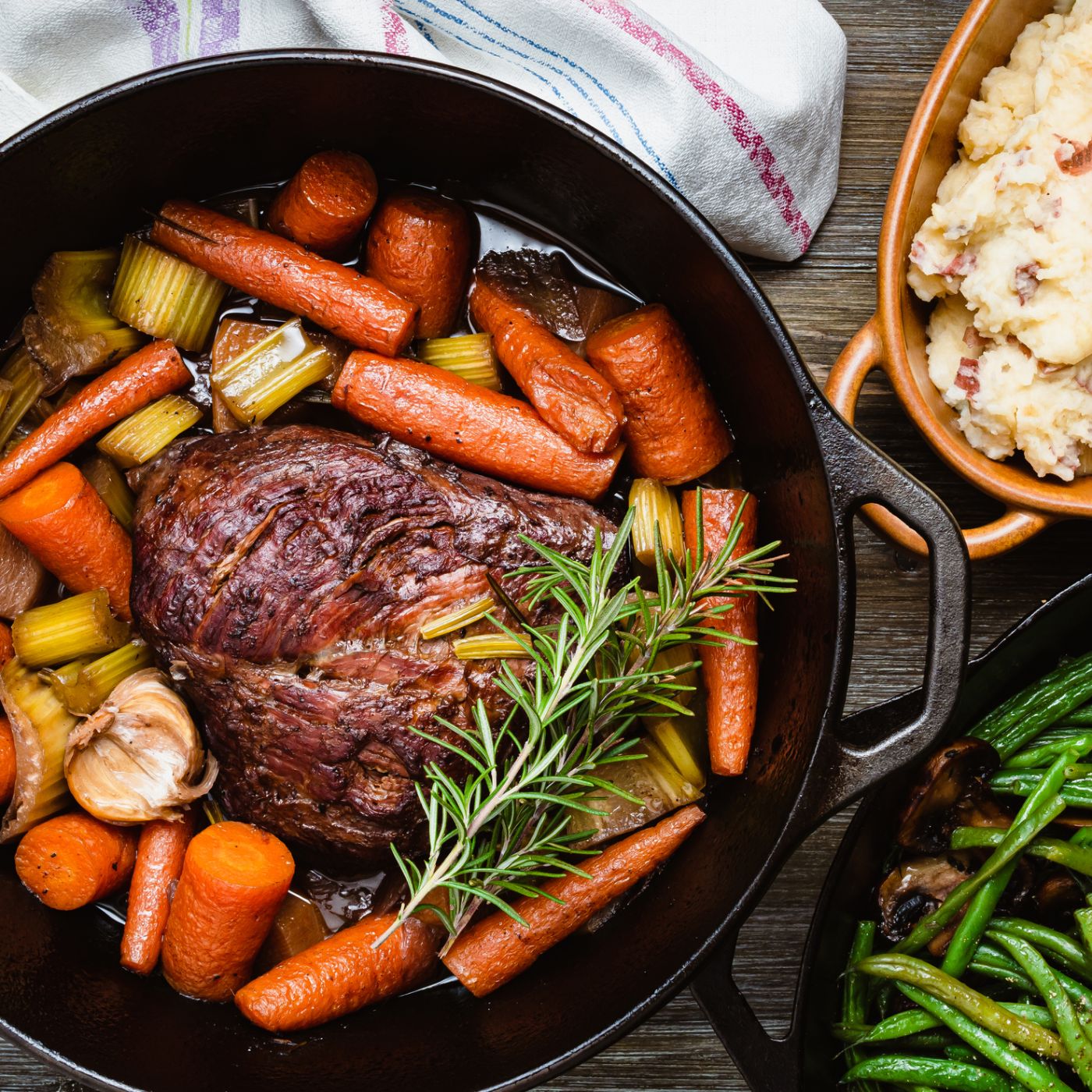 Lamb Pot Roast
Sunday lunch or dinner is sorted with this one-pot roast. Cooked in moist heat, the lamb will be melt-in-your mouth tender. Serve with mashed potato and green beans for a hearty meal.
How long will it take?
3 hours, plus marinating time
What's the serving size?
Serves 4
---
What do I need?
1.5 kg boneless lamb leg
2 tbsp olive oil
6 carrots, peeled and halved
2 celery stalks, roughly chopped
6 shallots
2 ½ cups water
2 sprigs rosemary
For the marinade
¼ cup red wine vinegar
1/3 cup olive oil
¼ cup mint leaves, finely chopped
6 cloves garlic, minced
2 tsp dried oregano
1 tsp salt
½ tsp freshly ground black pepper
How do I make it?
Preheat oven to 180C.
Pat lamb with paper towel to remove excess moisture.
Prepare marinade by combining all marinade ingredients in a bowl and mixing well. Pour marinade over lamb and refrigerate for at least 2 hours.
Heat a large ovenproof casserole dish or Dutch oven over medium-high heat and add 2 tbsp olive oil. Remove lamb from marinade and add to dish, browning well on all sides. Remove lamb from dish and set aside. Add carrots, celery, and shallots to the dish, then lay browned lamb on top. Pour in water and add rosemary. Cover with a lid and cook in oven for 2 ½ to 3 hours, or until the lamb is very tender.
---
Share this recipe
---
More recipes like this