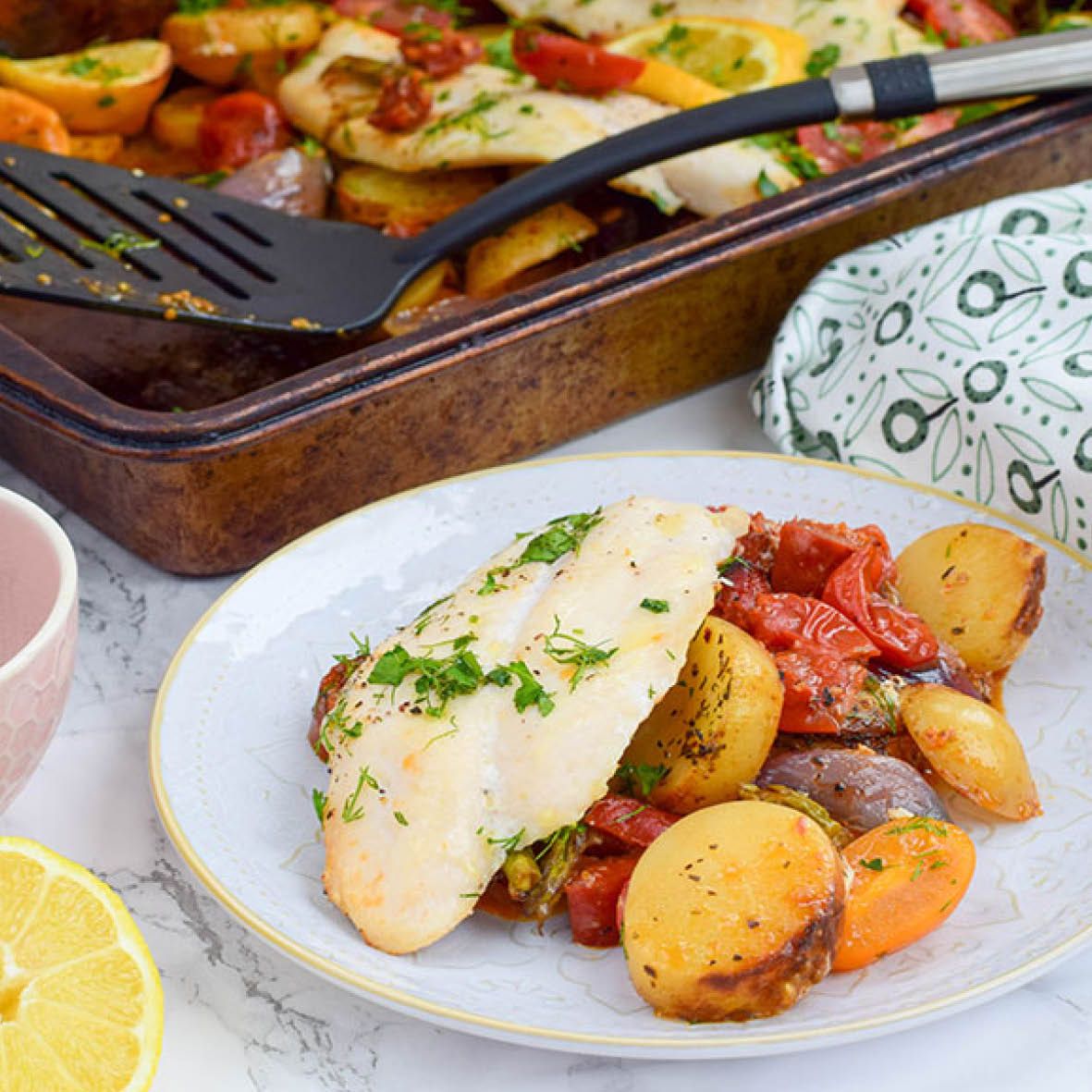 Quick and easy one-tray Pink Ling and Vegetables
We're all about making mid-week meals quick, easy, nutritious and tasty. This one-tray fish dish fits the bill perfectly. Seriously simple to make, you'll have dinner on the table in 45 minutes.
How long will it take?
45 minutes
What's the serving size?
Serves 4
---
What do I need?
4 pink ling fillets
Olive oil
1 punnet cherry tomatoes, halved
1 bunch, asparagus, trimmed and cut into bite-sized pieces
10 washed potatoes, halved
1 large red onion, chopped
3 tsp mixed dried herbs
2 cloves garlic, minced
1 tsp smoked paprika
Salt and freshly ground black pepper
2 lemons, 1 sliced, 1 cut into wedges
1 tbsp fresh dill
1 tbsp flat leaf parsley
How do I make it?
Preheat oven to 200C.
Add tomatoes, asparagus, potatoes and onion to a baking tray and drizzle with olive oil. In a small bowl add dried herbs, garlic, paprika, salt and pepper and stir to combine. Sprinkle herb mixture over the vegetables, tossing them with your hands to ensure everything is coated. Cook for 10 minutes then turn vegetables and return to the oven for a further 10 minutes.
When the vegetables are tender, remove baking tray from oven and add the ling fillets on top of the vegetables. Top with lemon slices and season fish. Return to oven, reducing heating to 180C. Cook for 15-20 minutes or until the fish is cooked through.
Remove from oven and scatter with fresh dill and parsley.
Serve with lemon wedges.
---
Share this recipe
---
More recipes like this