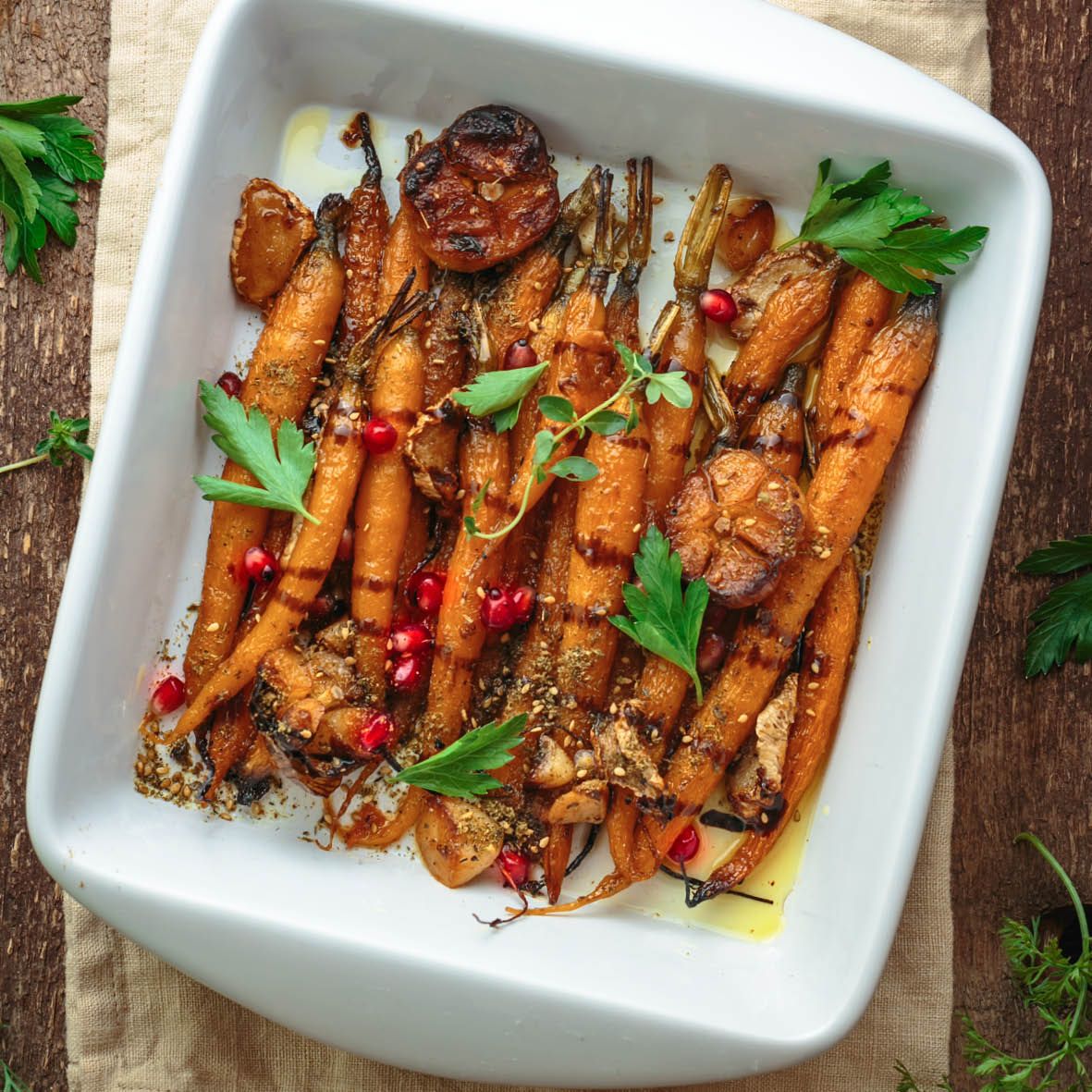 Honey and Ginger Glazed Carrots
Just like carrots, only better!
How long will it take?
Takes 45 minutes
What's the serving size?
Serves 6-8
---
What do I need?
4 tbsp melted unsalted butter
3 tbsp honey
1 tbsp brown sugar
1 ½ tsp salt
½ tsp ground cinnamon
½ tsp ground ginger
¼ tsp freshly ground black pepper
1 kg carrots, peeled
How do I make it?
Preheat oven to 200C. Line a baking tray with baking paper.
Mix honey, sugar, salt, cinnamon, ginger and pepper together in a small bowl.
Place carrots on prepared baking tray and pour mixture of the top, reserving a couple of tablespoons of mixture for later. Cook for 20 -30 minutes or until carrots are cooked through. Remove from oven and while carrots are hot drizzle remaining glaze mixture over the top. Transfer to a serving dish and serve immediately.
---
Share this recipe
---
More recipes like this