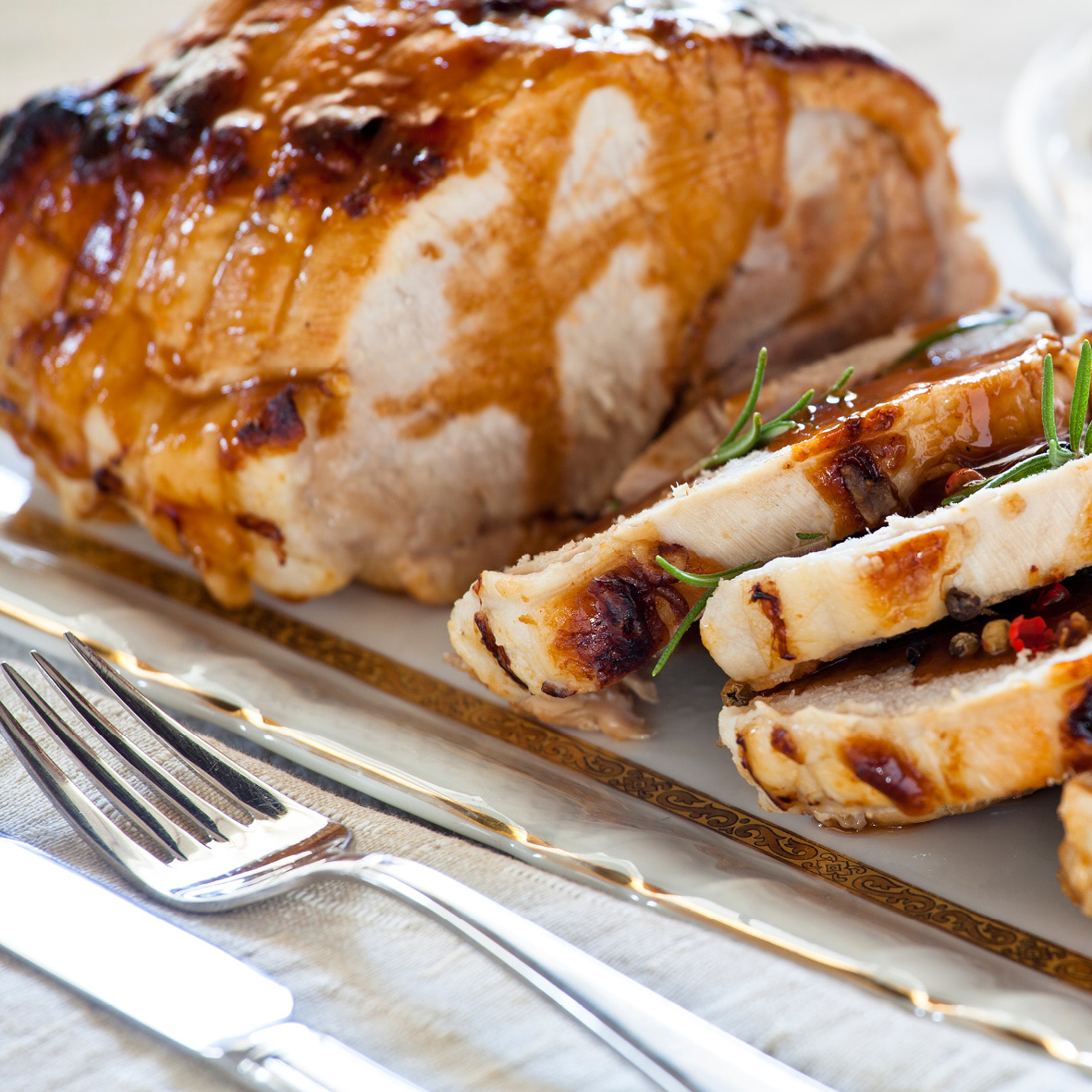 Roast Pork with Apples and Cider
Pork and apples are a perfect pairing and this recipe takes the combination one step further with the addition of apple cider.
How long will it take?
4 hours
What's the serving size?
Serves 6
---
What do I need?
2.5kg boneless pork leg roast
1 tbsp sea salt
2 tbsp olive oil
2 cloves garlic
500g shallots, peeled
350ml apple cider
1 cup chicken stock
3 large apples, peeled and cut into wedges
How do I make it?
Preheat oven to 220C. Pat pork with paper towel. Score rind with a sharp knife and them place pork in a large baking dish. Rub pork with oil and then sprinkle with salt. Place in the oven and roast for 25 minutes until the rind is golden and crackled.
Reduce oven temperature to 180C and add the shallots to the pan along with the cider and chicken stock. Cover with foil and cook for 2 ½ hours. Remove the foil and add the apples before returning to the oven for another 30 minutes or until the apples are just tender.
Remove the pork, shallots and apples from the pan and place on a plate and cover with foil. Put the baking dish with the pan juices over a high heat and bring to the boil. When boiling reduce the heat to medium and allow to simmer until the sauce thickens slightly. Slice the pork and serve with shallots, apples, your choice of vegetables and drizzle with the sauce.
---
Share this recipe
---
More recipes like this