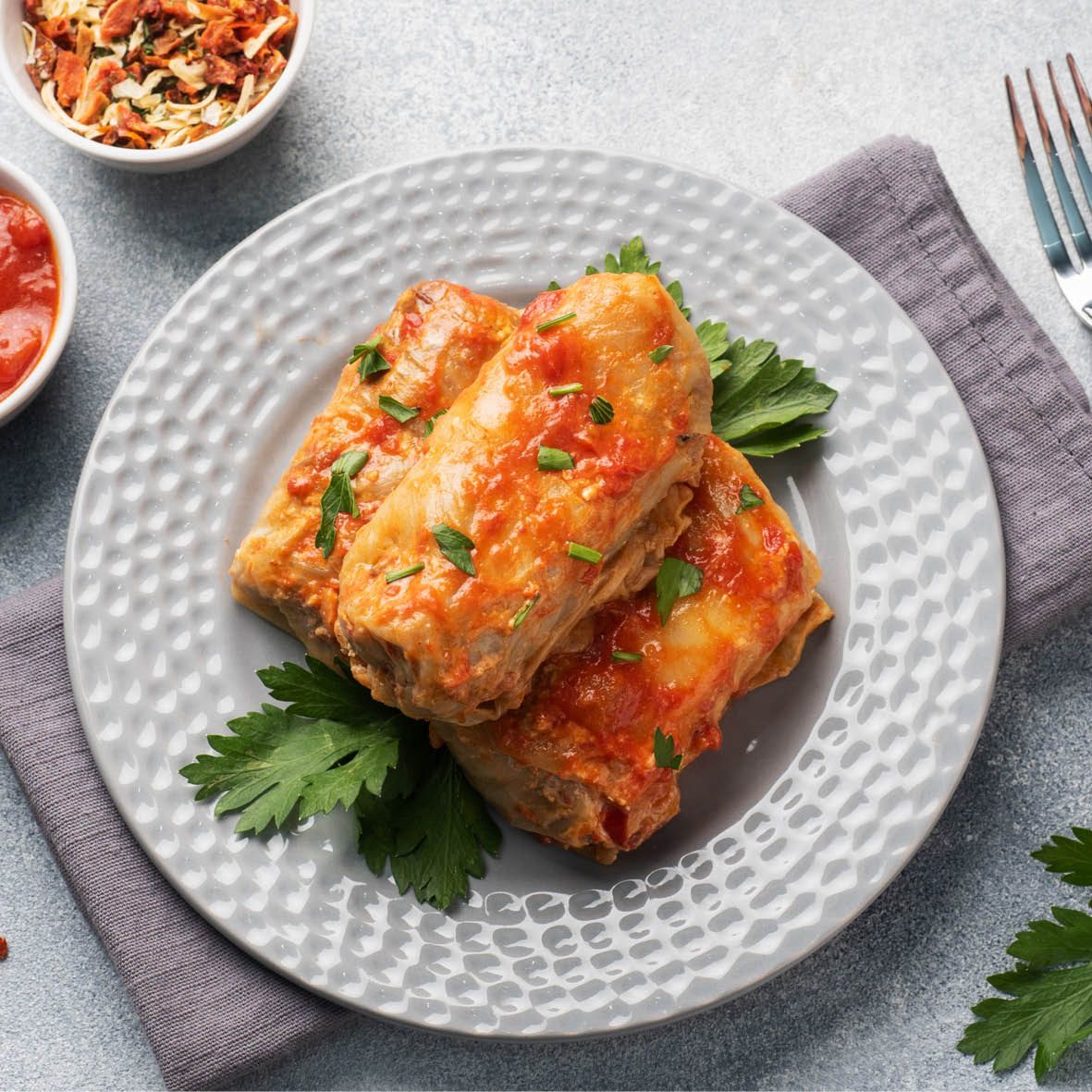 Stuffed Cabbage Rolls
Cabbage rolls are a popular dish in many cultures, each with their own unique twist and flavour combination. These take their inspiration from the classic Greek Cabbage Rolls with fresh herbs creating an aromatic and flavourful dish.
How long will it take?
2 hours
What's the serving size?
Serves 4
---
What do I need?
8 large green cabbage leaves
600g beef mince
2 cloves garlic, finely chopped
1 tbsp chopped dill
2 tbsp chopped flat leaf parsley, plus extra for garnish
1 large brown onion, finely chopped
1 cup cooked long grain white rice
410g tin pureed tomatoes
Salt and pepper
How do I make it?
Cook cabbage leaves in a large saucepan of water over high heat until they turn bright green. Remove from water, drain and leave to cool completely.
Combine beef mince, garlic, dill, parsley, rice and onion in a bowl and season with salt and pepper.
Cut about 5 centimetres of the thick stalk part from the cabbage leaves. Then add some of the mince mixture to the base of each cabbage leaf. Roll each leaf, folding the sides in to form a roll.
Place rolls seam side down into a frying pan. Place them side by side, trying to fill all available space. Pour over pureed tomatoes, and then fill the can with cold water and add this to the dish as well.
Bring pan to a gentle simmer, reduce heat to very low, cover and cook for 1½ hours or until the mince and rice are cooked. Serve sprinkled with extra chopped parsley.
---
Share this recipe
---
More recipes like this