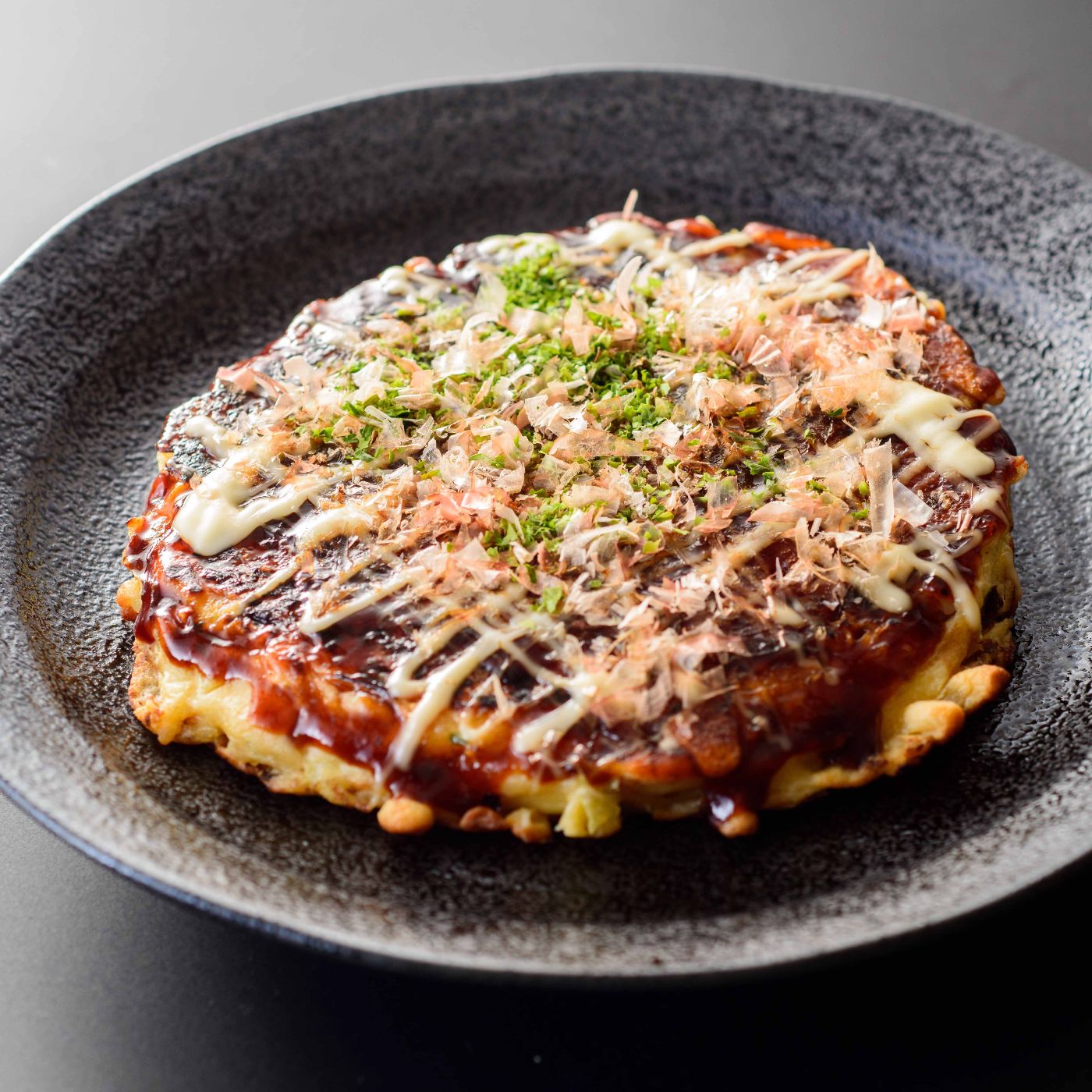 Chicken Okonomiyaki
Okonomiyaki is a popular Japanese street food made with a batter, cabbage, and other ingredients of your choice. It has a unique flavour and texture but is most similar to a savoury pancake. Easy to make using just one frying pan, it is fully customisable to suit your taste. We've made ours with family-friendly ingredients including chicken mince and mushrooms but you can make versions with chilli, herbs, seafood, bonito flakes, pork, kim chi, or any other ingredients that you like.
How long will it take?
45 minutes
What's the serving size?
Serves 4
---
What do I need?
1 tsp sesame oil
250 g chicken mince
2 cloves garlic, minced
100 g spring onion, finely chopped
125 g mushrooms, finely chopped
75 g plain flour
4 eggs
2 tbsp chilled water
200 g green cabbage, shredded
2 tbsp oyster sauce
2 tbsp mayonnaise
2 tbsp fried shallots, finely chopped
2 tbsp parsley, finely chopped
How do I make it?
Heat sesame oil in a large non-stick frying pan over high heat. Add chicken mince and cook, using a spatula to break up any lumps, until browned. Add garlic, spring onion and mushroom and cook, stirring for a further 2 minutes. Remove from heat and set aside.
Meanwhile whisk flour, eggs and water in a large bowl until smooth. Toss shredded cabbage and the chicken mixture into the batter and stir to combine all ingredients.
Wipe frying pan clean and place over medium-high heat. Spray with non-stick cooking spray and add approximately half a cup of the mixture to the pan. Cook for 2-3 minutes, then flip and cook for a further 2-3 minutes, or until the Okonomiyaki is golden brown. Repeat with remaining batter.
To serve, drizzle with oyster sauce and mayonnaise and sprinkle with shallots and parsley.
---
Share this recipe
---
More recipes like this