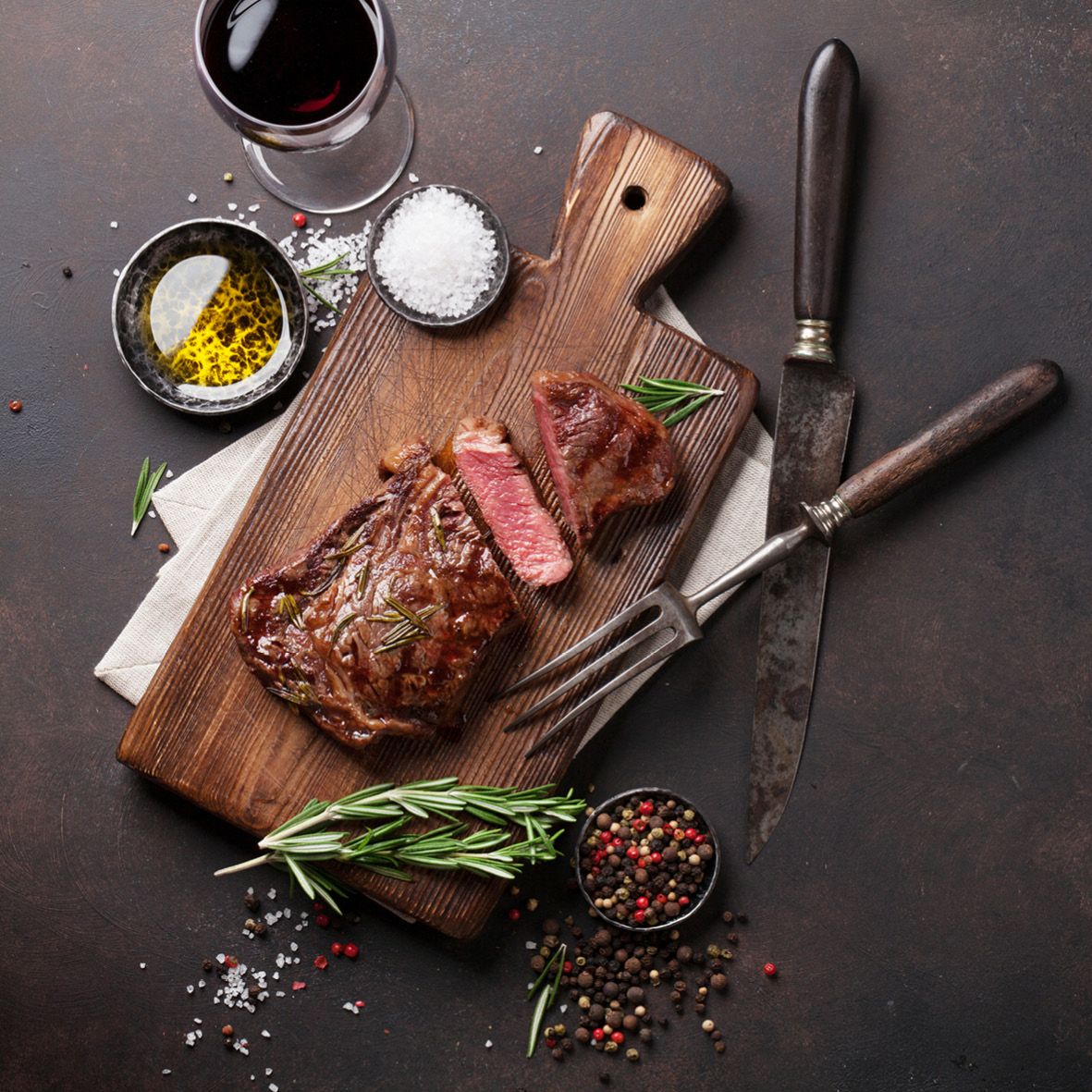 Scotch fillet steak with lemon herb sauce
This zesty sauce will take your steak to the next level.
How long will it take?
2 hours (includes marinating time)
What's the serving size?
Serves 6
---
What do I need?
1kg scotch fillet steak
2/3 cup olive oil
½ cup Worcestershire sauce
½ cup malt vinegar
6 garlic cloves, smashed
4 teaspoons chilli powder
2 tablespoons dried herbs (eg: tarragon, thyme or oregano or a combination of them)
Salt and freshly ground black pepper
For the lemon herb sauce
2/3 cup olive oil
6 anchovies, smashed into a paste
2 garlic cloves, finely minced
2 tablespoons wholegrain mustard
4 lemons, zested and juiced
1 ½ cups chopped fresh parsley
1 cup chopped fresh basil
½ cup chopped fresh mint
Salt and freshly ground black pepper
How do I make it?
Start by preparing the steak. Place the steak into a large ziplock bag or a deep casserole dish. Whisk the oil with the Worcestershire sauce, vinegar, garlic, chilli powder and herbs to combine. Pour the mixture over the steak and seal the bag or cover the dish with a lid. Marinate in the fridge for 1 hour.
While the steak is marinating make the sauce by whisking the oil with anchovies, garlic, mustard, lemon zest and lemon juice to combine. Stir in the herbs and season with salt and pepper.
When the steak is finished marinating, remove it from the marinade and brush off excess. Season with salt and pepper.
Cook the steak in a hot grill pan or on the barbecue until it is browned on the outside and is cooked to your liking (about 5 to 7 minutes per side for medium rare).
Remove the steak from the grill and let it rest for 15 minutes. Slice the steak and serve immediately with the sauce.
---
Share this recipe
---
More recipes like this