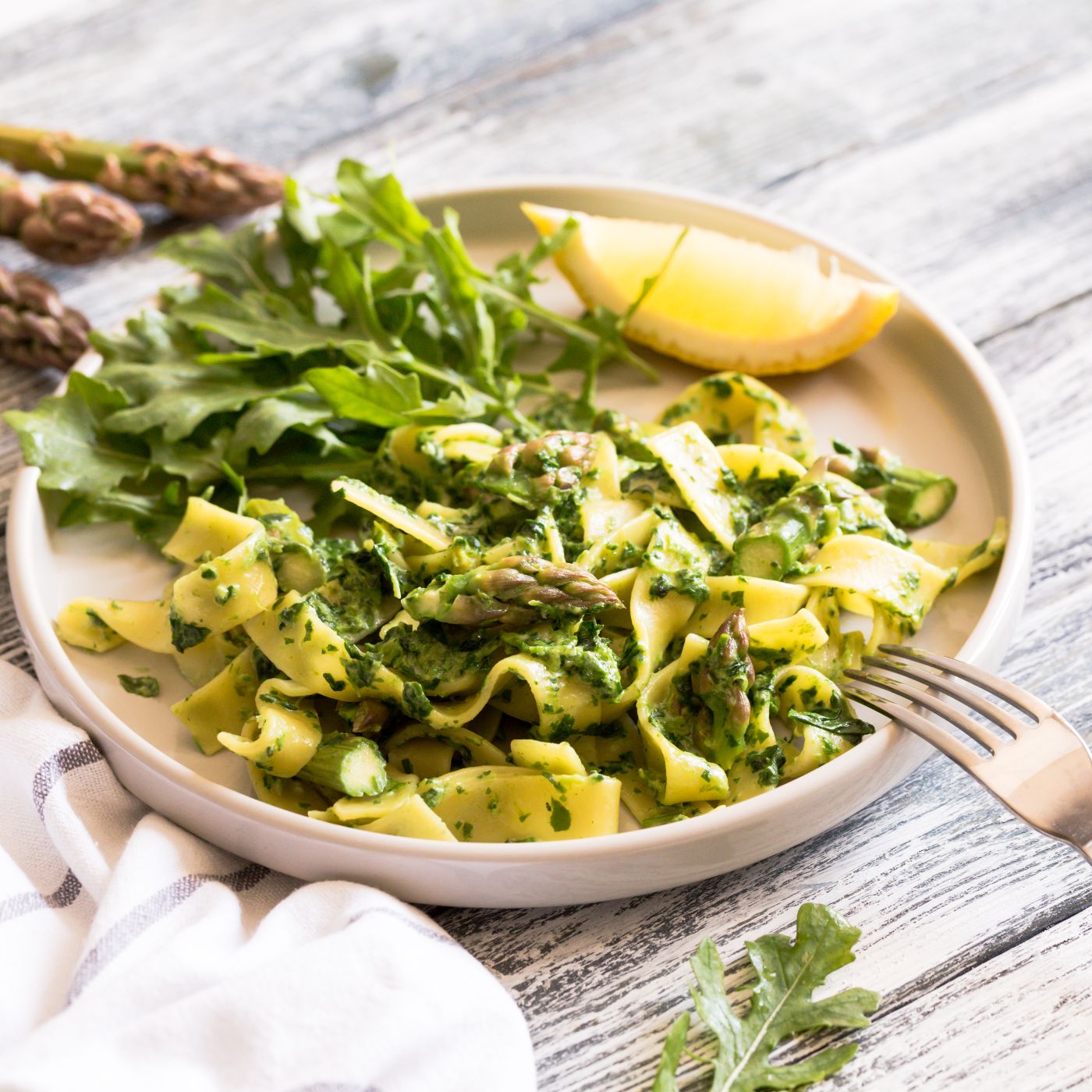 Creamy Tagliatelle with Spinach and Asparagus
Spring into the new season with a recipe perfect for mid-week meals. Ready in just 30 minutes, it is a tasty way to get a healthy dose of green veggies. You can use fresh or dried pasta, although fresh is quicker to cook.
How long will it take?
30 minutes
What's the serving size?
Serves 4
---
What do I need?
2 cups baby spinach
2 bunches asparagus, cut into 2-centimetre pieces
¼ cup olive oil
2 cloves garlic
1 cup parmesan
300 g tagliatelle
1 cup milk
1 tbsp unsalted butter
Salt, to taste
Freshly ground black pepper, to taste
How do I make it?
Bring a large saucepan of water fitted with a steamer insert to the boil. Season the water with salt, then add spinach and 1 bunch of asparagus to the steamer. Cook for 1 minute, then place asparagus and spinach in a food processor. Add olive oil, garlic, and parmesan to the blender and process until smooth.
Meanwhile cook the tagliatelle in the same saucepan of water until al dente. Reserve 1 cup of the pasta water, then drain pasta and return it to the saucepan.
Add spinach mixture to the pasta, then add milk, and butter and stir well. Cook over low heat and add the reserved pasta water gradually until the sauce comes together and is a creamy consistency. Add reserved asparagus and cook until just tender, about 2 minutes, then season to taste and serve immediately.
---
Share this recipe
---
More recipes like this