Community Work
Hill Street is a proud supporter of the Australian Childhood Foundation
Hill Street has long been involved in community events, participating and providing sponsorship wherever possible. However, our focus is now securely on the welfare of children.
The Australian Childhood Foundation (ACF) has been working for over 20 years to provide safety and protect the rights of children. The organisation works tirelessly to give support to families and children, provide counselling, research, education and training, and to raise awareness.
Hill Street is working with the ACF to raise funds to create Tasmania's first specialist trauma recovery centre for children.
For more information please visit the Australian Childhood Foundation website.
To donate to the Australian Childhood Foundation please follow this link.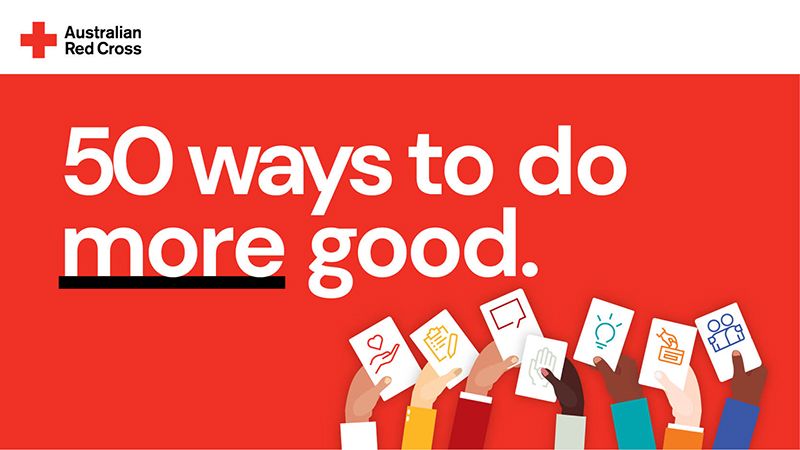 Hill Street is proud to partner with the Australian Red Cross, Tasmania to create kinder and more inclusive communities. We are highlighting the 50 actions you can take to make a positive difference in your local community. You can find out more here.
Donations and Sponsorship information
Hill Street receives hundreds of requests for donations and sponsorship every year.
Whilst we would dearly love to be able to support all who apply for support, unfortunately this is not possible.
If you wish to apply for sponsorship or a donation please read the guidelines below before making an application.
Guidelines
When choosing who receives a sponsorship or donation, we generally only support organisations that benefit children in the local communities in which we operate.
If you are applying on behalf of an organisation, charity, or school please ensure that you are authorised to do so and that no other person has made an application on behalf of the organisation, charity, or school.
Who is NOT eligible for sponsorship or donations?
Hill Street does not offer sponsorship or donations to individuals.
Hill Street does not offer sponsorship or donations to sporting groups.
Overall, large multinational charities will not be considered for donations or sponsorship.
Hill Street does not allow fundraising of any kind outside our stores. This includes the sale of raffle tickets, merchandise or other goods, and collection of donations. This rule has been established to allow customers uninterrupted access to our stores.
Assessment Criteria
These assessment criteria are followed by Hill Street in our consideration of donations and sponsorship.
Please familiarise yourself with these criteria before making an application.
Donations are usually only made to schools, registered charities and not-for-profit organisations.
Preference will be given to charities or organisations that benefit children in the local communities in which we operate.
Requests are considered on a case by case basis.
Requests are assessed on their individual merits and against other requests.
In order to be considered requests must be made on the Request for Support Application form below.
Due to the volume of requests that Hill Street receives we ask that you submit your Request for Support Application at least 4 weeks prior to the date when the donation or sponsorship is required. Failure to do so may mean that we are unable to consider your request.
We will communicate with you to let you know the outcome of your application once it has been considered.
Request for Support Application Form