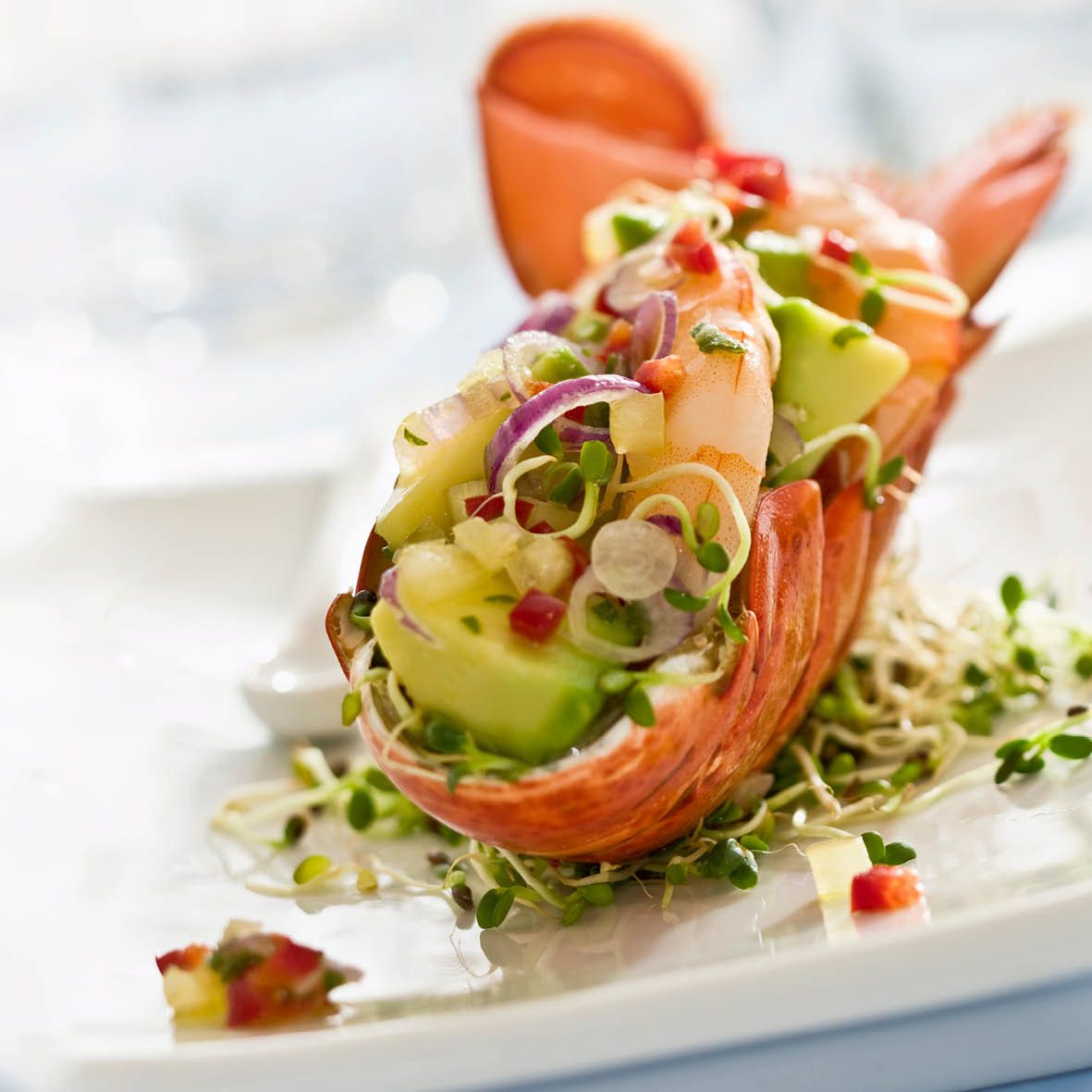 Barbecued Crayfish Salad
Celebrate Christmas Tassie style with fresh locally caught crays gently cooked on the barbecue and served with a tasty salad. Not only is this a simple option, it's also tasty and perfect for a summer Christmas.
How long will it take?
30 minutes
What's the serving size?
Serves 4
---
What do I need?
125 g unsalted butter, softened
1 clove garlic, minced
Zest of ½ a lemon
1 tsp flat leaf parsley, finely chopped
2 cooked crayfish
2 avocados, peeled, pitted and chopped
1 red onion, finely sliced
125 g alfalfa sprouts
1 red chilli, deseeded and finely chopped
How do I make it?
Add butter, garlic, lemon zest and parsley in a bowl and mix together. Place mixture onto clingfilm and form into a log, twisting the ends to seal. Refrigerate until firm.
Prepare salad ingredients by combining avocado, red onion, alfalfa, and chilli in a bowl and tossing to combine. Set aside.
Meanwhile prepare the crayfish by cutting them in half. Place crayfish on its back on a tea towel to stop it slipping. Use a very sharp knife to cut the crayfish in half lengthways. Wash the head cavity under water and dry with paper towel. Arrange crayfish halves, cut-side up, in a lined baking tray.
Preheat barbecue to medium high. Take butter from the clingfilm and slice it into rounds. Place butter rounds over the crayfish meat and cook until the butter starts to brown. Remove from heat.
Place crayfish on plates and drizzle over any butter that has fallen into baking tray. Top with salad and serve immediately.
TOP TIP : Get ahead by making the butter log in advance and keeping it in the fridge until needed.
---
Share this recipe
---
More recipes like this