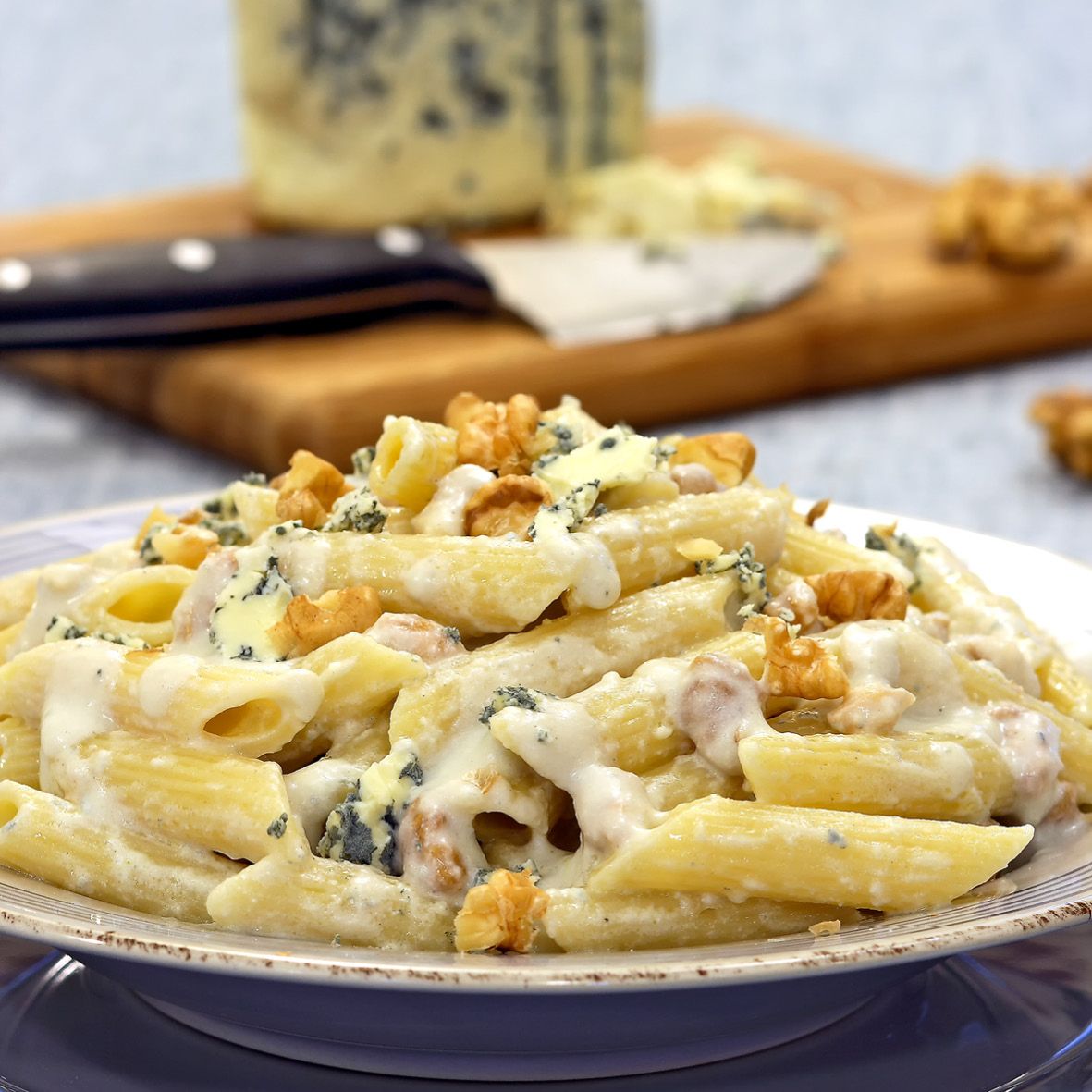 Penne with Gorgonzola
Creamy, dreamy Gorgonzola is the star of this indulgent pasta dish. If you want to skip the pasta, this sauce also makes a beautiful accompaniment to vegetables such as asparagus and green beans.
How long will it take?
30 minutes
What's the serving size?
Serves 4
---
What do I need?
185ml chicken or vegetable stock
120ml dry white wine
225g Gorgonzola
2 cups cream
3tbsp butter
Pinch salt
¼ tsp freshly ground black pepper
500g penne
1/3 cup grated parmesan
½ cup walnuts, roughly chopped
How do I make it?
Begin by toasting walnuts in a non-stick pan over medium heat. Stir constantly and watch carefully to ensure they don't burn.
When walnuts are lightly toasted remove from heat and set aside.
In a medium saucepan over medium heat combine stock and wine and bring to a boil. Cook until the mixture has reduced to about 2/3 cup.
Reduce heat to low and add in butter, cream and Gorgonzola. Bring to a simmer and cook, stirring constantly until the cheese melts. Add salt and pepper, stir and remove from heat.
Cook pasta according to the packet directions until it is al dente.
Drain pasta and toss it through the sauce.
Serve topped with grated parmesan and walnuts
---
Share this recipe
---
More recipes like this