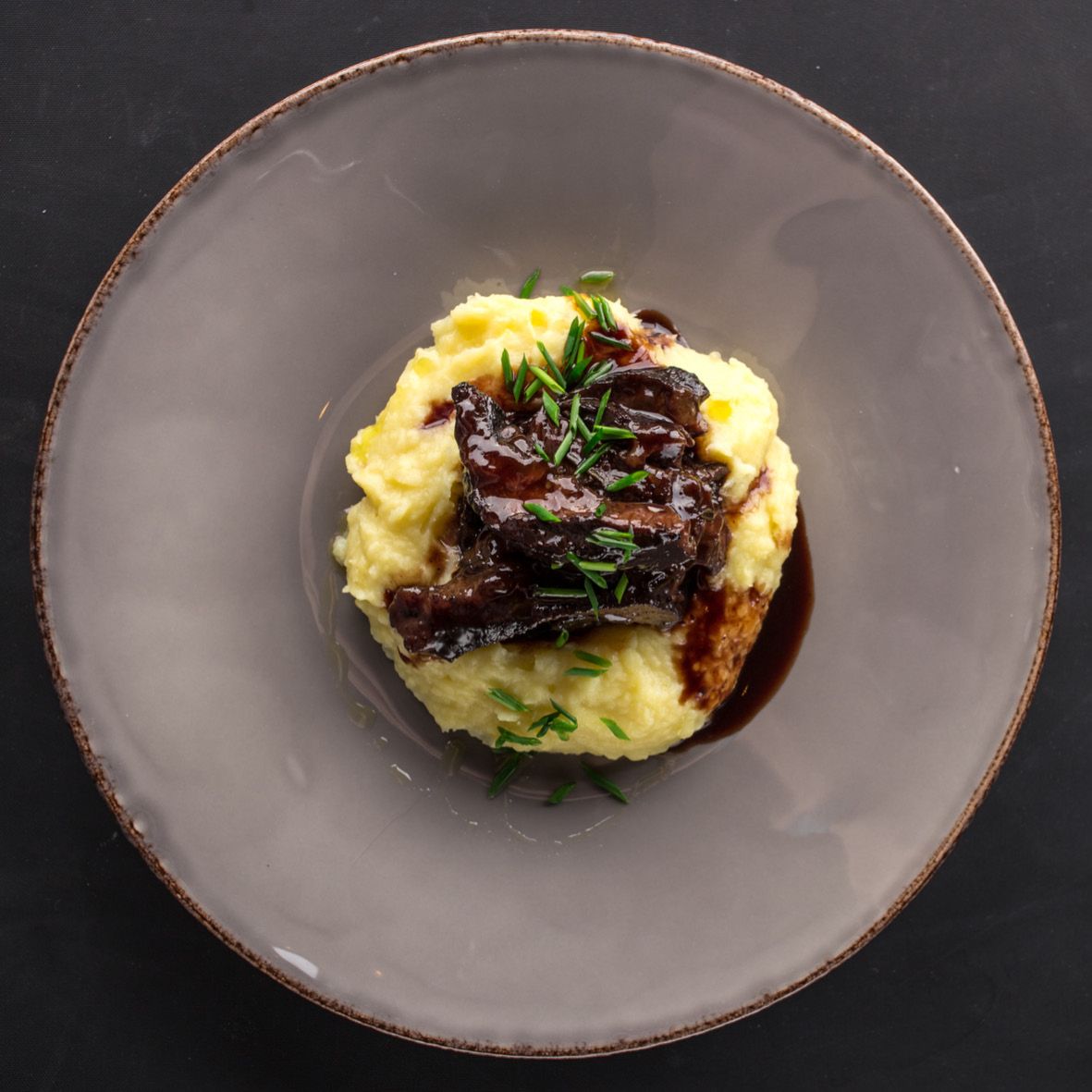 Slow-cooked beef cheeks with red wine jus
If you've never cooked beef cheeks, you're in for a treat. You can create a restaurant-quality meal at home by cooking them slowly to create a melt-in-your-mouth tenderness and a full, rich flavour.
How long will it take?
6 ½ hours
What's the serving size?
Serves 4
---
What do I need?
2 tbsp olive oil
1kg beef cheeks
2 cloves garlic, minced
1 medium onion, finely chopped
1 medium carrot, finely chopped
1 stick celery, finely chopped
½ tsp Vegemite
2 cups Ninth Island Pinot Noir
2 cups beef stock
1 tsp freshly ground black pepper
1 400g tin whole peeled tomatoes
How do I make it?
Preheat oven to 160C.
Heat oil in an ovenproof heavy-based casserole dish over medium-high heat.
Brown beef cheeks on all sides and then transfer to a plate and set aside.
Reduce heat to medium. Add onion, garlic, celery and carrot to the casserole dish and cook for 6 minutes, or until fragrant and caramelised.
Add wine and stir, scraping the bottom of the dish. Bring to a simmer and add vegemite, stock, tomatoes and pepper. Simmer for 5 minutes, uncovered.
Return beef cheeks to the casserole dish, cover with a lid and transfer to the oven. Cook for 6 hours or until very tender.
30 minutes before serving, remove casserole from oven and transfer 2 cups of the beef cooking liquid to a small saucepan. Bring to a simmer over medium heat and cook uncovered for 30 minutes or until the jus has reduced by two-thirds and has thickened.
Remove beef cheeks from casserole dish and serve over mashed potato, drizzled with jus.
---
Share this recipe
---
More recipes like this