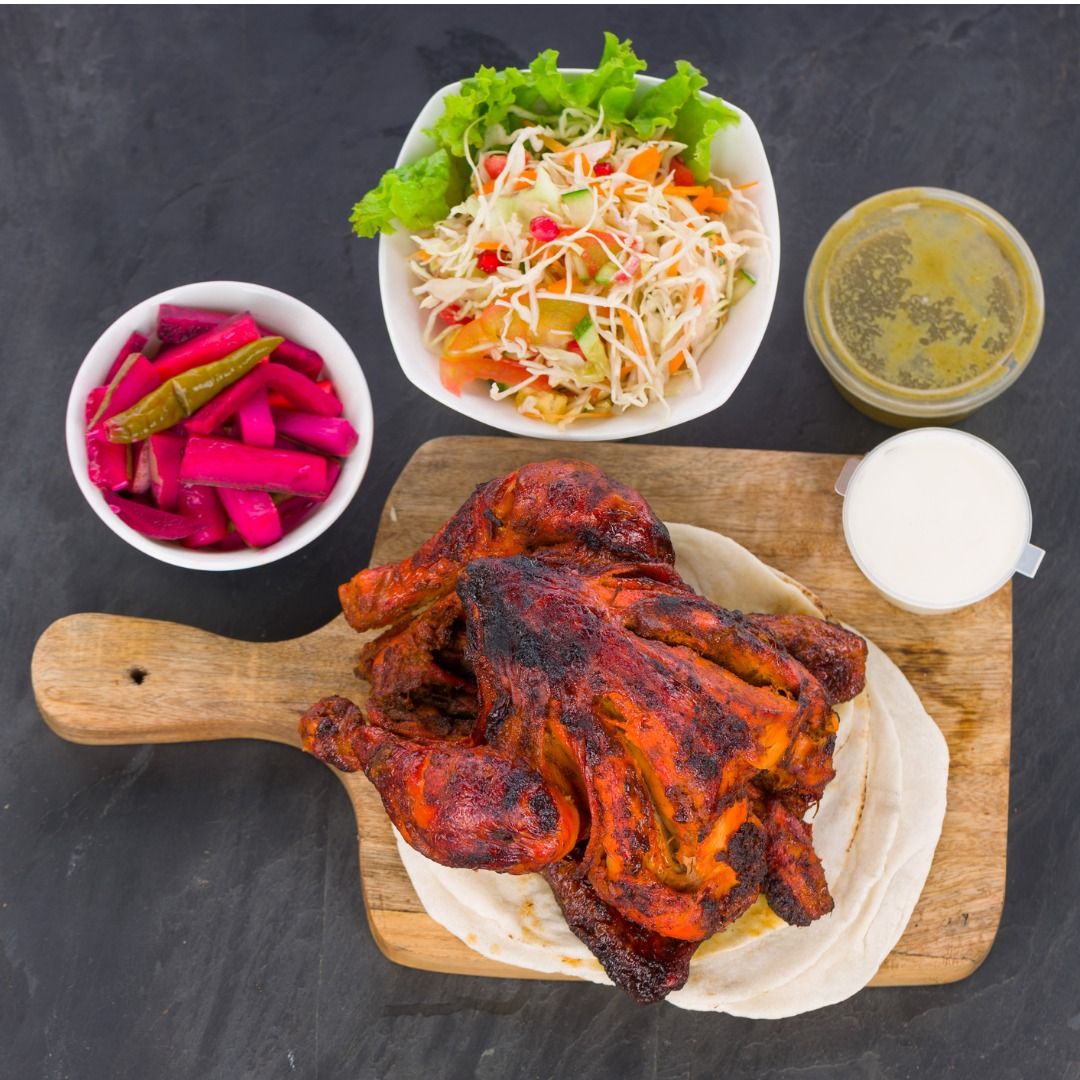 Slow-Cooked Middle Eastern Chicken
Give your chicken dinner a flavour to savour with this tangy Middle-Eastern-inspired marinade. Leaving the chicken to absorb the marinade overnight will result in the tastiest results but even marinating it for a couple of hours will work well. Because it is cooked slowly, the chicken will easily shred from the bone using a fork when it is ready. Enjoy it in pita bread and drizzle with a simple sauce of Greek yoghurt, garlic and lemon juice if desired.
How long will it take?
3 hours plus marinating time
What's the serving size?
Serves 4
---
What do I need?
1.5 – 2 kg whole chicken
2 tsp black peppercorns
1 tsp cardamom pods
1 tsp whole cloves
2 tsp ground allspice
2 tsp garlic salt
1 tsp ground cinnamon
½ tsp dried oregano
½ tsp mild chilli powder
½ tsp paprika
3 ½ tbsp olive oil
Juice of 1 lemon
How do I make it?
Add peppercorns, cardamom pods and cloves to a food processor or mortar and pestle. Grind and then add in remaining spices, lemon juice and olive oil.
Rub marinade mixture over the chicken, cover and refrigerate for at least 2 hours, preferably overnight.
Preheat oven to 160C.
Place chicken in a baking dish and cover with aluminium foil. Cook for 2 ¼ hours, then remove foil and cook uncovered for a further 15 minutes.
To serve, shred the chicken and serve with coleslaw, pickled and fresh vegetables, and pita
---
Share this recipe
---
More recipes like this