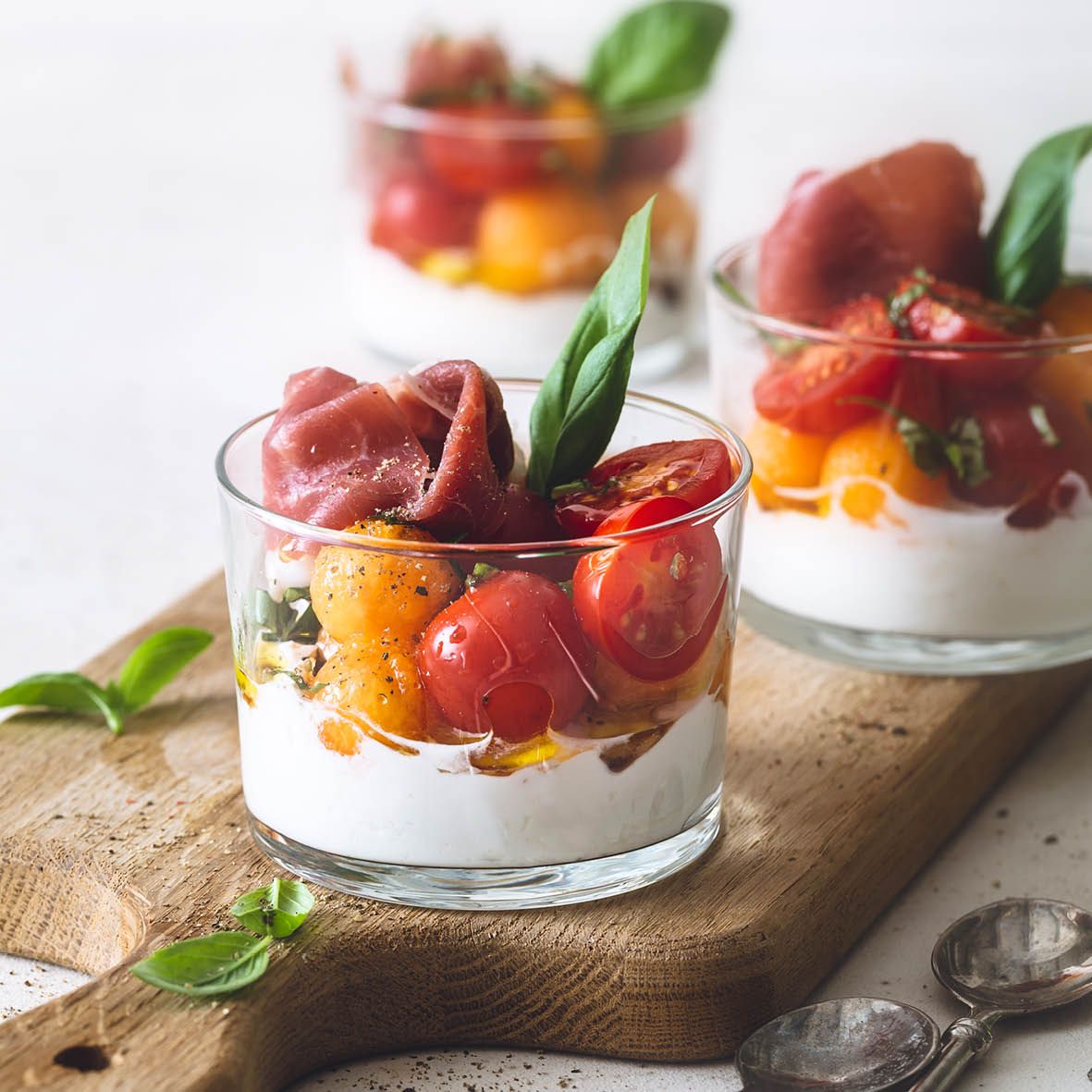 Whipped Ricotta Verrine
Elegant and easy to prepare, a verrine is an appetiser served from a small glass. We have created a fusion of fresh flavours using Tasmania's Westhaven fresh ricotta, which is the only fresh ricotta made in Tasmania. The ricotta is whipped to create a silky-smooth base upon which the other ingredients sit ready to be enjoyed by you and your guests.
How long will it take?
Takes 15 minutes
What's the serving size?
Makes 8
---
What do I need?
1 ½ cups Westhaven Ricotta
1 rockmelon
250 g cherry tomatoes
8 slices prosciutto parma
Olive oil for drizzling
Salt
Freshly ground black pepper
1 bunch basil
How do I make it?
Place ricotta in a food processor and blend for 1 to 2 minutes or until very smooth. Spoon a layer of whipped ricotta into the base of 8 short, wide glasses.
Use a melon baller to scoop out balls from the rockmelon. Add 2-3 rockmelon balls to each glass on top of the whipped ricotta.
Slice some of the cherry tomatoes in half and add a mix of whole and halved tomatoes to each glass, then add a rolled slice of prosciutto parma to each glass. Drizzle with a little olive oil, season with salt and pepper and garnish with basil leaves.
---
Share this recipe
---
More recipes like this