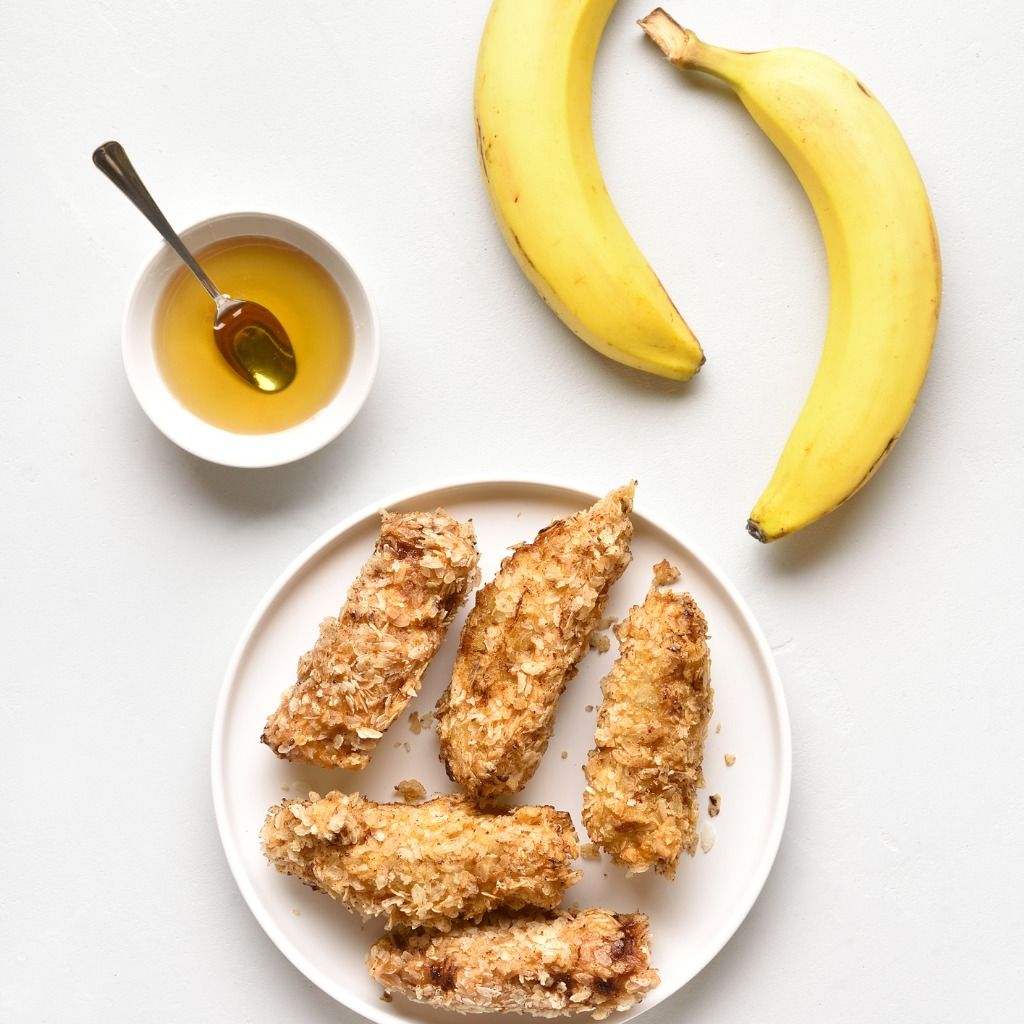 Fried Bananas
These sweet, crispy and totally drool-worthy fried bananas are inspired by the popular street food found in Southeast Asia. They're not difficult to make and served with coconut or vanilla ice-cream they are next level yummy.
How long will it take?
25 minutes
What's the serving size?
Serves 4
---
What do I need?
500 mL sunflower or other neutral cooking oil
6 bananas, peeled and sliced in half and then halved lengthwise
¼ cup plain flour
½ cup rice flour plus additional 1/3 cup
¼ cup cornflour
Pinch of salt
½ cup shredded coconut
½ cup cold water
1/3 tsp bicarbonate of soda
1 egg
½ tsp vanilla extract
How do I make it?
Pour oil into a wok or deep sided frying pan and heat over high heat.
Meanwhile, combine flour, rice flour, cornflour, salt and ¼ cup of coconut in a mixing bowl. Add 1/3 cup of cold water and bicarbonate of soda to flour mixture, along with egg and vanilla and stir to combine. The mixture should be a similar consistency to pancake batter, if it is too thick add remaining water.
In a separate bowl add remaining coconut and extra 1/3 cup rice flour and mix to combine.
Dip bananas into the batter, then into the rice flour and coconut mixture.
Test oil temperature using a kitchen thermometer (100C) or drop a small piece of bread into the oil. If the bread sizzles and cooks in a few seconds the oil is hot enough for frying.
Place bananas in the oil (in batches if needed) and fry for 1 minute, then gently flip and cook for a further 1-2 minutes or until the batter is a medium golden brown.
Remove from oil and drain on paper towel, then serve while hot.
---
Share this recipe
---
More recipes like this