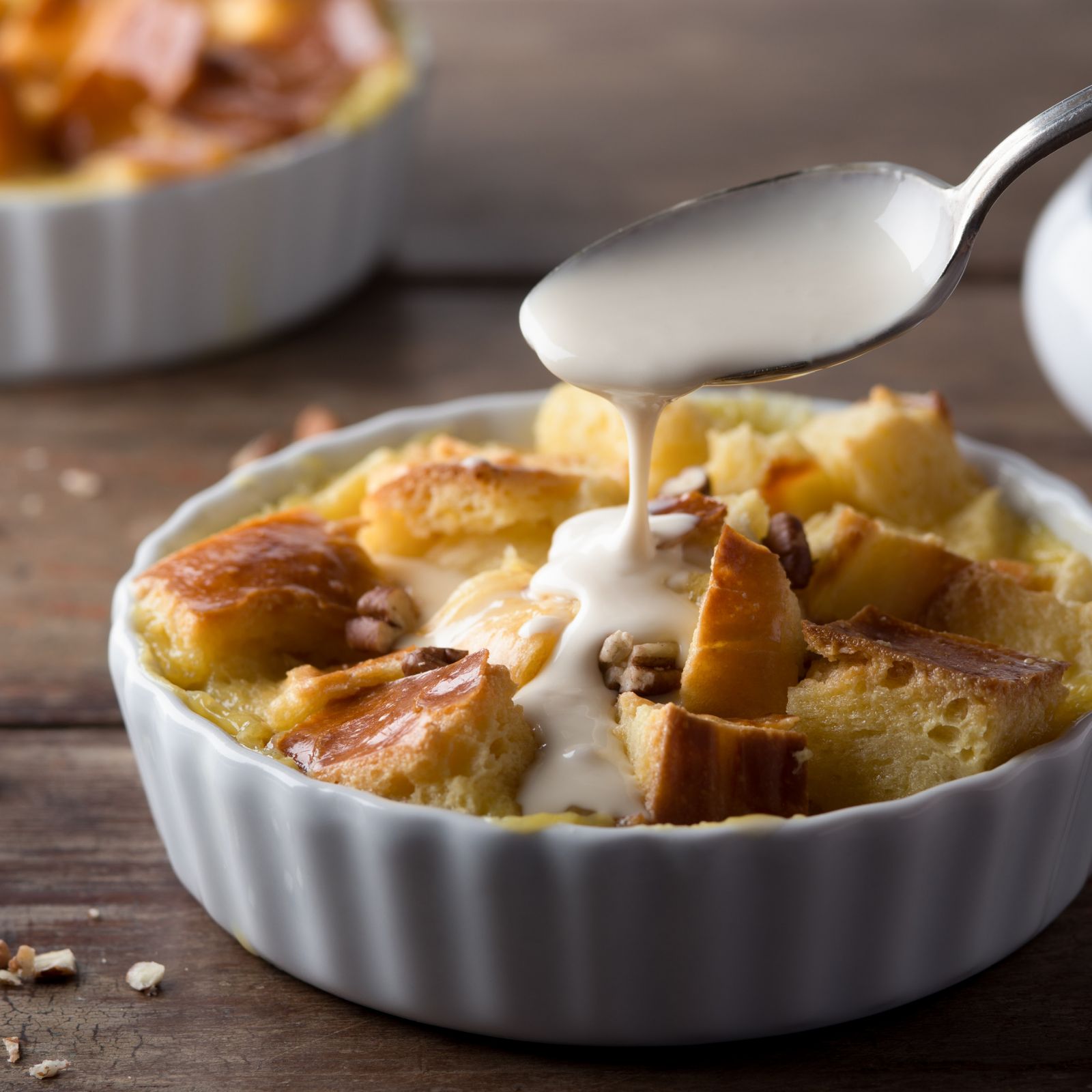 Individual bun and butter puddings
This recipe is so good that you'll want to let your Hot Cross Buns go stale just to make it.
How long will it take?
50 minutes
What's the serving size?
Serves 4-6
---
What do I need?
4-6 hot cross buns, halved
A dab of butter for each bun and your dish
250ml light milk
250ml cream
Seeds from 1/2 vanilla pod or 1 tsp vanilla extract
½ tsp mixed spice
2 eggs
75g caster sugar
Zest of 1 orange
A handful of dried fruit, chopped if needed
How do I make it?
Lightly butter 4-6 ramekins or a baking dish which will hold your buns in a single layer.
Toast your buns. Butter the insides like you would normally.
Add the milk, cream, vanilla and mixed spice to a saucepan. Warm through.
Whisk the eggs, sugar and orange zest till pale. Pour the warm milk/cream mix over. Whip till it thickens a bit. Add your buns to the mix so they're coated.
Arrange the bottom halves of each bun in your dishes. Scatter a good pinch of dried fruit over each one. Pop the top half on. Pour enough custard over to come just over half way up. Let the buns soak for 15 mins before baking.
Bake till golden on top and the custard is thick, about 30 mins.
Sieve the remaining custard into a saucepan. Cook over medium-low heat, whisking constantly, till thickened to your liking. Serve the puddings with warm custard on the side.
If you have leftover custard, turn it into ice cream. Freeze in a shallow metal dish (whisking a few times to break up the ice crystals) until firm and deliciously ice cream-ish. Or use an ice cream maker.
---
Share this recipe
---
More recipes like this