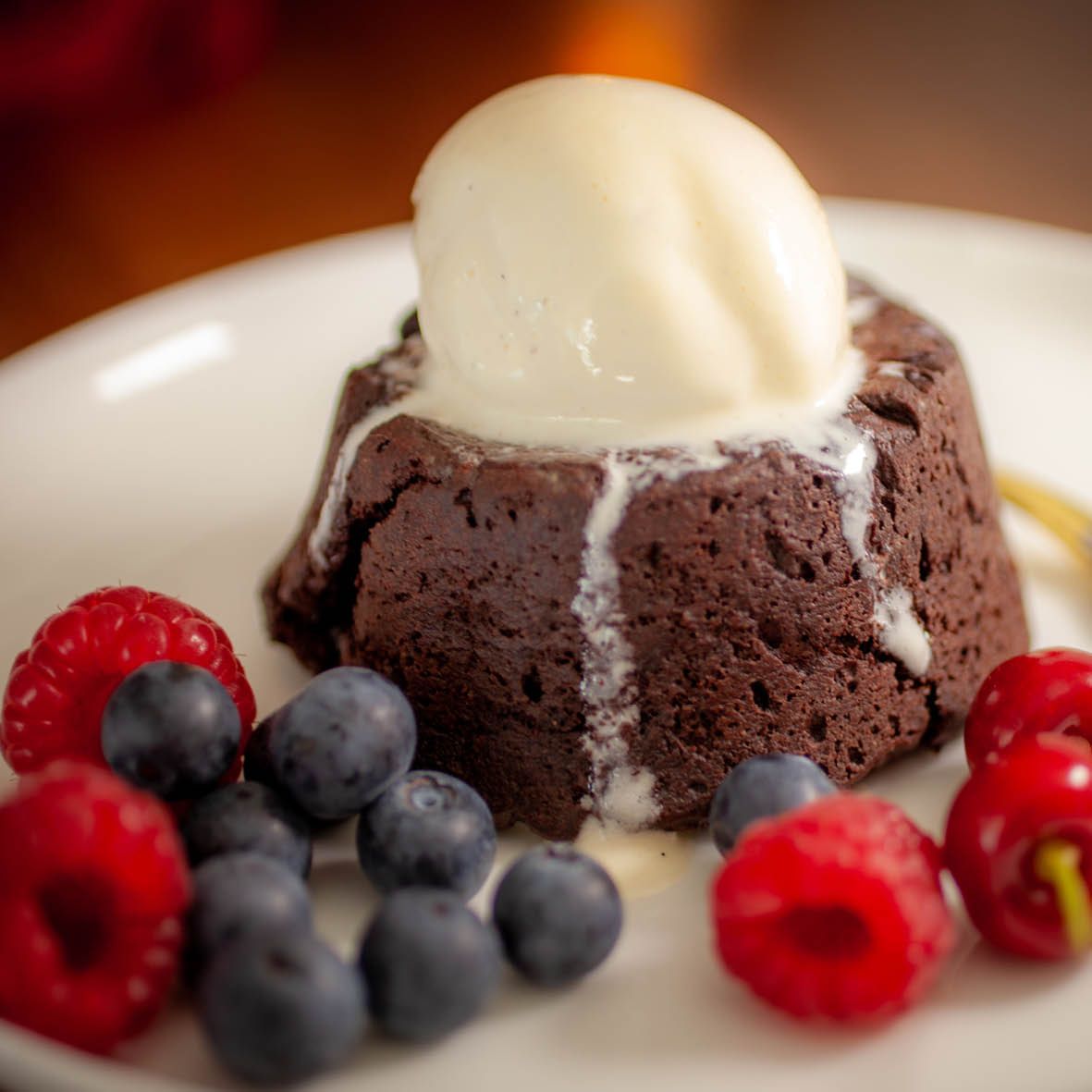 Molten Chocolate Lava Cakes
These delightful desserts are the ultimate Valentine's Day dessert. Oozing chocolate flows from within a rich chocolate cake and it only takes 10 minutes in the oven to cook. The best thing about this dessert is that you can prepare it in advance so that you can spend more time on romance and less time in the kitchen.
How long will it take?
2 ½ hours including chilling time
What's the serving size?
Serves 4
---
What do I need?
120g dark 70% chocolate, roughly chopped
150g unsalted butter, roughly chopped
2 eggs
2 egg yolks
45g caster sugar
30g plain flour
10g cocoa powder, plus extra for dusting
Pinch of salt
How do I make it?
Bring a saucepan of water to a simmer. Melt chocolate and butter in a heat-proof bowl over the simmering water, stirring to combine.
Use an electric mixer to whisk eggs, egg yolks and caster sugar together until pale and fluffy.
Gently fold chocolate into egg and sugar mixture.
Sift flour and cocoa into mixture, folding to combine.
Butter 4 x 200 ml ramekins and lightly dust the inside with cocoa. Pour mixture into ramekins to three-quarters capacity and refrigerate until needed.
When ready to serve, preheat oven to 200C.
Bake cakes until just set, 10-12 minutes. A skewer inserted should come out wet. Turn cakes out of moulds and serve hot with vanilla ice cream and fresh berries.
---
Share this recipe
---
More recipes like this