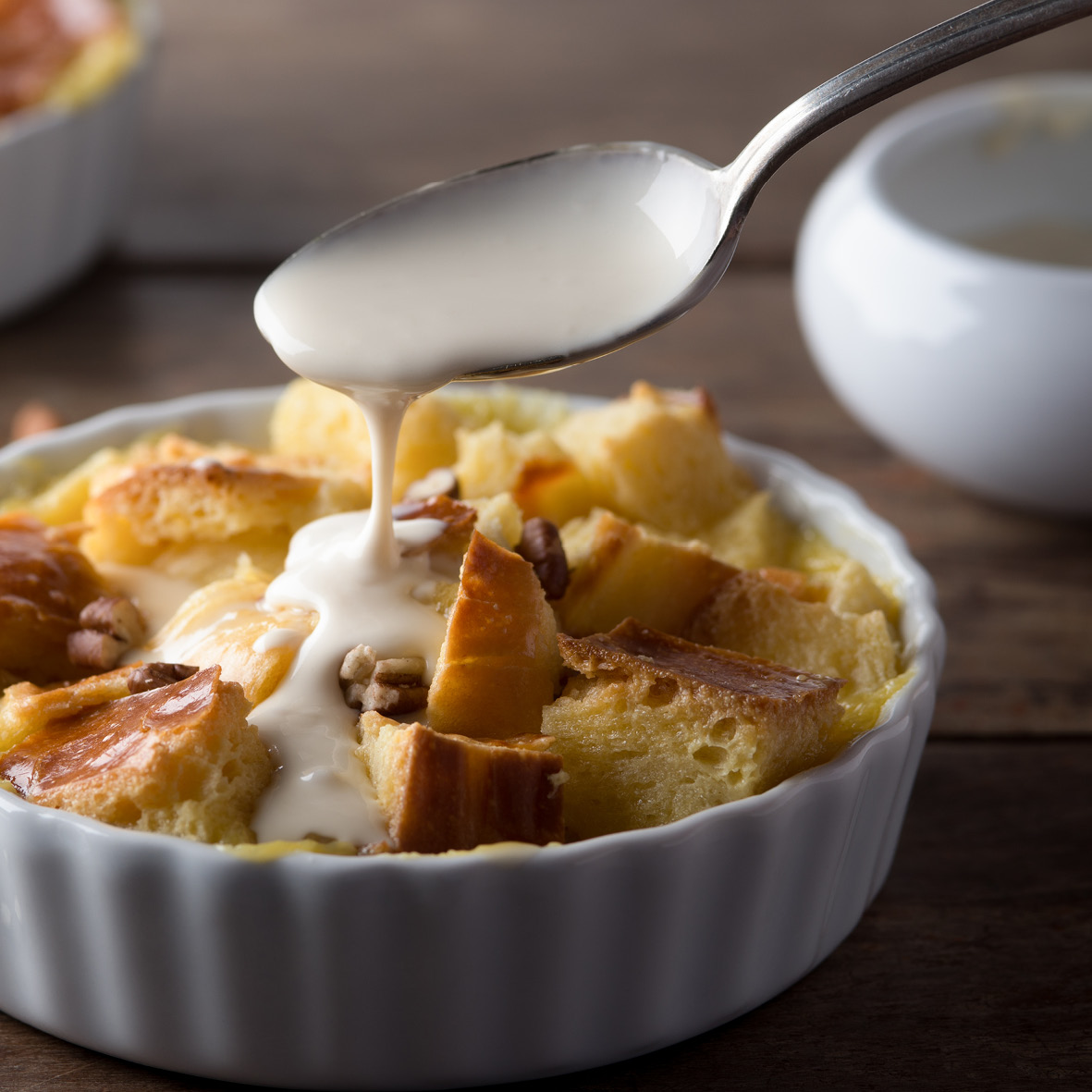 Bread and Butter Pudding
Bread and Butter pudding is a traditional favourite. Great to warm up in the cooler weather.
How long will it take?
45 minutes to prepare, 45 minutes to cook
What's the serving size?
This will make approximately 8 serves
---
What do I need?
For the butter:
100g unsalted butter, softened

1 tsp ground nutmeg

1 tsp ground cinnamon

zest of 1 orange
For the pudding:
8 slices of good-quality bread

9 large free-range eggs

140g caster sugar

500ml milk

1 vanilla pod, scored lengthways and seeds removed

4 tbs marmalade
How do I make it?
Preheat your oven to 180C.

In a small bowl mix the butter with the nutmeg, cinnamon and orange zest. Use a little of this mix to grease a medium-sized shallow ovenproof dish.

Butter the bread using the rest of the flavoured butter and, cut each slice in half diagonally and then put the slices of bread into the dish.

Separate the eggs, reserving the 9 yolks but only 1 egg white. Whisk together the egg yolks and egg white with the sugar.

Gently heat the milk in a saucepan with the vanilla seeds and pod. Pour in the egg mix, stirring all the time, and then remove the vanilla pod. Pour this mix over the bread and leave it to soak for about 20 minutes.

Then, place the dish into a larger roasting tray and fill the tray with water, so that the water comes halfway up the outside of the dish.

Put the dish and tray into the oven and bake for about 45 minutes or until the custard is just set. Brush the top of the pudding with the marmalade and then return it to the oven for a further 5 - 10 minutes.

Allow to cool a little before serving.
---
Share this recipe
---
More recipes like this