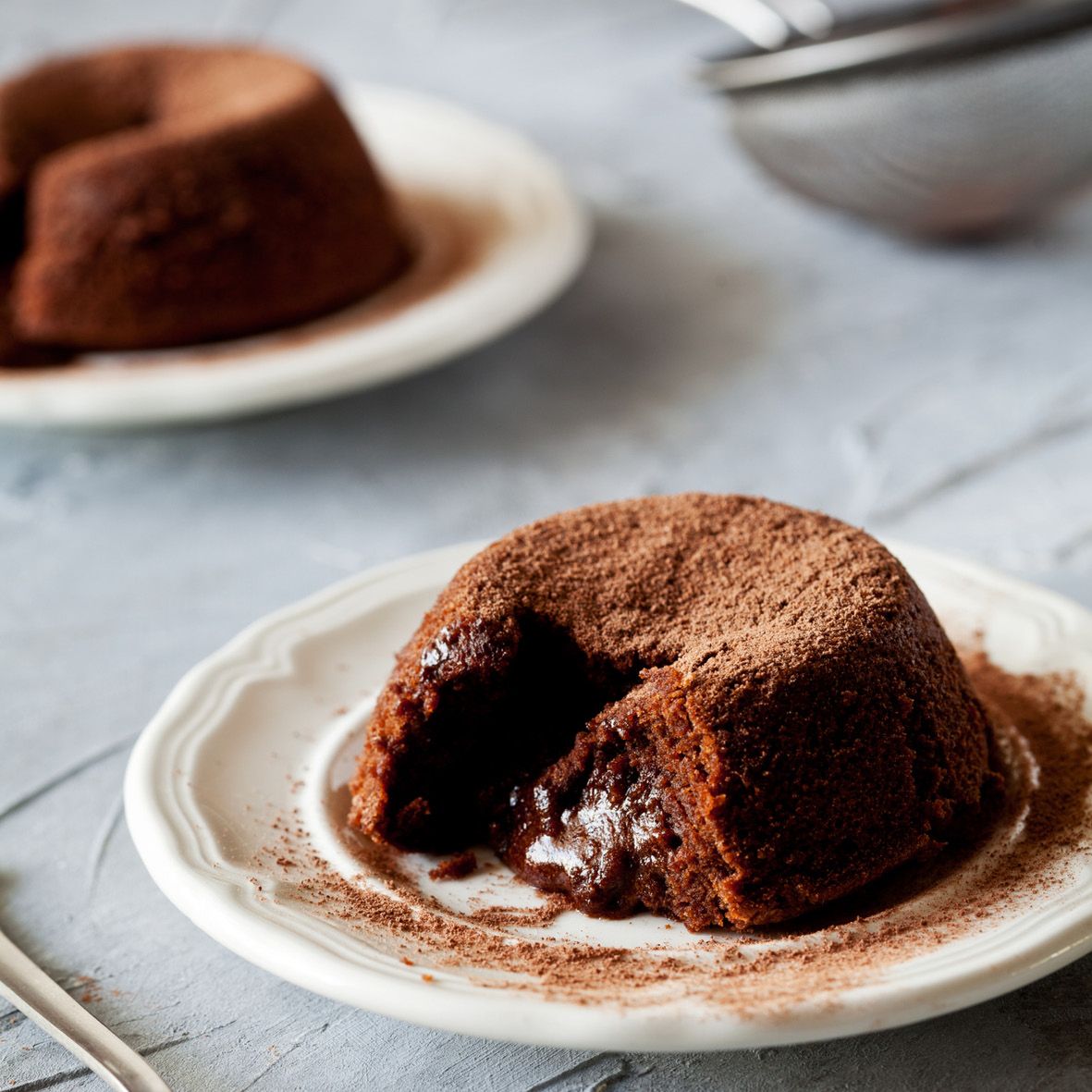 Molten chocolate lava cakes
A rich and decadent dessert with an oozing chocolate centre that is amazingly easy to make.
How long will it take?
30 minutes
What's the serving size?
Serves 8
---
What do I need?
200g dark chocolate, chopped
200g butter, chopped
200g caster sugar
200g plain flour, sifted
4 eggs plus 4 extra egg yolks
Extra butter for greasing
Cocoa powder for dusting
How do I make it?
Grease 8 small ramekins with the extra butter.
Line the base of each ramekin with a circle of baking paper.
Sprinkle a little cocoa powder into the base of each ramekin and shake it until the sides are covered. Shake off any excess cocoa powder and set ramekins aside.
Heat butter and chocolate in microwave at 50% power for 3-4 minutes, stirring every 30 seconds until melted and smooth. Set aside to cool at room temperature.
Using electric blender whisk eggs plus extra yolks and caster sugar in a bowl until pale and smooth.
Add ¼ of egg mix to chocolate and beat until smooth. Repeat with remaining egg mixture until it is all added to chocolate.
Fold in flour.
Divide mixture between the ramekins and refrigerate for 1 hour.
Preheat oven to 180C.
Put ramekins on a baking tray and place in oven.
Cook for 10-12 minutes or until cakes are beginning to come away from the sides of the ramekins.
Remove from oven and allow to rest for 2 minutes.
Loosen cakes from the sides of the ramekins and upturn onto a plate.
Remove baking paper and dust with cocoa powder or icing sugar to serve.
Enjoy with cream or ice-cream.
---
Share this recipe
---
More recipes like this