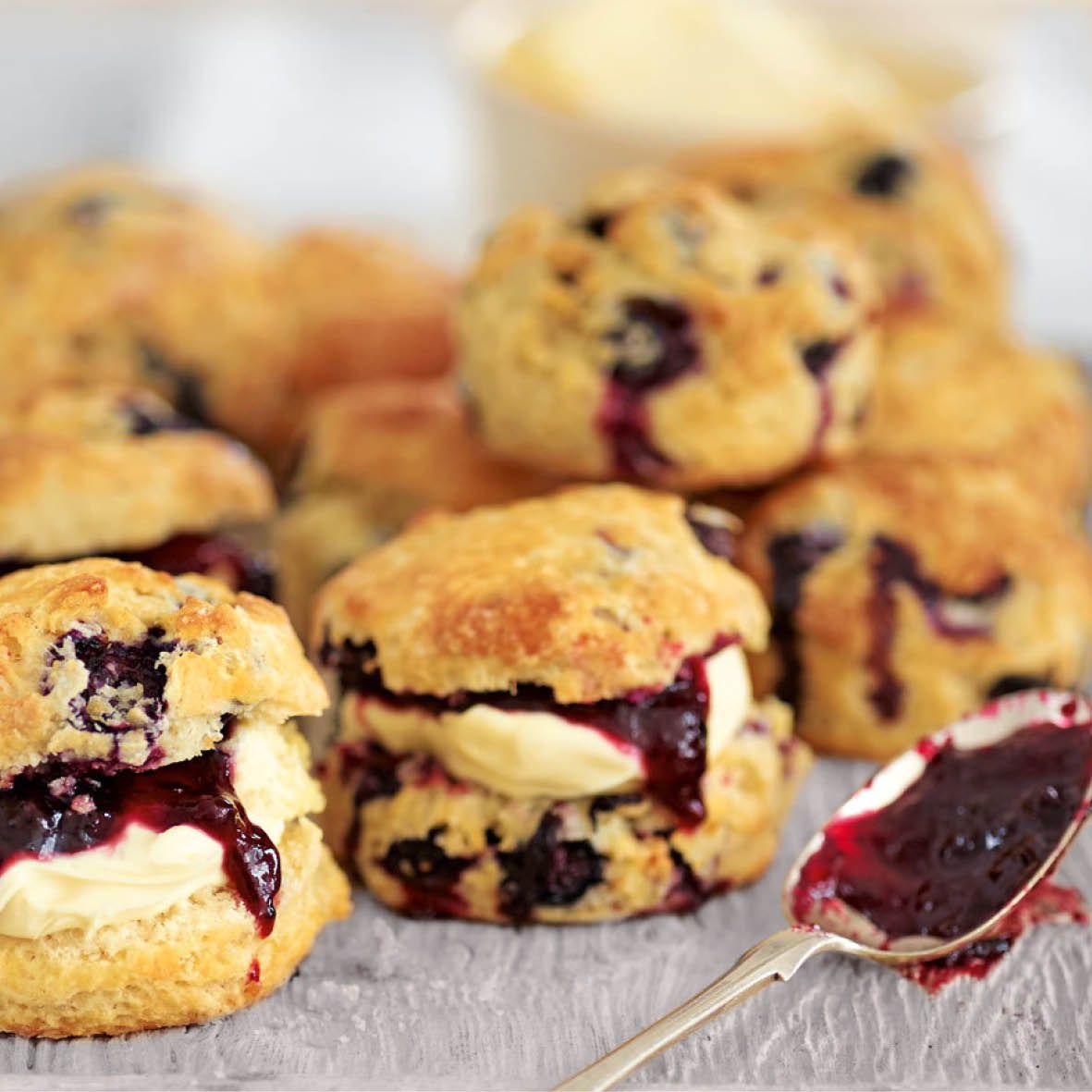 Blueberry Scones
Is there anything more delicious than a scone with jam and cream? Why, yes there is … a scone with blueberries, jam and cream!
How long will it take?
30 minutes
What's the serving size?
Makes approximately 12 scones
---
What do I need?
250 g self-raising flour, plus extra for dusting
Pinch of salt
50 g butter, chilled and cubed
30 g caster sugar
100 g blueberries, chopped
125 ml buttermilk
4 tbsp milk, divided
Cream and jam to serve
How do I make it?
Preheat oven to 200C.
Sift flour and salt into a large mixing bowl. Use your fingertips to add butter and rub into the flour until it resembles fine breadcrumbs.
Combine buttermilk and 3 tbsp of the milk in a jug.
Add chopped blueberries and sugar to the flour and mix.
Make a well in the centre of the mixture and add ¾ of the milk mixture. Stir using a knife until the mixture comes together into a dry dough. Gradually add the remaining milk mixture.
Turn out onto a lightly floured surface and roll to 3 centimetres thickness. Use a 5 centimetre cutter or a glass to cut out 12 scones.
Place scones on a lined baking tray and brush tops with the reserved tablespoon of milk. Bake for 10-12 minutes or until golden and risen.
Remove from oven and allow to cool. Cut in half and serve with jam and cream.
---
Share this recipe
---
More recipes like this