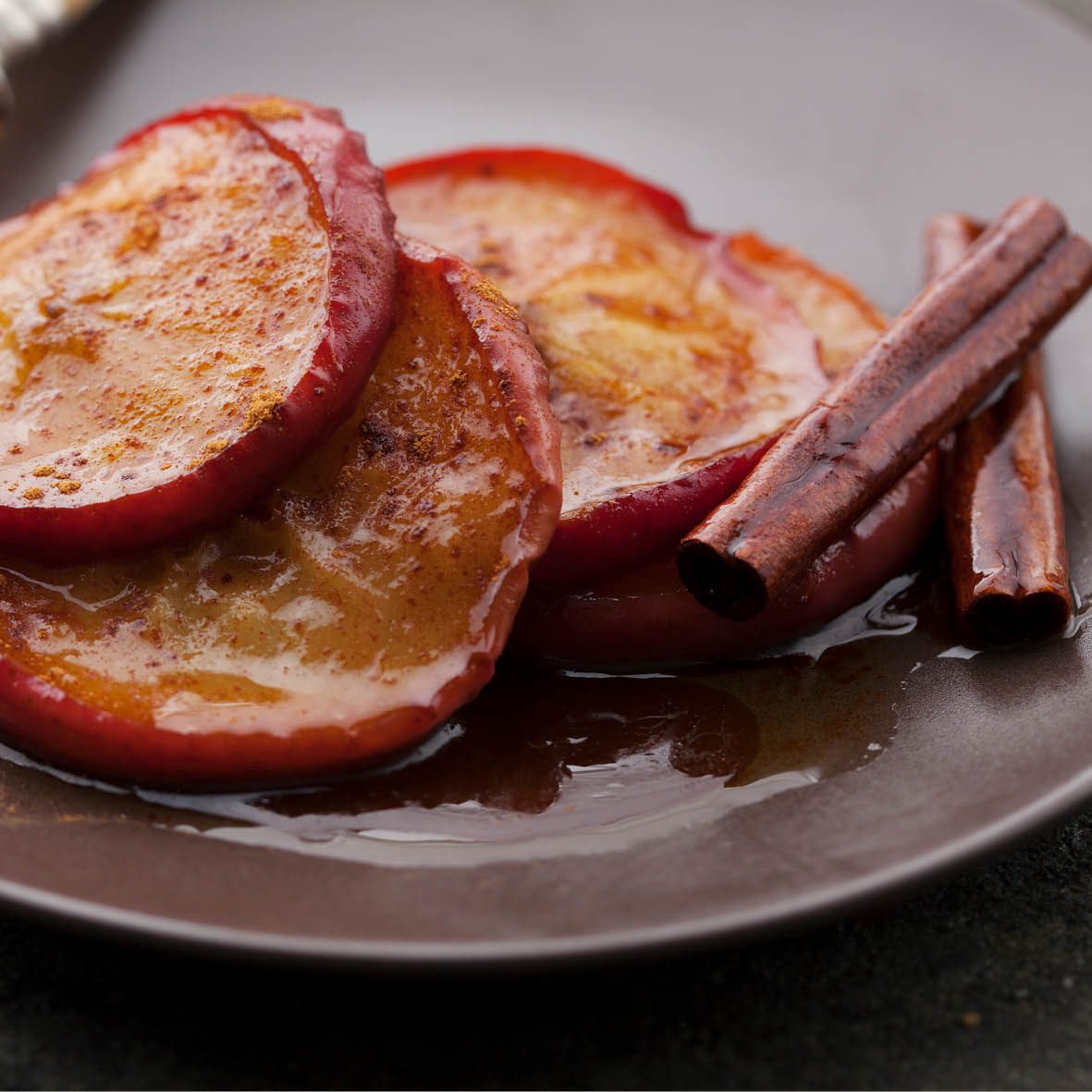 Spiced Baked Apples
A delicious dessert of sweetly spiced and caramelised apples.
How long will it take?
1 ¼ hours
What's the serving size?
Serves 6
---
What do I need?
6-7 JazzTM apples
2 Tbsp lemon juice
1 Tbsp coconut oil
1/3 cup sugar
1 ½ tsp ground cinnamon
¾ tsp fresh grated ginger
1 pinch nutmeg
3 Tbsp cornflour (for thickening the sauce)
3 Tbsp fresh apple juice
1 pinch sea salt
How do I make it?
Preheat oven to 180C.
Core apples, and cut into circles approximately ½ centimetre thick.
Add apples to a baking dish and top with lemon juice, coconut oil, sugar, cinnamon, ginger, nutmeg, cornflour, apple juice, and a pinch of salt. Toss to combine. Then loosely cover with foil.
Bake covered for 45 minutes. Then remove foil and bake for an additional 10-15 minutes or until the apples are fork tender and slightly caramelized.
Serve with whipped cream, ice-cream or both.
---
Share this recipe
---
More recipes like this