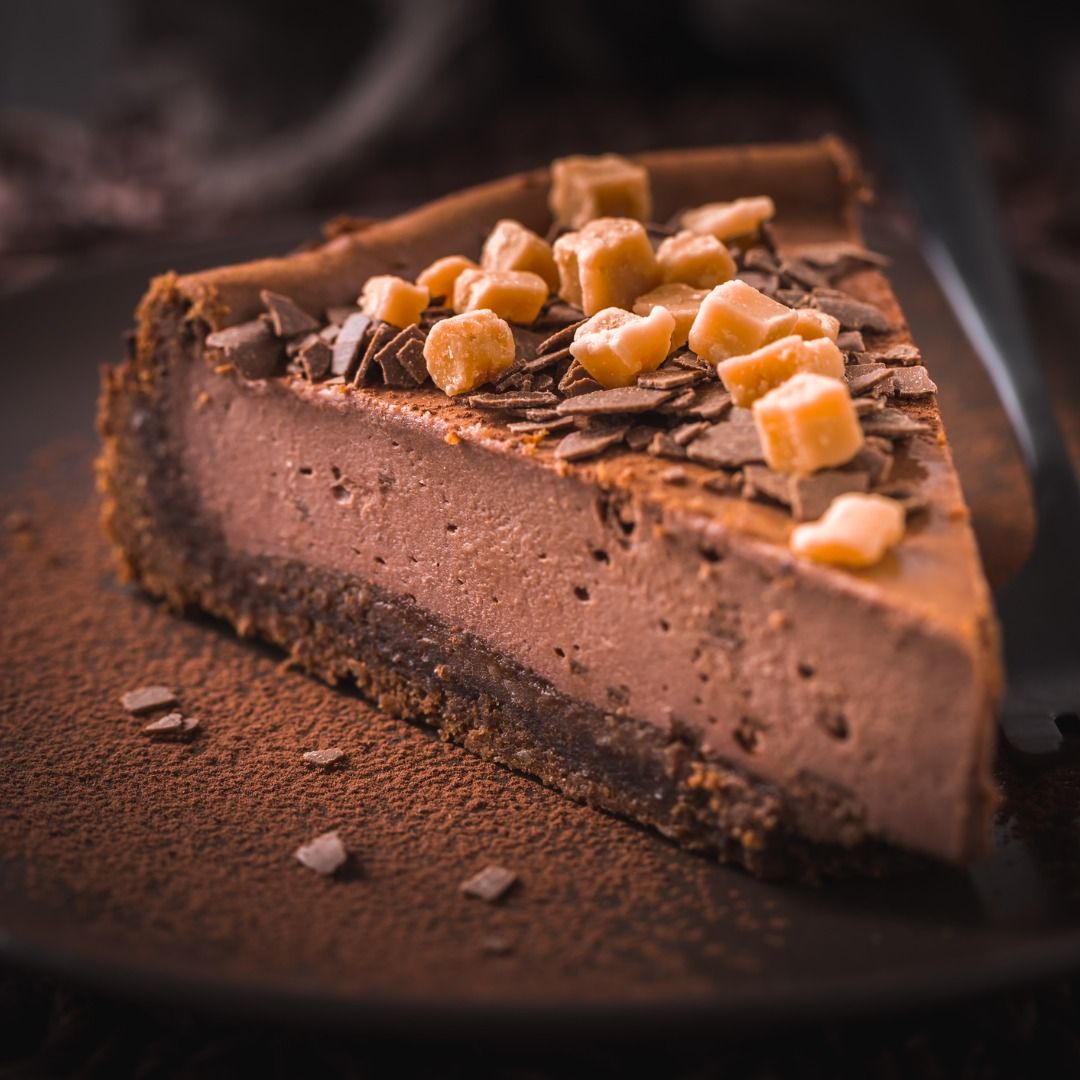 Baked Chocolate Cheesecake
We firmly believe that there's no need to wait for a special occasion to enjoy great food, but there are some dishes that are undoubtedly perfect for a special occasion. This Baked Chocolate Cheesecake is the ideal dessert for Easter with a chocolate base topped with a rich and creamy chocolate cheesecake.
How long will it take?
1 ½ hours
What's the serving size?
Serves 10
---
What do I need?
For the base
24 chocolate biscuits such as Arnott's Choc Ripple or Oreo's
5 tbsp unsalted butter, melted
For the cheesecake
2 tbsp cocoa powder
¼ cup hot water
1 ¾ cups milk chocolate cooking chocolate
600 g cream cheese, at room temperature
Pinch of salt
200 g caster sugar
¼ cup sour cream
1 tbsp vanilla extract
4 eggs
3 tbsp plain flour
How do I make it?
Preheat oven to 180C.
Grease a 20 centimetre springform pan.
Blitz biscuits in a food processor to a large-sized crumb. Add melted butter and blitz again. Pour mixture into prepared springform pan, spreading evenly across the base and up the sides. Bake for 10 minutes, then remove from oven and set aside.
Reduce oven temperature to 160C.
Pour hot water into a jug and add cocoa powder, stirring to combine. Add milk chocolate to a microwave-safe bowl and pour the hot water and cocoa powder mixture over the top. Stir then microwave in 20 second increments, stirring after each, until all the chocolate is melted.
Add cream cheese to a stand mixer fitted with a paddle attachment and mix for 2 minutes on medium-high speed. Add sugar and salt and mix again until creamy. Add sour cream and vanilla and mix. Add eggs, one at a time, beating well between each addition. Add flour and mix in, then pour in melted chocolate and mix on low speed until combined.
Pour mixture into the springform pan and put springform pan onto a lined baking tray.
Bake for 20 minutes, then reduce temperature to 150C and bake for a further 30 minutes. Turn oven off but leave the cheesecake in the oven with the door closed for a further hour. Remove from oven and leave to cool at room temperature.
---
Share this recipe
---
More recipes like this