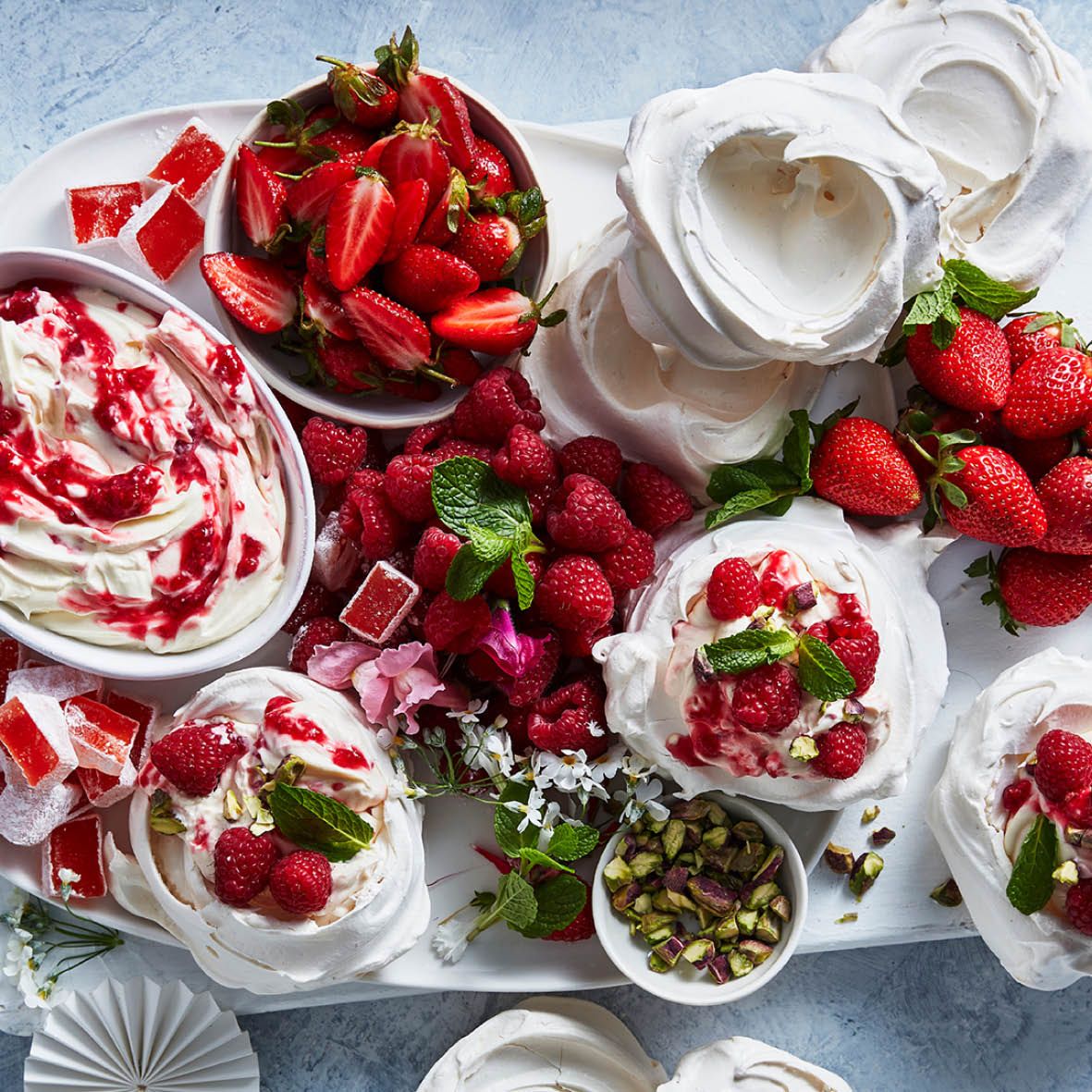 Pavlova Platter
Make dessert a hands-on affair with a platter of do-it-yourself pavlovas. Guests can customise their individual pav with their favourite toppings.
How long will it take?
Takes 1 hour plus cooling time
What's the serving size?
Makes 12 individual pavlovas
---
What do I need?
For the pavlovas
300 mL egg whites (approx. 8 eggs)
2 cups caster sugar
2 tsp white vinegar
For the toppings
500 mL cream
4 tbsp icing sugar, sifted
Fresh berries of your choice
How do I make it?
Preheat oven to 150C.
Whisk eggwhites in the bowl of an electric mixer on high speed until stiff peaks form. Add sugar gradually, blending well between each addition. When all sugar is added continue to beat the mixture for a further 5 minutes or until it is stiff and glossy. Add vinegar and beat for 2 minutes.
Spoon rounds of pavlova onto lined baking trays. Use a spoon to make an indent in the centre of each pavlova. Reduce oven temperature to 120C and cook for 30 minutes or until the pavlovas feel crisp to touch. Turn off oven and leave pavlovas inside to cool for 1 hour.
When ready to serve, whisk icing sugar and cream together to soft peak stage.
Serve on a platter with cream and other toppings of your choice.
---
Share this recipe
---
More recipes like this