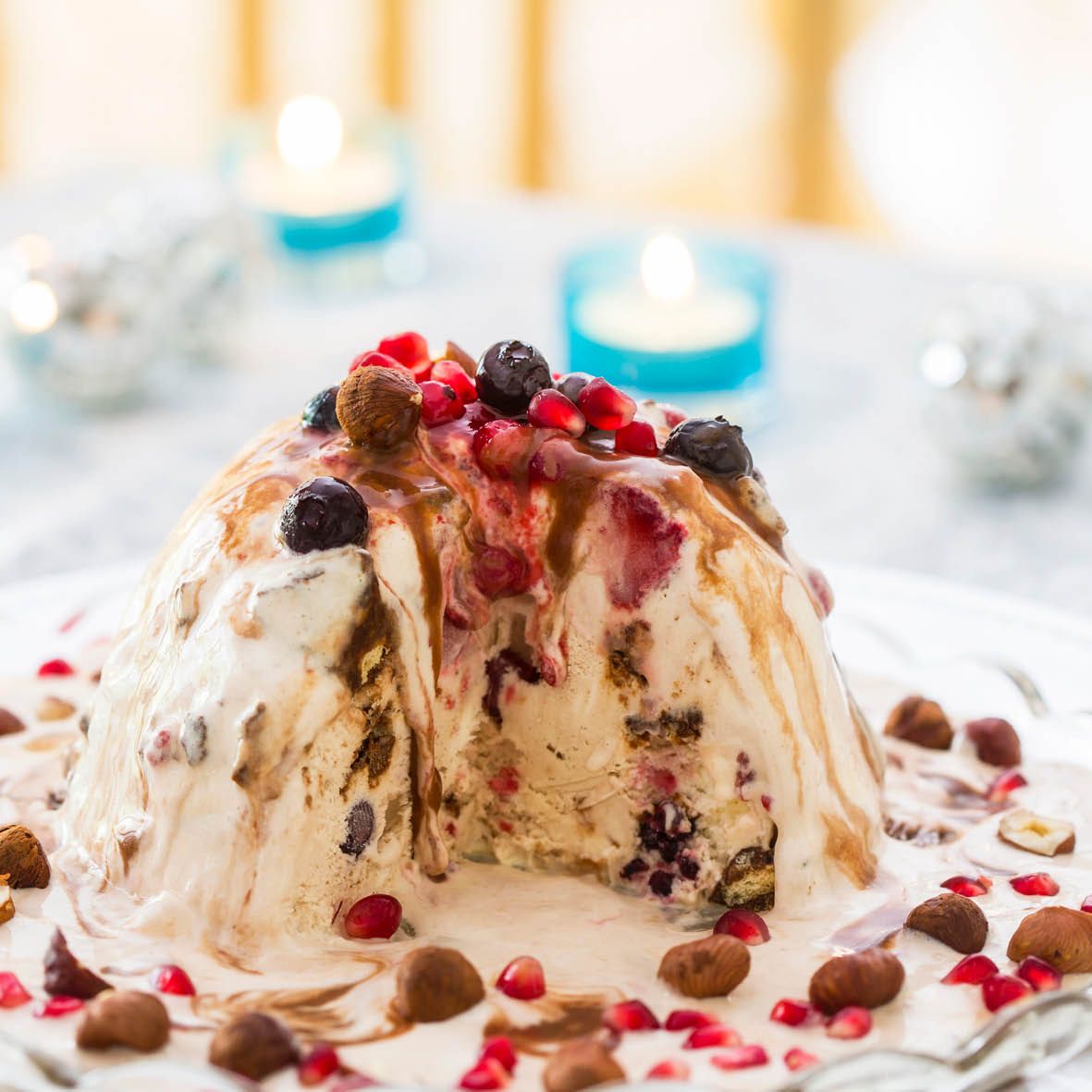 Frozen Christmas Pudding
This frozen pudding has all the traditional tastes of a Christmas pudding in a chilled dessert, making it perfect for a warm Tassie summer Christmas.
How long will it take?
6 hours
What's the serving size?
Serves 8
---
What do I need?
1 ½ cups dried fruit
½ cup brandy
2 litres Valhalla Vanilla Bean ice-cream
¼ cup roasted hazelnuts, roughly chopped
¼ cup slivered almonds
1 tsp cinnamon
Island Berries Salted Caramel Sauce
Berries and extra nuts to serve (optional)
How do I make it?
Place dried fruit in a bowl and add brandy. Leave to soak for a few hours, or overnight to infuse the flavour.
Take ice-cream out of freezer and leave to soften slightly.
In the bowl of an electric mixer beat together ice-cream and cinnamon. Fold in dried fruit mixture and nuts.
Line a pudding basin with clingfilm or muslin and spoon in ice-cream mixture. Smooth over the top with a spoon and cover with a round of baking paper. Freeze for 5-6 hours, or overnight. Note, you can make this up to one week ahead and keep in the freezer.
Serve drizzled with Salted Caramel Sauce and garnished with fresh berries and extra nuts.
---
Share this recipe
---
More recipes like this