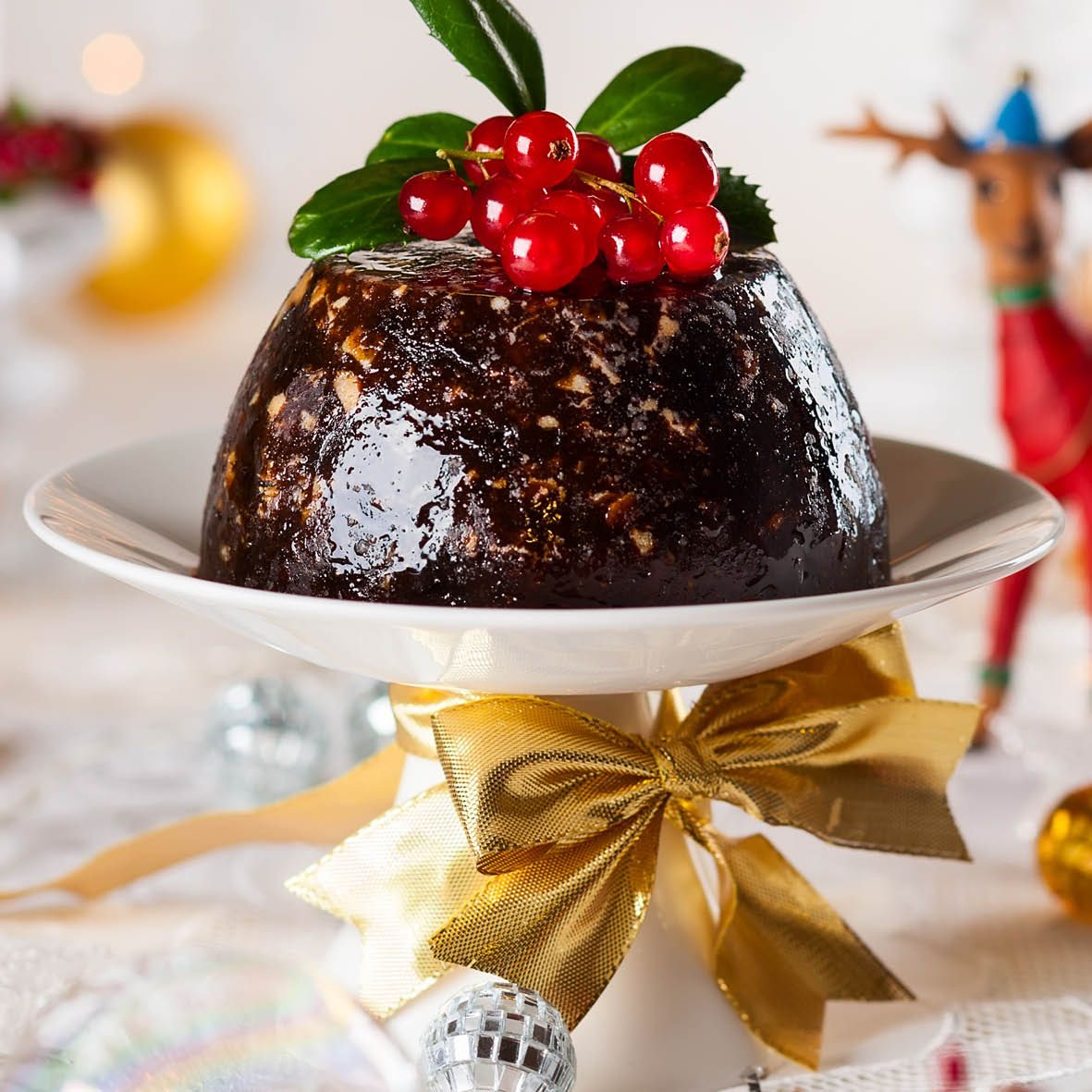 Classic Cloth-Boiled Christmas Pudding
Sure you can buy as Christmas Pudding, but it's lots of fun to make your own. This recipe makes 4 puddings so you can gift some to friends and family.
---
What do I need?
750 g mixed dried fruit
100 ml brandy
300 g brown sugar
280 g coarse breadcrumbs
250 g cold butter, grated
150 g plain flour
60 g ground almonds
4 eggs
2 Granny Smith apples, coarsely grated
½ tsp ground cinnamon
½ tsp ground nutmeg
½ tsp ground cloves
½ tsp salt
Finely grated rind and juice of 1 orange
For the pudding cloth – ¼ cup flour
How do I make it?
Place dried fruit in a large bowl with brandy, mix and leave to macerate overnight.
Add remaining ingredients (except the flour for the pudding cloth) to the bowl and mix well to combine.
Bring a large saucepan of water to the boil. Add one prepared pudding cloth and boil for 1 minute, then remove with tongs and squeeze out excess water from cloth.
Place ¼ cup of flour on the centre of the cloth and spread to make a 30 centimetre diameter circle. Rub flour into the cloth with your hands.
Pile one quarter of the pudding mix into the centre of the cloth. Gather edges of the cloth and twist firmly. Tie with kitchen twine to seal and then tie the ends of the kitchen twine into long loops. Repeat with remaining 3 pudding cloths and mixture.
Lower puddings into boiling water, cover with a lid and cook for 2 ½ to 3 hours or until firm. Top up with boiling water during cooking to keep puddings completely submerged. Remove from water and hang by the twine loops until the cloth is to dry (approximately 2-3 hours).
Untie puddings and remove cloth. Invert onto a plate and allow to cool completely. Wrap each pudding tightly in clingfilm and place in an airtight container in the fridge for up to 3 months before using.
---
Share this recipe
---
More recipes like this