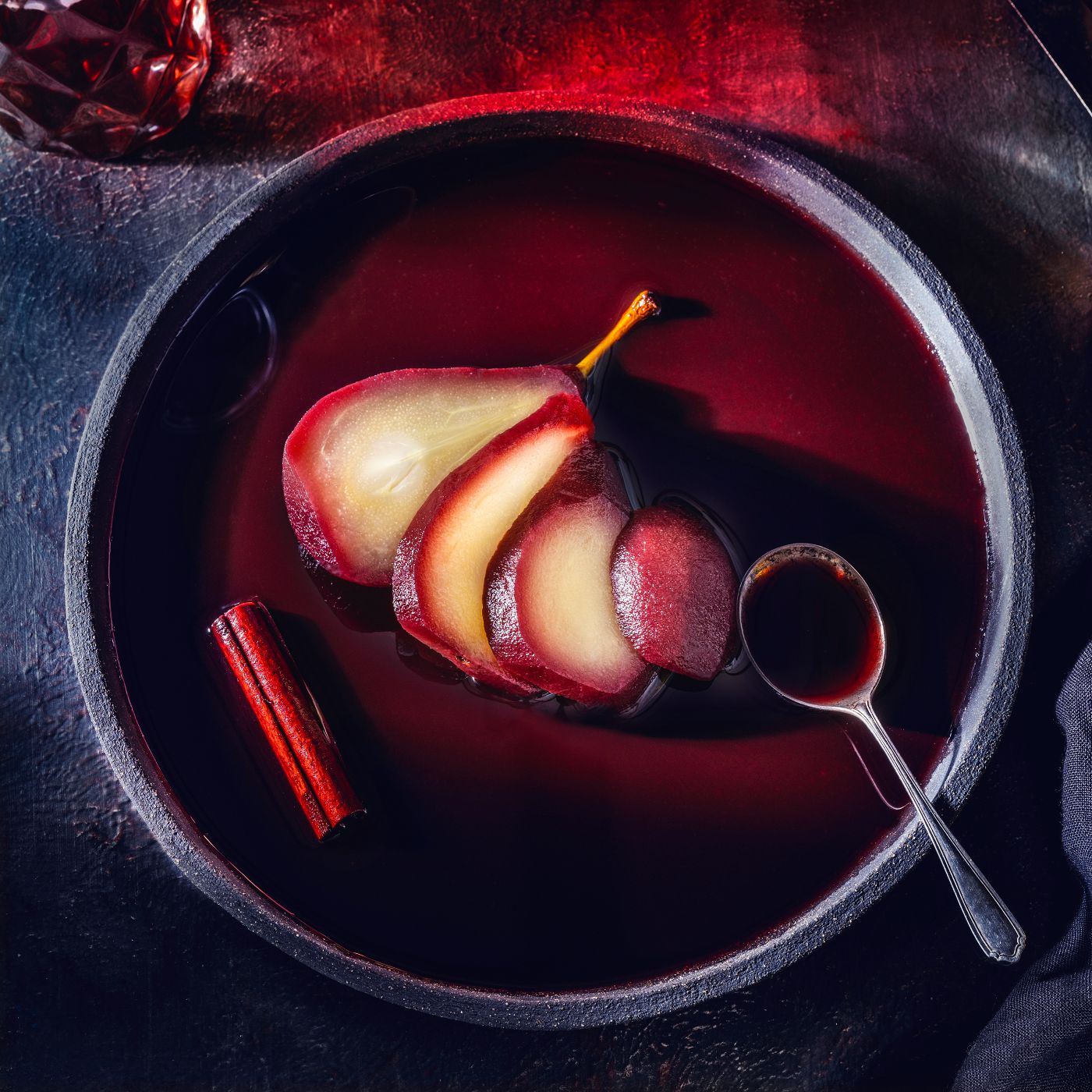 Red Wine Poached Pears
Is there anything more deliciously decadent than a perfectly poached pear? These can be served warm (perfect for winter), or chilled in the fridge for a few hours if you prefer. Serve with whipped mascarpone or whipped cream.
How long will it take?
50 minutes
What's the serving size?
Serves 6
---
What do I need?
1 vanilla pod
750 mL cabernet sauvignon or merlot
225 g caster sugar
1 cinnamon stick, halved
1 large strip of orange peel
Sprig of fresh thyme
6 Beurre Bosc Pears
How do I make it?
Cut vanilla pod in half lengthways, scrape out the seeds and add the seeds and pod to a large saucepan with wine, sugar, cinnamon, orange peel, and thyme. Bring the mixture to a simmer, stirring to dissolve the sugar.
Peel pears, taking care to keep the stalk intact. Add pears to the saucepan and cook, covered for 30 minutes, or until tender throughout.
Remove pears from saucepan, then bring liquid to the boil and cook until it has reduced by half. Strain liquid through a fine sieve to remove orange peel, thyme, and cinnamon.
To serve, divide pears amongst serving bowls and spoon red wine syrup over.
---
Share this recipe
---
More recipes like this